EconHelp
EconHelp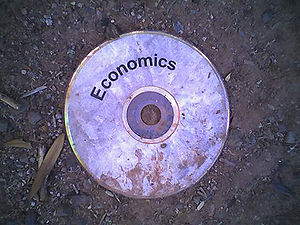 Economics Tutoring Wiki
Welcome to the UBC resource wiki for economics. Here is place where you will find links to various economics resources at UBC as well as detailed explanations and sample questions for challenging economics topics.
Additional Tutoring Wikis
Welcome to the EconHelp tutoring wiki. This page contains links to economic resources at UBC as well as detailed explanations for challenging economics topics. Topics range from those covered in 1st and 2nd year economics courses to those included in the more advanced economics classes. EconHelp is a resource for students and is created and maintained by students. Everyone is encouraged to add to it!
Learning Resources and Study Help At UBC
UBC Library: Find Books and Journal Articles For Research
UBC Blog: Use UBC Blogs to Share Discussions
Writing Center: Develop academic, professional, business, and creative writing skills
Study Resources: Improve your learning with these resources throughout campus
Engineering Tutoring: Tutoring for 1st and 2nd year engineering related courses provided by the UBC Engineering Undergraduate Society
Human Kinetics Tutoring: Tutoring for human kinetics related courses provided by the UBC Human Kinetics Undergraduate Society
Economics Tutoring Resources
Available At UBC
Other Econ Resources
Introduction to Economic Analysis
Mathematical Methods for Economic Theory
Economics Classroom Experiments
Alphabetical List of All EconHelp Topics
UBC Economics Courses:
Econ 101: Principles of Microeconomics
Topics Covered
Supply and Demand
Welfare Economics
Taxation
Trade
Cost of Production
Firm Behaviours
Theory of Consumer Choice
Challenging Topics
Production Possibility Frontier
Slutsky Substitution and Income Effect
Game Theory Strategic Interactions
Econ 102: Principles of Macroeconomics
Topics Covered
GDP and CPI
Short Run Economic Fluctuations
Long Run Economic Growth
Money and Prices in the Long Run
Open Economies and Trade
Challenging Topics
Aggregate Demand and Aggregate Supply
Econ 345: Money and Banking
Topics Covered
Financial markets
Financial institutions
Canadian financial system
Development and regulations of the financial system
History of Central Bank
History of Monetary Policy
Challenging Topics
Financial Markets and Financial Institutions
Regulation of the Financial System
Econ 355/455: International Trade
Topics Covered
Labour Productivity and Comparative Advantage
Resources and Income Distribution
The Standard Trade Model
Economies of Scale, Imperfect Competition and International Trade
International Factor Movements
Political Economy of Trade Policy
Trade Policy in Developing and Developed Countries
Controversies
Challenging Topics
International Factor Movements
Econ 356/456: International Finance
Topics Covered
National Income Accounting and Balance of Payments
Foreign Exchange Market
Money, Interest Rates and Exchange Rates
Price and Exchange Rate in the Long Run
Output and Exchange Rate
Foreign Exchange Intervention
International Monetary System
Macroeconomic Policy and Coordination
Optimum Currency Areas
Global Capital Market
Challenging Topics
Econ 325: Mathematics and Statistics for Economics
Topics Covered
Economic Data
Probability
Random Variables
Sampling Distribution
Point and Interval Estimation
Hypothesis Testing
Challenging Topics
Topics Covered
ECON 326/425 Econometrics
Topics Covered
Simple Regression Analysis
Multiple Regression Analysis
Time Series Data Analysis
Panel Data Analysis
Instrumental Variables Estimation
Simultaneous Equations Model
Limited Selection Variable Model
Challenging Topics
Serial Correlation in Time Series
Additional Study Topics
Other Econ Resources
The class web site from a professor at Yale. It contains problems sets, sample midterms, exams and all their solutions. The notes are useless for anyone not taking the class, so don't bother, but the questions are good for practices. http://fairmodel.econ.yale.edu/ec116/index.htm It might come as a surprise to some, but they're not much harder than what students at UBC learn.
A good book on constrained optimization: "Fundamental Methods of Mathematical Economics" by Alpha C. Chiang (McGraw Hill, 1984), with emphasis on Chapter 12 (especially sections 12/2-12.3 and 12.5) with pages 93-95 relevant for those looking for a treatment of determinants. This book has the advantage over most calculus texts that it concentrates the necessary material in one place. Calculus courses typically do not emphasize optimization, if they cover it at all, a result of most calc courses being designed for engineering and sciences rather than the social sciences. As a result, while the necessary material is often there, one has to hunt for it and in many places translate it from other forms.
Here are two websites that may be helpful in review material we are using in econ. First, http://www.maths.surrey.ac.uk/explore/emmaspages/option1.html#Det covers basic linear algebra, including taking determinants, with some interactive examples.
Another web site helpful to intro econ students with macro, micro, behavioral, economic indicators, and energy topics: [Discuss Economics] - Blog and forum.
Second, Wikipedia explains bordered hessian reasonably clearly: http://en.wikipedia.org/wiki/Hessian_matrix, though you should note that they write the terms for the Bordered Hessian in a different order than we do, while coming to the same second-order conditions.
Online Textbooks
Introductory Economic Analysis
Mathematical Methods for Economic Theory
Online Data Sources
Bureau of Economics Analysis
The Bureau of Economic Analysis (BEA) website provides U.S. data on topics from Gross Domestic Product (GDP) to Investment in Fixed Assets. Often the BEA provides these measures at both national and sub-national levels such as for U.S. States.
University of Michigan's Panel Study of Income Dynamics (PSID)
Starting in 1968, PSID has been described as "the longest running longitudinal household survey in the world" and it contains data on a range of variables relating to respondents' income and household characteristics. You could find information on a respondent's marital status, employment status, hourly wage, cost of rental payments, the interest rate they face on their mortgage and more through PSID.
https://psidonline.isr.umich.edu/default.aspx
Statistics Canada
This is a go-to website for a range of statistics relating to Canada. For example, this would be a good place to start if you are looking for Canadian census data.
https://www.statcan.gc.ca/eng/start
National Bureau of Economic Research
This website links to a number of datasets as well as acting as a repostiory for a large number of papers. Beyond data and papers, there are code files and even online apps that could be useful in your research.
Interesting readings
Ken Arrow -- Nobel prize Laureates 1972
Milton Friedman -- Nobel prize Laureates 1976
Econ Tools
Whiteboard application: to share drawings with students.
WimbaLive Classroom: Online classroom software used for exam review sessions
Please help develop this resource!
You'll need to login with your CWL first.
You can use the following codes to add your pages to Physics Help:
{{Projectbox EconHelp}} - adds a EconHelp Icon Box to the page
[[Category:EconHelp]] - adds the page to the EconHelp category