Featured Article & Updates
UBC Wiki has been ugpraded to version 1.39. This version comes with a new skin that is more mobile friendly. You can access the menu via the menu button located on the top left side of the screen.
If you prefer the previous skin, you can change it back by going to: Preferences>Appearance>Vector legacy (2010) then press save.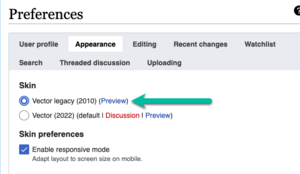 Pages on the UBC wiki are grouped into different collections to accommodate different needs: