Documentation:Science Co-op/Germany - Wurzburg
Helpful Tips For Co-op Students Going to Wurzburg
---
Return to: UBC Science Co-op Purpose: This document was created to help you prepare the necessary documents and funds
BEFORE your departure to Würzburg. This information may help to prevent some difficulties with
paperwork and make it an easier transition for you.


Finances
---
You are required to pay university tuition: ~100€
Includes: International student status, transit pass (free city transit), discount in cafeteria.
Payment is once per month. It is suggested to bring (at least) enough money the first month
(Suggested: ~800€ = 200€ for rent, 100€ for tuition, 500€ for other living/unforeseen expenses.)
You will need to open a German bank account upon arrival. University payroll is completed via
direct deposit. Ensure that you are provided with the following bank numbers1:
IBAN (International Banking Account Number)
BIC/SWIFT code
BLZ(Branch number for your bank)
Account number
Germany does not use cheques and/or traveller's cheques, so do not rely on these. Doing so
may result in long process times.
---
1It may also be useful to get the same/equivalent information from you Canadian Bank before leaving


Insurance
---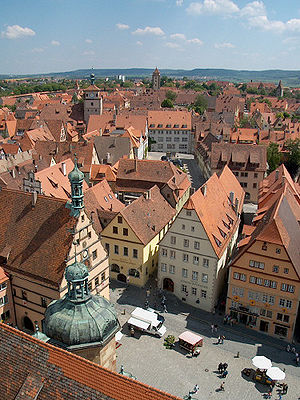 In order to obtain a residence permit, proper insurance documentation must be presented to the
"city hall" ("Rathaus"). You will have the following options:

German State Insurance
80€/month to be covered with German state insurance with German AOK. This means that you have the same health insurance as a German citizen.
IMPORTANT: Once you decline this insurance you cannot use the state insurance in the future. If you plan to return to Germany for other work/study you may want to consult an agent at AOK upon your arrival.
Alternative coverage (i.e., coverage from home):
Check what your coverage is under the AMS health plan and/or consider additional insurance (e.g., BCAA).
IMPORTANT: To obtain your residence permit you must have a letter stating your
coverage. It must be clearly stated that:
-You are the insurance holder (i.e., your full name must be present)
-The coverage is valid for your entire stay (Note: dates must be explicitly stated)
-The plan is valid for Germany2.
-That emergency healthcare (for abroad) is included.
---
22 Note: When presenting a plan that read "Everywhere, excluding the USA" some difficulties arose. More documentation was necessary to show that "Everywhere" was "Worldwide". One of the following terms should be present on your document: "Worldwide", "Europe" or "Germany".


Housing
---
You should inform your landlord/Hausmeister when you will be arriving so that they will be able
to coordinate a time to receive you. Unlike Canadian residences, there is no 24‐h help desk.
Document Preparation
---
Passport (Remember to check expiry)
Passport photos
-2 for the Studentenwerk office for your student dormitory application
-2 "biometric" passport photos for the city hall (Rathaus)
Insurance and health details, with your proof of coverage
Letter from UBC Co‐op Science
Invitation letter from the University of Wurzburg
Your parent's full legal name, birthdates, and the place of birth.
Your address in Germany to complete forms with
For student residence: Copy of your housing contract.
Aditional Advice
---
Avoid arriving on a Sunday. Almost all stores are closed, except for restaurants and cafés.
Be careful on how you present yourself at administrative offices. Despite working for co‐op, you<bt/> are and should represent yourself as having student status, rather than employment.
It is advisable to go with someone from the university who speaks German to help with forms, etc.
Note: After providing the necessary documents at the Rathaus, your passport will be held for ~3weeks. A temporary paper will be given in place.
Note: If you are in student residence, no bedding or towels are provided.
Directory
Germany