UBC Wiki:Community Policies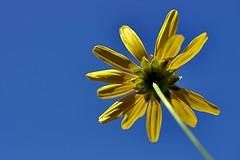 The UBC Wiki is growing and changing. We're working on developing policies and guidelines to help ensure that the UBC Wiki reaches its full potential as a collaborative tool and community space. Do you have ideas, thoughts, or suggestions on policies that would help the UBC Wiki to flourish? Join the discussion or edit this page.
Background
The collaborative qualities of the Wiki platform, combined with its ease of access, provides a solid foundation for creating a very attractive and useful space for all of UBC community. However, as the wiki grows, it is important that it has an organizational structure that makes it easy for users to:
access information they are seeking
contribute information to the wiki in a way that adds value for other users
easily distribute, syndicate, or republish wiki content
use the wiki as a personal or a collaborative workspace
Background Reading
Content Policies
The UBC Wiki does not censor
However, content must meet UBC's acceptable use policies.
Copyright should be respected when adding content to the wiki.
Content should be organized into its proper namespace
Organization Policies
Content must be organized into its proper namespaces. Each namespace on the UBC Wiki serves a different purpose and may have slightly different policies:
Main space

The root, or mainspace, of the wiki is primarily a shared community space and articles in this section should be encyclopedic in nature, appeal to a broad audience, and be reflective of UBC. Titles should be as specific as possible and not use abbreviations or acronyms. Each article should start with an introductory sentence describing what the page is about. Articles that do not meet this criteria may be moved. Pages in the mainspace belong to the entire wiki community and anyone should feel free to edit them.

Course space

The course space is for instructors, students, and individuals to post, organize, and collaborate on course content. Content should be organized under the class number using subpages. While any individual (including the instructor) does "own" any particular class space, this is still an area that can be used as an individual work space for class projects, collaborative work, and the like. Outside editing of articles in this namespace shall be minimal.

Documentation space

The documentation space is for user manuals, documentation, support and other similar content. Outside editing of articles or pages in this space shall be minimal.

Sandbox

The Sandbox is is a personal notebook space that can be used for building draft pages, working on personal or group projects, or just playing the wiki. It is a casual, unofficial space and you should not edit a page there if you have not be invited to do so.
Moving Pages
Pages that are in the wrong part of the wiki should be moved to their proper namespace. The following table lists examples of possible content type and their proper spaces. If the content fits into more than one possible space, the creator of the content should be consulted.
| Type of Content | Proper Namespace Location |
| --- | --- |
| Encyclopedic article focusing on specific topics and how they relate to UBC | Main |
| Assignment | Course |
| Information about student group or club | Main |
| Presentation | Documentation, Sandbox, User Name Subpage |
| Course page | Course |
| Guide or help page for online educational tool | Documentation |
| Planning document | Sandbox |
| Workshop, Conference page | Sandbox, Documentation |
| Individual Project | Sandbox, User Subpages |
| Group Project | Sandbox |
| Course or research related project | Sandbox, Course (if related to specific course) |
| Course Project | Course, Sandbox |
| Meeting notes | Documentation, Sandbox |
| Student paper or project | Course, Sandbox |
| Faculty Description | Main |
| Map of specific places at UBC | Main |
| Test page | Sandbox |
| Personal page | Sandbox, User Page, User Subpage |
| Student Discussion on a Course Topic | Course, Discussion Page related to specific Course page |
To edit this table, go to Template:Proper Content Organization and click on the edit tab.
Editing Policies
Any page can be edited by any person but discretion should be used when editing pages not in the mainspace
When making an edit, the user should leave a short note in the summary field on the edit page explaining the change
If you are using the wiki embed to feed wiki articles to specific web-pages, this should be noted on that specific article's discussion page.
Article Deletion Policies
We prefer to fix or move articles rather than delete them.
Anyone who feels that an article does not belong on UBC Wiki may nominate it for deletion as follows:
Insert the delete tag at the top of the article.
Create a discussion on article's talk page titled "Nomination for deletion".
Place the first vote (ie, delete), giving one or more reasons why the article should be deleted. Remember to sign your vote.
Voting Procedure
Votes are cast in the following fashion on the talk page:
Delete - This article talks about unicorns at UBC and I don't believe they really exist. ~~~~
Keep - This article is about me and I think I'm awesome! ~~~~
75% of voting reputable users (admins and users who have made at least a few contributions) are required for an article to be deleted.
After 30 days, any admin (except the one, if any, who proposed the deletion) can use the above criteria and decide whether to keep article or delete it.
If keep, that means remove the deletion tag, rename the deletion discussion saying it is "archived", and noting the result of the deletion discussion.
If delete, remove both the article and the talk page
Valid reasons for immediate deletion or modification by a Wiki Administrator
Spam
Material that violates UBC's acceptable use policies
Mentions information that is of no concern to the general public or the UBC public, including, but not limited to:

Criminal records, including arrest records, unless published in a reputable publication
See Also