Documentation:Guide to Teaching for New Faculty at UBC/References
Jump to navigation
Jump to search
GUIDE TO TEACHING
NEW FACULTY AT UBC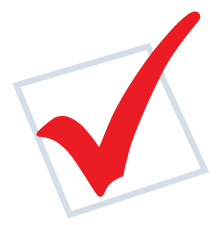 References
Angelo, Thomas A. and Patricia K. Cross. Classroom Assessment Techniques: A Handbook for College Teachers. Jossey-Bass, 1993. Permalink
Bain, Ken. 'What the Best College Teachers Do. Harvard University Press, 2004. Permalink
Bligh, Donald A. What's The Use of Lectures?. Jossey-Bass, 2000. Permalink
Bransford, John, D., Ann L. Brown, Rodney R. Cocking eds. How People Learn: Brain, Mind, Experience, and School: Expanded Edition. National Academies Press, 2000. Permalink
Brookfield, Stephen D. The Skillful Teacher: On Technique, Trust, and Responsiveness in the Classroom. Jossey-Bass Inc., 1990. Permalink
Brookfield, Stephen D. and Stephen Preskill. Discussion as a Way of Teaching: Tools and Techniques for Democratic Classrooms. Jossey- Bass Higher and Adult Education Series. Jossey-Bass, 2005. Permalink
Fenwick, Tara and Parsons, Jim. The Art of Evaluation: a Handbook for Educators and Trainers. Thompson Educational Publishing, 2000. Permalink
Felder, Richard M. and Rebecca Brent. Navigating the Bumpy Road to Student-Centered Instruction, College Teaching, Vol. 44, 1996.
Fink, L. Dee. Creating Significant Learning Experiences, An Integrated Approach to Designing College Courses. Jossey-Bass, 2003. Permalink
Huba, Mary E. and Jann E. Freed. Learner-Centered Assessment on College Campuses: Shifting the Focus from Teaching to Learning. Allyn & Bacon, 1999.
Michaelsen, Larry. K., Arletta Bauman Knight, L. Dee Fink. Team-Based Learning: A Transformative Use of Small Groups in College Teaching. Stylus Publishing, 2002. Permalink
Mueller, Claudia M. and Dweck, Carol S. Praise for intelligence can undermine children's motivation and performance. Journal of Personality and Social Psychology, Vol 75(1), Jul 1998, 33-52.
Nilson, Linda B. The Graphic Syllabus and the Outcomes Map: Communicating Your Course. Jossey-Bass, 2007. Permalink
O'Brien Judith. G., Millis, B.J., Cohen, M.W. The Course Syllabus – A Learning-Centered Approach. Jossey-Bass, 2008.
Sorcinelli, Mary D. Promoting Civility in Large Classes in Engaging Large Classes. Eds. C. Stanley and M. Porter. Anker Publishing, 2002
Stanfield, Brian. R. ed, The Art of Focused Conversation: 100 Ways to Access Group Wisdom in the Workplace. New Society Publishers, 2000.
Thoma, George. A. The Perry Framework and Tactics for Teaching Critical Thinking in Economics, Journal of Economics Education, Vol. 24, No. 2, pp. 128-136.
Walvoord, Barbara E. and Virginia J. Anderson. Effective Grading: A Tool for Learning and Assessment. Jossey Bass Higher and Adult Education Series. Jossey-Bass, 1998. Permalink
Wankat, Phillip C. and Oreovciz. Frank S. Models of Cognitive Development: Piaget and Perry in Teaching Engineering, McGraw Hill, 1993.
Weimer, Maryellen. Learner-Centered Teaching: Five Key Changes to Practice. Jossey-Bass, 2002. Permalink
Wiggins, Grant and Jay McTighe. Understanding by Design. Prentice Hall, 2000. Permalink