Irving K Barber Learning Centre
Irving K Barber Learning Centre
Location
Address:
1961 East Mall
Vancouver, BC Canada V6T 1Z1
The Irving K. Barber Learning Centre (IKBLC) provides library systems, education centre, library and a conduit of knowledge for lifelong learners and space for UBC Library's print collection and collections of rare and special materials. The building is often simply referred to or called "Ike" for shorthand. The Centre is named for Irving. K. Barber, a philanthropist and a graduate of UBC.
Address
1961 East Mall
Vancouver, B.C., Canada
V6T 1Z1
Facilities
Collection space for 2,100,000 volumes including open stack shelving and 1,800,000 item capacity with the Automated Storage and Retrieval System (ASRS)
Rare Books and Special Collections Fort Fraser Reading Room
Climate-controlled vault for rare books and archives
The Wallace B. and Madeline H. Chung Collection
Group, open, and quiet study spaces
Gateway Programs – Arts One, Science One, Coordinated Arts and Coordinated Science
Dodson and Lillooet Rooms
157-seat Victoria Learning Theatre
Classrooms, seminar rooms, project rooms, boardrooms
Ridington Reading Room and Musqueam Reading Room
Ike's Cafe with a seating capacity of more than 80 people
Parts of this list was taken from the IKBLC Wikipedia page.
Special Tips
The Chapman Learning Commons on the 3rd floor is one of the few places on campus (and the only part of the Library system) where students can use a scanner.
Study Space
Group study rooms
There are 6 group study rooms in the Learning Centre, on levels 3 and 4 in the North Wing, that may be booked directly online HERE. Booking policies for these rooms are available HERE.
Open Study Spaces
The Learning Centre contains a number of open study areas. The main areas include the Qualicum Reading Room (305), the Chapman Learning Commons (300) and the Golden Jubilee Room (400). These study spaces contain a variety of comfortable furniture, natural light and spaces for individual and group study. There are also study areas located in many of the hallways and foyer areas on all levels.
Quiet and Silent Study
The Learning Centre also contains designated quiet and silent study areas. Silent study areas include the Ridington Room (321) and the Musqueam Room (455). The Nass Reading Room (459) is a designated quiet study area. Please respect others by turning cell phones off or to silent mode, and refraining from talking while using these areas
Class Rooms
There are 23 classroom spaces in the Irving K. Barber Learning Centre available for booking. Classroom spaces in the Irving K. Barber Learning Centre are managed by Scheduling Services. To learn more about who can book classroom space in the Irving K. Barber Learning Centre and to make a booking, please visit the Scheduling Services website.

General Use Classroom Support Contact List
Unit
Contact
Issue
Building Operations
604-822-2173

Burned out lights
Temperature
Physical infrastructure problems (walls, floors, ceilings, blinds, signage, etc.)
Room cleanliness

AV Help Desk
604-822-7956

Audio/Visual support/troubleshooting
Audio/Visual orientations
Furniture setup issues (missing furniture)
Broken furniture

Campus Security
604-822-2222

Safety concerns or threats

Feedback/Concerns
learning.spaces@ubc.ca

Suggestions/Feedback
General room concerns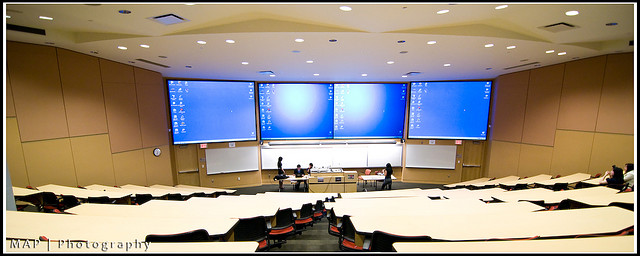 See Also