Documentation
:
Faculty Resource Guide/Print version
This message box is using an invalid "type=growth" parameter and needs fixing.
The current, editable version of this book is available in Wikibooks, the open-content textbooks collection, at
https://wiki.ubc.ca/Faculty_Resource_Guide
Permission is granted to copy, distribute and/or modify this document under the terms of the GNU Free Documentation License, Version 1.2 or any later version published by the Free Software Foundation; with no Invariant Sections, no Front-Cover Texts, and no Back-Cover Texts. A copy of the license is included in the section entitled "GNU Free Documentation License."
Quick Contacts
Allard School of Law
http://www.allard.ubc.ca/
Bernie Flinn, Manager of Information Technology flinn@allard.ubc.ca
Faculty of Applied Science
Centre for Instructional Support
http://www.learning.apsc.ubc.ca
Jim Sibley, Manager jim.sibley@ubc.ca
Faculty of Arts
Arts Instructional Support and Information Technology unit (ARTS ISIT)
http://isit.arts.ubc.ca
Angela Lam, Manager, Arts Learning Centre Operations angela.lam@ubc.ca
College for Interdisciplinary Studies (CFIS)
http://www.cfis.ubc.ca
Syed Hassan, Senior Systems Administrator syed.hassan@ubc.ca
John Corry, Communications / IT Manager john.corry@ubc.ca
Faculty of Dentistry
Technology Support Team (TST)
http://www.dentistry.ubc.ca
James Pagnotta, Media Support Analyst jpagnott@interchange.ubc.ca
Faculty of Education
Educational Technology Support
http://ets.educ.ubc.ca

Faculty of Forestry
http://www.forestry.ubc.ca
Dr. Peter Marshall, RPF Professor and Associate Dean peter.marshall@ubc.ca
Graduate Studies
http://www.grad.ubc.ca
Elizabeth Wallace, Manager Graduate Student Professional Development Program elizabeth.wallace@ubc.ca
Faculty of Land and Food Systems
http://www.landfood.ubc.ca/learningcentre
Dr. Cyprien Lomas, Director, Learning Centre cyprien.lomas@ubc.ca
Faculty of Medicine
MedIT Educational Technology Unit
http://www.medit.med.ubc.ca
Elliot Wang, e-Learning Systems Team Lead ewang@exchange.ubc.ca
Pharmaceutical Sciences
http://www.pharmacy.ubc.ca/wbl/index.htm
Simon Albon, Senior Instructor trout@interchange.ubc.ca
Sauder School of Business
Sauder Learning and Technology Services
http://www.sauder.ubc.ca/lts
Rob Peregoodoff, Manager, Learning Services rob.peregoodoff@sauder.ubc.ca
Faculty of Science
Skylight—Science Centre for Learning & Teaching
http://www.skylight.science.ubc.ca
Dr. Leah Macfadyen, Research Associate leah.macfadyen@ubc.ca
UBC Information Technology (UBC IT)
http://www.it.ubc.ca/helpdesk
Note: if your Faculty does not have a support unit, contact UBC IT
vista-admin@it.ubc.ca
UBC Okanagan Centre for Teaching and Learning
http://www.ubc.ca/okanagan/ctl
Patricia Wohlgemuth ctl.ubco@ubc.ca
RELATED SERVICES
The individuals listed below are contacts for most of the units related to e-learning at UBC. They may refer you to others within their organizations.
Access and Diversity
Disability Resource Centre
http://www.students.ubc.ca/access
access.diversity@ubc.ca
Applied Research and Evaluation Services (ARES)
http://www.ares.ubc.ca
inquiries@ares.ubc.ca
Centre for Teaching, Learning and Technology
http://ctlt.ubc.ca
Michelle Lamberson, Director michelle.lamberson@ubc.ca
Classroom Services
https://facultystaff.students.ubc.ca/enrolment-services/student-records-systems-management
https://students.ubc.ca/campus-life/organizing-campus-events/book-event-space/buildings-classrooms
classroomservices@students.ubc.ca
Continuing Studies
http://www.cstudies.ubc.ca
information@cstudies.ubc.ca
Irving K. Barber Learning Centre
http://www.ikebarberlearningcentre.ubc.ca
Simon Neame, Assistant Director simon.neame@ubc.ca
Media Group
http://www.mediagroup.ubc.ca
mediagrp@interchange.ubc.ca
Organizational Development and Learning
http://www.hr.ubc.ca/odl
Julie Stockton, Director, Organizational Development and Learning jstockton@hr.ubc.ca
Planning and Institutional Research (PAIR)
http://www.pair.ubc.ca
Ashley Lambert-Maberly, Senior Planning Analyst ashley.lm@ubc.ca
Professional Development & Community Engagement (PDCE)
http://pdce.educ.ubc.ca
pdce.educ@ubc.ca
Student Development
https://facultystaff.students.ubc.ca/student-development-services
https://vpstudents.ubc.ca/work#student-development-services
Janet Teasdale, Senior Director janet.teasdale@ubc.ca
UBC IT Video and Interactive Media Unit
http://www.telestudios.ubc.ca
Mark Zuberbuhler, Manager Telestudios mark.zuberbuhler@ubc.ca
UBC Library
http://www.library.ubc.ca

Trish Rosseel, Teaching and Learning Librarian trish.rosseel@ubc.ca
About This Guide
Welcome to UBC
As Director of an organization responsible for learning technology and distance education initiatives at UBC Vancouver, I'd like to invite you to join UBC's e-Learning Community. This community comprises faculty, students and professional staff from across the physical and virtual campus who are dedicated to quality teaching and learning, using technology as a strategic lever to address learning and teaching needs. UBC's reputation for technology-enhanced learning is international in scope and long-standing; we mark 60 years of offering distance education courses to the Province and world in 2009-10.
What else will be happening in 2009-10? We will be completing our WebCT Vista migration, making a variety of collaborative applications available campus-wide (e.g., the WordPress Multiuser blogging platform, MediaWiki), and testing new media tools (e.g., Kaltura, a videoremix tool). Combine these campus initiatives with numerous faculty-based innovative learning technology projects and the stage is set for quite a year!
The Resource Guide is designed to orient new members of UBC's learning and teaching community to UBC by:
providing a high level view of UBC's e-learning landscape;
pointing you to the key contacts, services and tools available to you; and
flagging some of the events and opportunities for training, support, professional development, networking and community building.
You will find diverse and ample opportunities to hear about what others are doing, to learn how to use various tools and methods and to share your ideas and questions with your colleagues. Hand in hand with the excitement of using technology is a commitment to understanding its impact on teaching and learning through the Institute for the Scholarship of Teaching and Learning. Your local instructional support unit is an excellent starting place for your UBC journey into e-learning. The members of UBC's Centre for Teaching, Learning and Technology are also here to assist! Please check the various resources and websites listed in this guide to find out about opportunities to share ideas and best practices with colleagues through workshops, communities of practice, online training events, seminars, conferences and newsletters.
I welcome you to this community and wish you success in all of your endeavours at UBC.
Michelle Lamberson, Director,
Centre for Teaching, Learning & Technology
About this Guide
This is the fifth edition of the UBC Faculty e-Learning Resource Guide that focuses on orienting new and returning faculty to e-learning @ UBC. In collaboration with UBC's e-learning community, this guide will evolve to reflect UBC's diversity and capture the excitement and energy of faculty, students and staff engaged in e-learning activities.

Throughout this guide you will notice references to the 7 Principles of Effective Teaching. We have tried to connect these principles with the specific tools and resources offered on campus to encourage you to connect the integration of technology with sound pedagogical practices.
For more information, please see: http://ctlt.sites.olt.ubc.ca/files/2010/09/SevenPrinciples_pdf.pdf
We welcome your feedback about edits, additions, subtractions and corrections that you would like to see in future versions.
Please email Kele Fleming with your feedback and suggestions kele.fleming@ubc.ca,
or fill out our online survey: http://blogs.ubc.ca/frg/survey
The UBC Faculty e-Learning Resource Guide was developed by the Centre for Teaching, Learning & Technology. Many members of UBC's e-learning community contributed to this guide as writers, reviewers or supporters. This is by no means a complete list of those involved.
Thanks to: Peter Arthur, Alice Cassidy, Lynda Cooper, Pat Darragh, Kele Fleming, Janice Johnson, Brian Lamb, Michelle Lamberson, Sean Lay, Jeanne Lee, Cyprien Lomas, Dianne Mackay, Simon Neame, Catherine Paul, Gary Poole, Uli Rauch, Novak Rogic, Ted Schellenberg, Jim Sibley, Cindy Underhill, Tim Wang, Alison Wong, Michael Wong, Joe Zerdin.
How to Get Started
Using Technology at UBC
In the learning pillar of Trek 2010, a clear link is made between the use of technology and promoting excellence in teaching and learning with the inclusion of the following goal:
"Support innovative teaching and create new learning experiences through the application of leading-edge technology."
What does this mean in practice? There are a wide variety of approaches, strategies, practices, technologies and tools to choose from, some of which are described in this Resource Guide. Most importantly, teaching, learning and technology are intertwined. The key is to ensure that your instructional goals guide the technology you choose, rather than trying to make classroom activities fit with a specific technology.
Where and How Can I Learn About Teaching with Technology?
If you are interested in using technology in your teaching, we encourage you to consult with the various people on campus who serve as resources on learning technology. Following is a brief overview of some of the people and departments at UBC, as well as key resources, that offer training and information. There are a variety of others, some of which are listed for your convenience on the inside back cover. Please also see the section titled What e-Learning Tools Can I Use? for information on teaching and learning with technology tools provided at UBC.
Funding
The Teaching and Learning Enhancement Fund (TLEF) was created in 1991 to enrich student learning by supporting innovative and effective educational enhancements. Many learning technology projects with strong links into Trek 2010's Learning Pillar have been funded by TLEF over the years, including Campus-wide e-Portfolio Project, Digital Tattoo, LEAP, Implementation of Internet Based Videoconferencing in Distance Nursing Education, A Coordinated Infrastructure for Image Repositories in the Faculty of Arts and many more. Just under 3.5% of the tuition fees paid by domestic undergraduate and graduate students are contributed to this fund. As well, 3.5% of the tuition fees paid by international students are directed to this fund. The annual deadline for submitting a funding proposal to the TLEF program is in mid-November of each year. Some Faculties have internal development funds available as well. Check with your Faculty.
For more information, please visit: http://tlef.ubc.ca
How to Get Started
Contact your Instructional Support Unit (ISU)
Some may find the idea of e-learning to be very daunting while others may find it exciting and want to jump on board as they begin teaching. Two characteristics these groups share are the need to know how to get started and how to best use technology to aid in meeting their teaching and learning goals. If you have an ISU in your Faculty, your first step should be to contact them. The staff in the ISU are best able to orient you within your Faculty context, as well as to suggest many 'best practices' and other helpful hints. Please check the contact information on the inside front cover of this guide or search the directory at: http://www.directory.ubc.ca
What if my Faculty Doesn't Have an Instructional Support Unit?
If you do not have an ISU in your Faculty have no fear, help is available! UBC's Centre for Teaching, Learning and Technology (CTLT), described on page 14, collaborate with faculty support instructors across campus to offer a variety of e-learning workshops and seminars that appeal to novice through to experienced users of technology. From a technical perspective, UBC Information Technology (UBC IT) can assist you with obtaining the accounts and web space you may need (e.g. your Campus Wide Login and a WebCT Vista course area) and assist you with the basics of getting started. Making use of these services will help you establish confidence in using the available technologies and also provide you a means to gather new ideas by seeing what others around campus are doing. Contact the CTLT, or check the e-Learning website for more information:
How to Get Online and Connected
At UBC, the responsibility for offering the various information technology tools, services and support that you'll need, including email, telephone, internet connectivity, information about UBC's wireless network, security and software is shared across Instructional Support Units, individual Departments and Faculties and UBC IT.
Ask your department who provides each of these services for your unit and who the point of contact is. They may direct you to your ISU or to UBC IT depending on the arrangements your department has made. In addition, the following is a brief overview of where to find information about some of the key services you will need at UBC.
Email, Phone, Internet Connectivity, Wireless, Security, Etc.
Contact UBC IT for information about email, telephone, wireless connectivity, security issues, Campus Wide Login (CWL) and more.
UBC Vancouver: http://www.it.ubc.ca
Campus Wide Login (CWL): What is CWL and Why do I Need It?
You will need a Campus Wide Login account to access your WebCT courses, the Faculty Service Centre and UBC's wireless network. CWL is UBC's authentication and authorization system that allows you to use a variety of online tools and applications with a single username and password. Learn more about how UBC's CWL system helps ensure a single log on process across various UBC campuses:
http://www.estrategy.ubc.ca/news/update0401/040121-id.html
If you don't already have a CWL Account, you can sign up for one at: http://www.cwl.ubc.ca
Classroom Support
At UBC, the scheduling of rooms is managed both locally and through a division of Enrolment Services called Classroom Services. You will need to check with your department office or ISU to determine which classrooms and equipment may be booked locally. Classroom Services is responsible for the coordination of course, exam and room scheduling functions of most of UBC's classrooms and learning spaces. The unit is also responsible for the daily stewardship, AV support and physical improvements of those spaces. This unit also provides additional services for students, faculty and staff, including booking of AMS Constituted Club activities, approval of liquor licensed events and outdoor booking requests. For more information, please contact your ISU or visit:
http://www.students.ubc.ca/facultystaff/bookings.cfm
Faculty Service Centre
The Faculty Service Centre (FSC) allows faculty members to access class lists and submit grades online for their own classes. Other functions include course outline URL maintenance, curriculum management and scheduling.
For access and more information, please visit: http://students.ubc.ca/fsc
Resources
Here are some important resources to help you along the way:
UBC e-Learning Website
The e-Learning website is a collaborative site that provides access to many of the e-learning activities, communities, contacts, training and information across the UBC Vancouver campus. Visit this site to log into your WebCT Campus Edition (CE) and WebCT Vista courses and find information about teaching and learning with technology, the e-learning community, learning technologies, events, workshops, conferences and more, all happening at UBC Vancouver:
Guide to e-Learning in Further and Higher Education
This guide is a convenient and practical resource, which provides a sound foundation to anyone interested in using technology with their teaching. It will give you the confidence to jump into the realm of e-learning through its easy-to-read explanations, direct links to examples and resources and through its explicit guidance on how to start using many pedagogically suitable tools available to you. You will find a link to this excellent guide here:
www.e-strategy.ubc.ca/__shared/assets/ECMAC-G2EL-FEHE-ubc2166.pdf
Digital Tattoo
Today's students are enthusiastic consumers and creators of digital information, and the Internet infuses almost every aspect of their lives. Just like a tattoo, a student's online reputation is highly visible and hard to remove. The Digital Tattoo project is a unique initiative which aims to educate and empower students about taking control of their digital identities. The interactive online tutorial allows students to move through topics of interest at their own pace. The project also provides workshops and presentations for faculty and staff to provide in-person sessions about the topic. Check out our slideshows or contact us for more information:
www.slideshare.net/digitaltattoo
http://digitaltattoo.ubc.ca
digital.tattoo@ubc.ca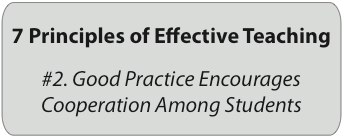 Learning Enhancement and Academic Partnerships (LEAP)
LEAP is a "portal like" site for peer-based, student academic support. The weblog design and other features allow for multiple authors (including faculty) to contribute and share content through LEAP via RSS feeds. We have incorporated some of the commonly used learning technologies to support faculty/student collaboration in delivering online tutorials, providing 1:1 tutoring support and hosting group chats on specific topics. Teaching a difficult concept? Want to deliver a tutorial online for your students? Contact us and see how LEAP may be able to help: www.leap.ubc.ca
margot.bell@ubc.ca
Orientation to Learning Online
Many students are tech-savvy online communicators, but are they prepared for the learning environments we expect them to participate in? For the curious, the timid or the high-achiever who wants to get the most out of the online learning experience, the Orientation to Learning Online (OLO) can be a valuable resource! Our Creative Commons license and content sharing strategies allow a great deal of flexibility to modifying this resource to meet your specific needs.
To access, email your CWL to Nicole Ronan: nicole.ronan@ubc.ca
Orientation to Teaching Online
The Orientation to Teaching Online (OTO) WebCT Vista site is a self-paced online tutorial aimed at assisting faculty in their online teaching environment. The site is comprised of 4 modules, each focusing on various aspects of building and teaching an online course. Each module also has practice activities associated with it, as well as weblinks to helpful online resources. The aim of these activities is to assist faculty in identifying what they already know and what they need more practice with, which in turn reduces their anxiety about creating, building and teaching in the online environment.
To access, email your CWL to Nicole Ronan: nicole.ronan@ubc.ca
The EDUCAUSE Learning Initiative (ELI)
The ELI is a community of higher education institutions and organizations committed to advancing learning through IT innovation.
EDUCAUSE is a nonprofit association whose mission is to advance higher education by promoting the intelligent use of information technology. EDUCAUSE helps those who lead, manage and use information resources to shape strategic decisions at every level. The EDUCAUSE Quarterly paper is a concise summary of activity in this association:
Organizations
Here are some of the organizations on campus that can help you get started with the e-learning tools and resources:
Instructional Support Units (ISUs)
Within UBC's decentralized support structure, many Faculty and Departmental units encompass their own user centric driven service to support and assist instructors with their pedagogical goals using technology. Instructors can always find a professional, courteous and friendly ISU staff member (please see page 2 for a list) to assist, train and provide expertise on the latest boutique of technologies, including multi-media production, social software, web design or setting up a course in the WebCT Vista online environment.
There is no one model for how the ISUs operate across the university and the services and resources each group offers varies. Each faculty has its own needs and means of providing support to instructors. However, many ISUs have equipment resources available for use, such as scanners, cameras, computer labs, etc. They also offer training, support and community-building events where you can learn how you can use technology to benefit you and your students' total learning and teaching experience.
Note: Faculties that do not have their own ISU unit can seek assistance for online course creation by contacting UBC IT at: vista-admin@it.ubc.ca
Integrating technology into your learning and teaching environment does not have to be a difficult or scary transition. UBC's Learning Technology Institute (LTI) is a great resource for providing training and hands-on workshops throughout the year.
For more information, please visit: http://tinyurl.com/ubcLTI
UBC Centre for Teaching and Academic Growth (TAG)
TAG is a campus-wide resource centre located at UBC Vancouver that offers a wealth of teaching and learning programs and resources for all members of the UBC teaching community. Examples of TAG offerings include multi-day workshops, institutes and seminars, communities of practice, peer coaching and listservs related to a broad range of topics in higher education, including teaching with technology.
For more information, please visit: http://www.tag.ubc.ca
UBC Okanagan Centre for Teaching and Learning (CTL)
UBC Okanagan's Centre for Teaching and Learning promotes and supports excellence in teaching and learning. The Centre provides campus-wide support for all models of teaching and learning, including online learning. UBC Okanagan faculty are provided with a variety of academic growth opportunities including peer mentoring programs, seminar series, training workshops, learning technology support and resources on teaching practices. In addition, the Centre provides graduate students and teaching assistants with professional development opportunities.
For more information, please visit: http://www.ubc.ca/okanagan/ctl
UBC's e-Strategy
e-Strategy is a guiding framework for students, faculty and staff to align UBC's technology initiatives with the university's strategic goals, in which e-learning plays a prominent role. UBC's e-Strategy sponsors two annual events: the e-Learning Open House and the e-Strategy Town Hall, which focus on UBC's e-learning and technology landscapes. We invite you to subscribe to the monthly newsletter – e-Strategy Update – which highlights stories, events and initiatives related to technology use across the campus, and tell us about technology-related projects that are happening in your department.
For more information, please visit: http://www.estrategy.ubc.ca
Institute for the Scholarship of Teaching and Learning
UBC's Institute for the Scholarship of Teaching and Learning provides infrastructural support and vision for research and reflection on our practice as educators. The Institute has two principal functions: it supports vital research into effective teaching and learning strategies and practices in higher education, and it shares the findings of this research in ways that improve practice at UBC and beyond. The Institute promotes research on teaching practice and is closely related to TAG, which promotes the enhancement of teaching practice.
For more information, please visit: http://ctlt.ubc.ca/about-isotl/
Irving K. Barber Learning Centre
The Learning Centre is a leading-edge information and education facility providing teaching, learning and research support across campus and British Columbia. The building includes a lecture theatre with videoconferencing capabilities and a number of classrooms with built-in A/V, as well as smaller seminar rooms and meeting spaces, all booked through Classroom Services.
The Learning Centre is home to UBC's Centre for Teaching, Learning and Technology (CTLT) and a number of academic programs. The Learning Centre is also home to the Chapman Learning Commons, a technology-rich hub for student learning support as well as programs for students, faculty, staff and community. Library collections and services, Ike's Café and the Chung Collection are also part of this unique facility.
For more information, please visit: http://www.ikebarberlearningcentre.ubc.ca
UBC Library
UBC Library is the third largest research library in Canada with over 18 branches and divisions, and a print collection of over 5 million volumes. In addition to many locations at the Point Grey campus, there are three branches at teaching hospitals (Children's and Women's Health Centre of BC, St. Paul's Hospital and Vancouver Hospital and Health Sciences Centre), one at UBC's Robson Square campus in downtown Vancouver and one at the UBC Okanagan campus in Kelowna.
The Library provides access to a vast array of electronic resources, including ejournals, ebooks, indexes and databases. Online services include UBC OneSearch for cross-database searching, the MetaLib article search tool, the AskAway Virtual Reference Service and the web-based citation management tool RefWorks. Recently the Library launched cIRcle, an online repository for published and unpublished materials created by the University of British Columbia. Subject specialist librarians can provide classes with discipline-specific information sessions. The Library can also help you link from your course website or WebCT Vista to the full-text of recommended readings or to databases relevant to course assignments.
To learn more about UBC's new institutional repository, please visit: http://circle.ubc.ca
For more information, please visit: http://www.library.ubc.ca
Centre for Teaching, Learning and Technology (CTLT)
The Centre for Teaching, Learning and Technology works collaboratively with academic and administrative units throughout UBC to support technology-enabled environments. CTLT facilitates workshops, lectures, panel discussions, communities of practice and conferences aimed at professionals who are interested in learning and teaching with technology. The CTLT also collaborates with the UBC Faculties to develop and deliver distance learning courses, in both print and online formats. All courses offered through CTLT carry full credit toward degree or certificate programs.
For more information, please visit: http://ctlt.ubc.ca
BCcampus
BCcampus is an online service provider connecting students and educators to programs and resources across all public post-secondary institutions in BC. Through BCcampus, educators can network with colleagues and share best practices through communities of practice, access development funds for creating online learning resources, contribute and discover reusable online learning resources through a Shareable Online Learning Resources (SOL*R) repository and find and participate in education technology professional development activities.
For more information, please visit: http://www.bccampus.ca
CanBUG
CanBUG is a group promoting collaboration among Blackboard users, instructors, instructional administrators, educational administrators and developers throughout Canada. CanBUG was founded in July 2007 by a cross-Canadian collection of kindred spirits responding to the leadership demonstrated by Bonita Bray (University of Alberta) at the BbWorld'07 Conference.
For more information, please visit: http://www.canbug.ca
Educational Technology Users Group (ETUG)
The Educational Technology Users Group (ETUG) is a community of BC post-secondary educational practitioners focused on the ways in which learning and teaching can be enhanced through technology. The ETUG community is diverse, composed of primarily post-secondary professional staff, instructors, learners and academic and technology administrators. ETUG's core value is commitment to nurturing a vibrant, innovative, evolving and supportive community that thrives with the collegial sharing of ideas, resources and ongoing professional development through conferences, workshops and informal e-communications. ETUG holds annual face-to-face workshops each fall and spring.
For more information, please visit: http://etug.ca
Events and Opportunities
UBC's active e-learning community ensures that there is a wide range of opportunities for you to learn about e-learning by attending workshops, conferences, events, presentations and other activities throughout the year. Many events are open to everyone in the UBC community. Remember that your ISU and department may also offer events for your own Faculty that are specific to your disciplines, needs and interests.
Events Hosted for Specific Faculties and Departments
Contact your ISU for information about events, workshops and other opportunities for your discipline, department and/or Faculty throughout the year.
Events Open to the Whole UBC Community
Following is an overview of some of the main events that are offered throughout the year and are open to everyone at UBC. Many of these events are collaborations between the ISUs and other UBC departments, such as the Centre for Teaching, Learning and Technology (CTLT). Information and registration for many of these events are usually published on the CTLT website and the e-Learning website. Also contact your ISU for details.
Celebrate Learning Week: October 24 – 30, 2009
In its second year, Celebrate Learning is a week-long initiative which will be held October 24 to 30, 2009. There will also be events on the weekends before and after. The event seeks to honour and celebrate teaching and learning experiences across UBC Vancouver and to highlight and promote student learning and development opportunities. We invite all of UBC's units to take part in Celebrate Learning.
http://celebratelearning.ubc.ca
9th Annual UBC Learning Conference: October 29, 2009
Since 2001, TAG has hosted an annual Learning Conference. This year's conference will again be held in conjunction with Celebrate Learning Week at UBC. The week will feature many events focused on teaching and learning. The Conference date is Thursday, October 29, and the theme for the 2009 Learning Conference is "Driving Forces for Pedagogical and Curricular Change." The day will feature a keynote from Dr. Ken Norrie, Chair of the Higher Education Quality Council of Ontario. A number of exciting projects being conducted at UBC will also be showcased.
For more information, contact Dr. Judy Chan or visit the TAG website:
UBC e-Learning Open House
The UBC e-Learning Open House is an informal afternoon reception, hosted jointly by e-Strategy and the Centre for Teaching, Learning and Technology, that features poster presentations and demonstrations of UBC e-learning initiatives. Faculty and staff from across UBC share experiences, showcase research and discuss emerging tools and trends in e-learning – all over a glass of wine and a plate of cheese. It's a great opportunity to meet new people, connect with colleagues and learn more about learning and teaching with technology. To get a sense of what you can expect at the next e-Learning Open House, check out last year's event at: http://update.estrategy.ubc.ca/2009/03/09/open-house-2009
For information on the e-Learning Open House: http://openhouse.sites.olt.ubc.ca
Northern Voice Weblog Conference: Late-April / Early-May 2010
UBC is proud to co-organize and host Canada's first weblog conference held every year since 2005, the last three conferences have been held at the Forestry Science Centre. Hundreds of webloggers converge from around the world to exchange views and generate a truly awe-inspiring amount of instantly-published DIY digital multimedia. The techie hard-core, newbies and curious onlookers are all welcome. We expect to do it again in 2010!
Check out the website for details: http://www.northernvoice.ca
Learn more from this e-Strategy newsletter article: http://tinyurl.com/ubcNorthernVoice
e-Strategy Town Hall: Mid-June 2010
The e-Strategy Town Hall is an annual, one-day event for everyone involved in e-learning at UBC to explore how technology enables students, faculty and staff to excel in teaching, learning and research. Take in the free seminars and poster presentations and find out about the technology initiatives underway in many different Departments and Faculties across campus, while meeting new people and connecting with colleagues. Town Hall is open to all UBC faculty, staff and students and is usually held on the third Thursday in June.
Read this e-Strategy newsletter article to find out how last year's event went: http://update.estrategy.ubc.ca/2009/07/31/postcards-from-town-hall-2009
Learning Technology Institute (LTI)
Members of the e-learning community at UBC collaborate with OLT to contribute their talent to UBC's Learning Technology Institute. The LTI offers regularly scheduled online and face-to-face sessions throughout the calendar year on topics such as WebCT Vista, emerging web-based technologies, course showcases and roundtable discussions about merging pedagogy and technology. These sessions are open to all faculty, librarians, students and staff and are a great way to fine-tune your existing skills, help build a strong foundation to start from or connect with colleagues.
Keep your eye on the TAG and e-Learning websites for session offerings and registration details. Don't forget to register early since most sessions fill up quickly.
Teaching and Learning with Technology Speaker Series (TLT): September-April The Teaching and Learning with Technology (TLT) speaker series focuses on innovative ideas, emerging technologies and effective practices related to the integration of technology into the learning and teaching environment. The TLT series presents six seminars per year with speakers, selected by the Learning Technology Community and the TLT advisory committee, from UBC and beyond.
For more information, please visit: http://tinyurl.com/ubcTLT
Communities of Practice and Open Education
Community of Practice Development
A Community of Practice (CoP) empowers individuals and groups of people by providing these groups with opportunities to work collaboratively to develop the skills and resources they need to effect change in their own learning and teaching environments.
UBC's central units (TAG, OLT, Library, Student Development, Human Resources) and faculty instructional support units work together to build and facilitate CoPs focused on learning and teaching with technologies. The important work of the CoPs is streamed through events and workshops that communicate lessons learned, best practices, resources and, in some cases, research results.
Check the CTLT and e-Learning websites for more information.
Open Education
"Open education" describes a set of practices that are intended to make teaching and learning more widely accessible. It may involve making learning resources available on a public website, or attaching a Creative Commons license to the resources specifying simple terms for reuse. A practitioner may select media types and formats that promote sharing and remixing, or choose tools that allow learners to tap the power of social media, and to interact with others outside the classroom or the institution.
UBC's Centre for Teaching, Learning and Technology is available to consult with and support efforts by the university's community to embrace the principles and practices of open education. Leadership and exciting pilot initiatives are also happening in other central units such as the UBC Library and across the faculties. In the summer of 2009, UBC hosted the 6th International Open Education Conference, and the conference site features videos and resources shared by its participants.
Please contact Brian Lamb at the Centre for Teaching, Learning and Technology or visit these websites for more information:
What e-Learning Tools Can I Use?
This section outlines some of the main technologies and tools that people at UBC use in a variety of ways to support teaching and learning. Your Instructional Support Unit can assist you with more information about:
these and other learning technologies;
training opportunities to learn how to use the tools; and
strategies for integrating them into your teaching practice and course curriculum.
Here are some of the main technologies and tools to get you started:
Respondus
Respondus Quiz is an assessment software for quickly creating and managing exams or quizzes that can either be printed and distributed as paper copies or imported to a Canvas course. Exams can be created offline in a Windows environment or using virtualization software such as Parallels on Macs, and moved from one system to another. You can also add images, audio and links to your question for more media-enriched exercises. Exams and quiz questions are stored into a database for reuse in future assessments. Respondus is designed to make quiz authoring faster and easier. UBC has a site license that permits UBC instructors to use Respondus.
Learn more about how you can use Respondus to enhance your teaching: LT Hub Respondus Quiz Guide
StudyMate
Respondus Studymate is a desktop software instructors can download and use to create simple, animation-based activities and games using custom course content. For more information visit the Learning Technology Hub Respondus Studymate guide.
Wimba Classroom
This tool is a cross-platform live virtual classroom that enables you to easily add elements of interaction into any WebCT Vista course. It gives you the capability to add audio and multi-way video, share applications and integrate various content types, such as PowerPoint presentations, polling questions and websites. Overall, Wimba Classroom can easily enrich any text-based online classroom environment by enabling real-time online classes, office hours, guest lectures and meetings.
For more information, please visit: http://www.elearning.ubc.ca/toolkit/wimba-classroom/
Wimba Voice
Wimba Voice are web-based tools that are integrated directly into WebCT Vista and that facilitate and promote vocal instruction, collaboration, coaching and assessment. The Wimba Voice tools include voice discussion boards, a podcaster, voice-enabled email and presentations, as well as the ability to embed voice within individual content pages. Overall, Wimba Voice is a great way to help increase the interaction and student engagement level with the online learning environment.
For more information, please visit: http://www.elearning.ubc.ca/toolkit/wimba-voice-tools/
More Learning Technologies
e-Portfolios
e-Portfolios are online collections of your work that allow you and your students to demonstrate your skills and interests to diverse audiences. Highly customizable, e-portfolios allow you to assemble subsets of your work to present to instructors, potential employers and others via login. e-Portfolios have shown great potential to document individual learning and growth for UBC students and instructors.
The Centre for Teaching, Learning and Technology offers information on and access to piloted softwares, training and assistance with integrating e-portfolios into your course and coordination of a campus-wide Community of Practice that facilitates information exchange. If you are interested in using learning e-portfolios in your class with your students, in developing a personal teaching e-portfolio, or joining the Portfolio Community of Practice, please visit these websites:
http://www.elearning.ubc.ca/eportfolio http://blogs.ubc.ca/portfolios
Finding and Sharing Open Content Every instructor who has worked online knows that the intellectual property issues are endless, and endlessly complex. The good news is that there is a movement to share freely available and openly-licensed educational materials online. Open education may take the form of MIT's commitment to share all of its course materials for free, or an individual educator who licenses her or his work with a Creative Commons license.
If you are interested in finding or sharing open educational resources (OERs), feel free to contact Brian Lamb at the Centre for Teaching, Learning and Technology for more information: brian.lamb@ubc.ca
iPeer
iPeer is an application that allows you to develop and deliver rubric-based peer evaluations. Instructors can easily develop and deliver these evaluations to students online. It simplifies instructor work flow and logistics associated with the use of peer evaluations in group and team environments. It now includes TeamMaker that lets you survey your students and build the teams from the results.
For more information, please visit: https://lthub.ubc.ca/guides/ipeer/
Pachyderm
Pachyderm is an easy-to-use multimedia authoring tool. It empowers non-technical academic experts and students to create attractive, interactive Flash-based multimedia presentations by filling out online template forms.
For more information, please visit: http://pachyderm.nmc.org
Podcasting
Podcasting is a method of delivering audio (mp3) files through the use of Really Simple Syndication (RSS) technology. This gives an instructor the ability to automatically distribute recorded lectures to students who have missed them or who simply want to review the lessons. Podcasting holds great promise in many areas including distance education delivery, facilitating guest speakers and aiding students with disabilities.
For more information, please visit:
Really Simple Syndication (RSS)
RSS is a family of web feed formats used to publish frequently updated content such as blog entries, news headlines and podcasts in a standardized format. A RSS document, called a web feed, contains either a summary of content from an associated website or the full text. RSS makes it possible for people to keep up with websites in an automated manner.
To learn more, watch this video: http://www.commoncraft.com/rss_plain_english
Social Media
The explosion of "Web 2.0" media has opened up unlimited possibilities for sharing and finding ser-generated media online. Whether it is the photo sharing service Flickr, online video via YouTube and blip.tv, setting up your social network on Ning, collaborative writing on Google Docs – the possibilities are endless, though the questions these services raise can be endless as well. EDUCAUSE has established an outstanding series of short tutorials geared towards educators, briefly communicating "7 Things" about a wide array of online applications.
For more information, please visit: http://www.educause.edu/ELI7Things/7495
Student Response Systems (Clickers)
Clickers are wireless handheld devices that allow students to respond to classroom polls and quizzes, regardless of class size. These remote-like gadgets transmit individual student responses to an instructor's laptop to record and even share these results directly back to the class. Instructors can also use this data to customize their lessons for each learning group.
Clickers can:
increase class participation and improve attendance;
spark debate and discussion in class; and
identify students who need additional assistance
UBC Vancouver moved to i>clicker as the supported clicker system effective September 2008. For more information, please visit these websites:
In this article, Nobel Laureate Dr. Carl Wieman discusses the need to revolutionalize science teaching pedagogy by incorporating technology (such as the clickers) into teaching and learning: http://update.estrategy.ubc.ca/2006/02/06/professor-my-brain-is-full
The Educause Learning Initiative (ELI) has a '7 Things' you should know about resource: http://www.educause.edu/ir/library/pdf/ELI7002.pdf
The Clicker Resource Guide: An Instructors Guide to the Effective Use of Personal Response Systems (Clickers) in Teaching: http://www.cwsei.ubc.ca/resources/files/Clickers_Final_Version_04_08.pdf
Turnitin
UBC subscribes to a web-based service called TurnItIn. This service scans submitted papers for material copied from public websites, papers purchased from paper mills, essays and assignments previously submitted to TurnItIn and some published works (e.g. journals). The advantages of subscribing to this service are that it helps reinforce academic integrity as a core value of the university, it responds to a growing concern about a "level playing field" for all students and it reinforces the need to provide university-wide instruction in writing.
For more information and access, please visit: http://www.vpacademic.ubc.ca/integrity/turnitin/index.htm
Weblogs
Weblogs offer a means to narrate your work online. Hundreds of webloggers at UBC are exploiting the simplicity and flexibility of their tools for a wide range of uses:
instructors use them to communicate with their students;
researchers track their progress and communicate with peers around the world; and
project managers post updates and documents.
The Centre for Teaching, Learning and Technology (CTLT) offers hosting, training, technical support, custom designs and enhanced features such as privacy controls, audio and video blogging. The CTLT can also network multiple weblogs for easier management and enhanced interaction amongst groups (such as a course full of students).
Wikis
Wikis are websites where anyone viewing the website may be allowed to make changes and additions to its pages. By allowing readers to instantly become contributors, wikis are simply the fastest way to get text online. With the most basic wikis, anyone can post content from any internet-enabled computer. They can function as web-based sketch pads or online bulletin boards and support informal planning and brainstorming. They can also make exceptionally useful collaborative writing spaces, and it's easy to get started with your own wiki in a matter of minutes. UBC hosts wiki spaces for the use of its learning community, and consultation and training is freely available. And yes, you can create private or edit-protected wiki pages if you prefer.
Other Software, Technology and Tools
UBC is home to a thriving community of online educators and if you are interested in some way of using technology to support instruction, it's probable that someone else on campus is as well. If you are interested in learning more, or are looking to connect with like-minded users, feel free to contact your ISU. The Centre for Teaching, Learning and Technology may also be able to connect you with the information or people you are looking for.
For more information, please visit: http://ctlt.ubc.ca
Distance Learning
UBC offers flexible learning through online and print-based distance education courses. Distance education courses provide high quality education to UBC students who are unable to attend scheduled classes on campus or who want to experience distance learning education as part of their program. These courses carry full credit toward degree or certificate programs, in accordance with the requirements of the UBC Faculty concerned. Many courses are delivered completely online and use a diversity of learning tools, including discussion forums, chat rooms, wikis, weblogs and e-portfolios to enhance student learning.
The Centre for Teaching, Learning and Technology (CTLT) partners with faculties and departments to plan, develop and deliver the majority of the University's undergraduate distance learning courses. Students can choose from over 125 distance education courses, spanning 30 different subject areas.
The Faculty of Education and CTLT partner to offer a fully online Masters of Educational Technology. A wide range of credit based courses for teaching professionals are offered through the Faculty of Education's External Programs and Learning Technologies unit. In addition, distance education courses are offered by Continuing Studies, the Creative Writing Program, Pharmaceutical Sciences, Rehabilitation Sciences, the Sauder School of Business and the Writing Centre.
To learn more about distance learning at UBC contact:
Centre for Teaching, Learning and Technology
604-827-4494
http://ctlt.ubc.ca

Continuing Studies
604-822-1444
http://www.cstudies.ubc.ca
Creative Writing Program MFA Optional Residency Program
604-822-2469
http://www.creativewriting.ubc.ca
Faculty of Education (External Programs and Learning Technologies)
604-822-2013
http://www.eplt.educ.ubc.ca
Pharmaceutical Sciences
604-822-0354
http://www.pharmacy.ubc.ca/cppd
Rehabilitation Sciences
604-827-5374
http://www.mrsc.ubc.ca
Sauder School of Business
604-822-8444
http://www.sauder.ubc.ca
Writing Centre
604-822-9564
http://www.writingcentre.ubc.ca/online
Help and Support for Students and TA's
Help and Support for Students
Students may sometimes approach you seeking e-learning assistance. There are a number of useful pages on the UBC website you can direct them toward. Also, please refer to the Resources section of this guide.
Learning Online
The Learning Online section of the UBC e-Learning website has information on e-learning topics from computer tutorials to writing assistance.
http://www.elearning.ubc.ca/learningonline
Academic Integrity
For questions on plagiarism, the VP Academic and Provost's Academic Integrity page provides information on UBC policies as well as the anti-plagiarism software TurnItIn. The UBC Library's Academic Integrity Resource Centre provides resources to guide users in the research, writing and citation process.
Chapman Learning Commons (Irving K. Barber Learning Centre)
The Chapman Learning Commons is a collaborative learning space that offers tutoring, writing support, study skills workshops, learning technology and computing assistance, and access to a variety of technologies including multimedia software and hardware.
UBC IT
UBC's technical support unit, UBC IT, is an important resource for students who have technology-related questions.
UBC Library
The UBC Library has many e-learning resources, including AskAway, which allows students to chat with a librarian online, in 'real time.'
Help and Support for TA's
Teaching Assistants (TA's) can contact their ISU for training, resources and support related to e-learning. The Centre for Teaching, Learning and Technology (CTLT) offers workshops and a resource guide for graduate students and Teaching Assistants. In addition, the CTLT supports graduate students who want to incorporate weblogs, wikis and e-portfolios into their teaching practice through workshops and consultations.
Instructional Skills Workshops for Graduate Students and Teaching Assistants
The CTLT regularly offers three-day Instructional Skills Workshops (ISWs) designed for graduate students and Teaching Assistants interested in developing and enhancing their teaching skills. The workshops cater to individuals new to teaching as well as those who wish to refresh and enhance their skills.
Teaching Assistant Resource Guide
This Resource Guide offers practical information and strategies to help novice and experienced Teaching Assistants assume their instructional roles and responsibilities and complements other teaching resources available on campus.
You can download this guide at:
http://wiki.ubc.ca/images/3/3d/Ta-handbook.pdf
Graduate students and Teaching Assistants are also welcome to attend other events listed earlier in this Resource Guide.
Teaching Assistant Training Program
This is a program for Teaching Assistants at UBC. This training is supported by TAG, and provided through departments and Faculties. It is funded through the Office of Associate Vice President, Academic Programs.