Documentation:Faculty Resource Guide/Resources
Jump to navigation
Jump to search
Here are some important resources to help you along the way:
UBC e-Learning Website
The e-Learning website is a collaborative site that provides access to many of the e-learning activities, communities, contacts, training and information across the UBC Vancouver campus. Visit this site to log into your WebCT Campus Edition (CE) and WebCT Vista courses and find information about teaching and learning with technology, the e-learning community, learning technologies, events, workshops, conferences and more, all happening at UBC Vancouver:
Guide to e-Learning in Further and Higher Education
This guide is a convenient and practical resource, which provides a sound foundation to anyone interested in using technology with their teaching. It will give you the confidence to jump into the realm of e-learning through its easy-to-read explanations, direct links to examples and resources and through its explicit guidance on how to start using many pedagogically suitable tools available to you. You will find a link to this excellent guide here:
www.e-strategy.ubc.ca/__shared/assets/ECMAC-G2EL-FEHE-ubc2166.pdf
Digital Tattoo
Today's students are enthusiastic consumers and creators of digital information, and the Internet infuses almost every aspect of their lives. Just like a tattoo, a student's online reputation is highly visible and hard to remove. The Digital Tattoo project is a unique initiative which aims to educate and empower students about taking control of their digital identities. The interactive online tutorial allows students to move through topics of interest at their own pace. The project also provides workshops and presentations for faculty and staff to provide in-person sessions about the topic. Check out our slideshows or contact us for more information:
www.slideshare.net/digitaltattoo
http://digitaltattoo.ubc.ca
digital.tattoo@ubc.ca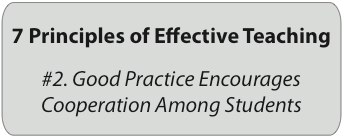 Learning Enhancement and Academic Partnerships (LEAP)
LEAP is a "portal like" site for peer-based, student academic support. The weblog design and other features allow for multiple authors (including faculty) to contribute and share content through LEAP via RSS feeds. We have incorporated some of the commonly used learning technologies to support faculty/student collaboration in delivering online tutorials, providing 1:1 tutoring support and hosting group chats on specific topics. Teaching a difficult concept? Want to deliver a tutorial online for your students? Contact us and see how LEAP may be able to help: www.leap.ubc.ca
margot.bell@ubc.ca
Orientation to Learning Online
Many students are tech-savvy online communicators, but are they prepared for the learning environments we expect them to participate in? For the curious, the timid or the high-achiever who wants to get the most out of the online learning experience, the Orientation to Learning Online (OLO) can be a valuable resource! Our Creative Commons license and content sharing strategies allow a great deal of flexibility to modifying this resource to meet your specific needs.
To access, email your CWL to Nicole Ronan: nicole.ronan@ubc.ca
Orientation to Teaching Online
The Orientation to Teaching Online (OTO) WebCT Vista site is a self-paced online tutorial aimed at assisting faculty in their online teaching environment. The site is comprised of 4 modules, each focusing on various aspects of building and teaching an online course. Each module also has practice activities associated with it, as well as weblinks to helpful online resources. The aim of these activities is to assist faculty in identifying what they already know and what they need more practice with, which in turn reduces their anxiety about creating, building and teaching in the online environment.
To access, email your CWL to Nicole Ronan: nicole.ronan@ubc.ca
The EDUCAUSE Learning Initiative (ELI)
The ELI is a community of higher education institutions and organizations committed to advancing learning through IT innovation.
EDUCAUSE is a nonprofit association whose mission is to advance higher education by promoting the intelligent use of information technology. EDUCAUSE helps those who lead, manage and use information resources to shape strategic decisions at every level. The EDUCAUSE Quarterly paper is a concise summary of activity in this association: