User:WillEngle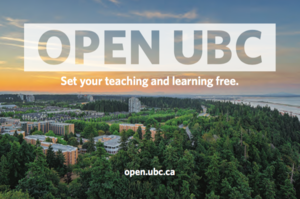 Hi! I work for UBC's Centre for Teaching, Learning, and Technology as a strategist for open education initiatives. I am engaged with projects that are leveraging technologies[1][2], approaches[3][4][5][6] and pedagogies[7][8][9] to support open learning and scholarship[10][11]. With a background in library science, I am interested in understanding and supporting the removal of barriers[12][13][14][15] that limit access to, and participation in, education, information, and knowledge.
My contact information is available at https://ctlt.ubc.ca/people/will-engle/ and my blog is here: http://blogs.ubc.ca/open.
This page has been viewed over 357 times.