MET:Using Digital Textbooks in the Classroom
Jump to navigation
Jump to search
Digital Text in the Classroom This page originally authored by Shane Turner (2012).
This page has been revised by Shuichiro Takeda (March, 2013).
This page has been revised by Cole Anderson (2017)
The idea and practice of using digital textbooks in the classroom as a viable option for schools that normally invest in traditional textbooks has been a topic of discussion for several years. Digital textbooks could represent the next trend in education. They are cheaper and lighter than paper textbooks. They are also more flexible because new apps and downloadable content are constantly being developed. In countries that have launched digital textbooks, heavy textbooks have disappeared from children's school bags, freeing them from the associated physical issues and steep costs. Digital textbook are currently available on many of the current market's e-readers and tablets through online stores. The use of digital textbooks supports Blended Learning and 21st Century Learning Skills.
Movement to Digital Textbooks
In the past few years, there has been a worldwide movement to digital forms of textbooks for a variety of reasons. Some of the reasons for this movement could include cost savings—the price of digital textbooks is undercutting the comparatively high price of paper textbooks—capturing market share, student health issues, and a desire for movement into 21st Century Learning Skills. Additionally this movement of using digital textbooks in a high school can be traced back to Matt Gomez. A marketing manager at DigitalOwl in Florida. Matt realized that digital textbooks could be used to replaced paper textbooks with digital books found on either laptops or other e-book reading devices[1]. Additionally Matt Gomez has hypothesized that younger students might be more willing to try a digital textbook rather than a paperback book when compared to an adult student[2].
A digital textbook is a digital book that has three parts which is the device hardware, device software (operating system/apps) and the files for the digital textbook[3]. Digital textbooks often have special features that can be used to enhance the individual student learning and input interactive options with a user interface. Additionally digital textbooks allows the educator or the administrator to monitor their students activity on the devices at any given time to ensure student safety as well as academic honesty.
United States
In early 2012 the Obama administration asked every K-12 school in the U.S. to accelerate the transition to digital textbooks.[4] Their goal is to hand a digital textbook to every student by 2017. Some states are already stepping forward; for example, the new law in Florida requires all K-12 schools to adopt digital-only textbooks by the 2015-16 school year.[5] In September 2012 it was reported that Albuquerque Public Schools, in New Mexico, had signed a 7-year contract with Discovery Education for a $11.3 million switch from paper textbooks to digital textbooks.[6]
In 2012, Apple Inc. reported that U.S. schools in more than 600 districts had bought iPads for all of their students.[7]
South Korea
In 2011 South Korea's Education Ministry announced it was making a $2.4 billion investment that would enable all of that nation's classrooms on every grade level to go digital by 2015.[8] The investment was part of South Korea's new "Smart Education" plan, which would let the nation's students carry a comparatively light tablet, like the iPad, instead of heavy hardcover textbooks. However, in March 2012 The Washington Post reported that the country was scaling back the plan and its ambitions.[9]
Children's Comfort with Digital Books
In January 2013 a national survey The Fourth Edition of the Kids & Family Reading Report was released. In the survey, kids age 6–17 and their parents shared their views on reading in the increasingly digital landscape and the influences that impact kids' reading frequency and attitudes toward reading.
The study reports that:
The percent of children who have read a digital book has almost doubled since 2010 (25% vs. 46%).
Half (51%) of children ages 9–17 say they would read more books for fun if they had greater access to digital books, a 50% increase since 2010.
72% of parents showed an interest in having their child read digital books.

It should be noted that in general terms student homework completion rate was not very successful regardless of what kind of device was given to the student. When asked students often would say that they would only complete their homework more often on the digital textbook and device only when the digital textbook and device was at the same interactive level as comparable to their favourite video game[10].
Supported Devices/Providers
Another major American company, Amazon, launched the Kindle on July 1, 2010. [11]The Kindle has a heavy emphasis on wanting to have a device that looks and feels like reading a real book. Additionally Amazon has a huge on line library that the Kindle has access too 24/7.[12]. Due to the low price point this could be a very enticing option for cash strapped school boards to explore. However, despite the option of students being able to use Kindle textbooks on the Kindle and on the many Kindle apps with rental periods can be customized between 30 and 360 days there are concerns about where Amazons server farms are located. In some Canadian school districts concerns have been raised about student information privacy and this is a concern that the provincial government has taken very seriously[13].
As of 2011 the Kobo digital textbook series have over 175,000 electronic books that people can buy and download to read on several platforms.[14]
Barnes & Noble sells digital textbooks. However, as of March 2013, Barnes & Noble only offers textbooks for computers via their NOOK study application and not for any of the NOOK devices to read. The screens are too small to properly view the contents of the textbooks.[15]
The Kno Textbooks app enables one to download digital textbooks on various devices and OSs like iPad, Android tablets, and Windows.[16]
Coursesmart is one of the big names in digital textbooks. They only rent textbooks, and users can read them on Windows, OSX, Android, and iOS. The textbooks are offered in both in online and offline modes.
They provide more than 20,000 digital textbooks, representing 90% of the core textbooks currently in use in North American higher education.[17] CourseSmart's books generally only last for 180 days before being automatically deleted.
Open Source Content
There exists the ability for students to use open source content textbooks. One such source of this is the CK-12 Foundation. CK-12 Foundation is a non-profit organization founded in 2006 with a mission to reduce the cost of textbook materials for the K-12 market both in the U.S. and worldwide. CK-12 uses an open-content, web-based collaborative model termed the FlexBook.[18]
Other free and open sources for textbooks are Flat World Knowledge and Open Course Library. Textbooks through this and other networks align with the curriculum and are available for K-12 and higher Education.
The Apple Impact
Apple iBooks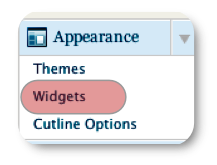 In October 2012 Apple Inc. launched its latest version of iBooks for the iOS operating system.[19] This application opened the way for a digital textbook revolution, allowing educators and publishers the ability to create interactive textbooks and publish their own content through the iBookstore. Opening up the digital textbook industry, Apple has created ways to encourage the use of digital textbooks, allow for student interaction, and create a standard for publishers to follow.
Many of the major publishers have signed on with Apple to start the production of digital textbooks.[20] Major publishers responsible for the majority of K-12 content, Pearson Education, McGraw Hill Education, and Houghton Mifflin Harcourt, have also created Multi-Touch textbooks for iBooks. The iBooks App often has the latest and greatest Apple inspired technology such as 3D imaging which brings words and images on the screen to animated life[21]. Additionally iBooks designed educational textbooks have an impressively powerful study built in tools such as thesaurus, note taking, audio reading and much more[22].
The Associated Press reports on the launch of Apple's iBooks software platform. Source: Associated Press, "Apple Sets Its Site on Electronic Textbooks", Jan. 19, 2012
With the release of the iBooks, Apple Inc. released free iBook Author application, which allows individuals to create Multi-Touch textbooks for iPad and publish these books to the iBookstore. Apple created the means for educators to create and publish their own digital textbook by providing templates, the ability to add and manipulate content, and publishing capabilities. In October 2012, Apple updated iBooks Author with new features.[23]
Pros and Cons of Digital Textbooks
Pros
Light weight and easy to carry
Print textbooks are heavy and cause injuries, while a tablet only weighs 1–2 pounds. According to the US Consumer Product Safety Commission, during the 2011–12 school year more than 13,700 kids, ages 5 to 18, were treated for backpack-related injuries.[24]
It has been observed through many studies that the minds of students no matter their age in the early 21st century classroom are wired differently. The end result of their differently wired brains students are capable of multitasking at a far easier rate than their parents were at their same age. This neurological change has been made possible because students are engaged in digital technology today at an extraordinary rate as the result of their gaming consoles and their smartphones that places the focus on them exclusively as the one and only central character. [25].
Tablets are light weight and they can hold hundreds of textbooks on one device, plus homework, quizzes, and other files. The average tablet contains anywhere from 8 to 64 gigabytes (GB) of storage space. On the Amazon Kindle Fire, for instance, 1,000 books take up 1 GB of space.[26]

Interactive features
Many digital textbooks include features such as videos and interactive models that keep students engaged. Using a tablet is so intuitive that it makes learning fun and easy. The interactions include:
Interactive content and images
3D images and diagrams
Incorporated sound and video
The design of a digital textbook is not limited to any operating system. Depending on what operating system the individual teachers can at their own leisure make changes to their own classroom specific designed digital textbook. Then once the teacher is happy with the changes or updates that have been made official the digital textbook is automatically updated to every digital copy of that book that has been downloaded.
More personalized curriculum
Digital textbooks make it easier for schools to pick and choose from the best of the best texts in each subject matter. Tablets allow teachers to better customize student learning. There are thousands of education and tutoring applications on tablets, so teachers can tailor student learning to an individual style/personality instead of a one-size-fits-all approach. There are more than 20,000 education apps available for the iPad alone.[27]

Enrichment of classroom education
The survey of technology in the classroom by the Public Broadcasting Service (PBS) reported that 81% of K-12 teachers believe that "tablets enrich classroom education" and 77% of teachers found technology to "increase student motivation to learn."[28]

Save money
Pricing for both the purchase and rental of digital textbooks is lower than for paper books. New editions of the books are also available much more quickly and easily. Digital textbooks on tablets cost on the average 50-60% less than print textbooks. Digital textbooks can save schools between $250-$1,000 per student per year.[29]
Tablet prices also continue to drop, making them increasingly affordable. Tablets cost on average $489 in 2011, $386 in 2012, and are projected to cost $263 in 2015.[30][31]
Also money can be saved on shipping and replacement of damaged or out-of-date books. Digital textbooks on a tablet can be updated instantly to get new editions or information. Schools will not have to constantly purchase new hardware, software, or new physical copies of textbooks.
WACH Fox 57 station in Columbia Middle School reports on Muller Road Middle School's use of electronic textbooks in the classroom. Source: WACH Fox 57, "Textbooks vs. iPads," Nov. 15, 2011
Cons
Health problems
Handheld technological devices including tablets are associated with some health problems including computer vision syndrome, which causes eyestrain, headaches, blurred vision, and dry eyes, according to the American Optometric Association.[32]

Too Many Distractions for Classroom Use
Students may pay attention to apps, email, games, and websites instead of their teachers. 87% of K-12 teachers believe that "today's digital technologies are creating an easily distracted generation with short attention spans."[33] There is still a percentage of students who have a desire of not wanting to read from a digital screen as they prefer to use the out-of-date paper copy books. Their reasons are varied but the two most common reasons are either too many distractions on the device or they don't want to look at a screen for long periods of time.[34]

Repair & Maintenance of Devices
A broken tablet requires an experienced technician to fix it, which can be costly and time-consuming. Print textbooks cannot crash, freeze, or get hacked. Unlike tablets, there is no chance of getting malware, spyware, or having personal information stolen from a print textbook. Other concerns with digital textbooks originate with the devices that deliver the book. There are limitations to how long the digital textbook can be used depending on the battery recharging cycle restrictions.
Digital Textbooks in the Classroom
Ethical Issues Impacting Digital Textbooks
Copyright issues
To lower the cost of designing, developing, and delivering learning content through digital textbooks, learning materials that are all already available might be reused and reorganized. The Internet consists of various intellectual properties which include works of various researchers, writers, artists and so on. Although the Internet has made it possible for anyone to easily access these properties, users need to realize that these properties were created by the intellect of one (or more) person(s) and they must not be copied or plagiarized. Permission from the author(s) is required.

Confidentiality
Whenever any information about someone or someone's data is stored, privacy needs arise. Information technology provides broad access to confidential resources; because of that, violations of individual privacy and abuse of confidential information have steadily been on the rise. While computers and the Internet have brought the world closer together, a price has been paid in terms of the frequency of privacy violations.

Web accessibility
It is imperative to provide equal learning opportunities to people with disabilities and also improve accessibility to online learning opportunities for all people. Issues relating to Web accessibility and safety of network security always arise as genuine ethical concerns.
External Links
Top Ed-Tech Trends of 2012: The Battle to Open Textbooks
5 Ways to Make Digital Textbooks Work
How to Create Your Own Textbook — With or Without Apple
References