Documentation:Student Toolkit/Blogs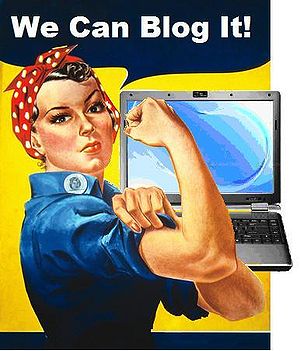 Blogs are discussion or informational sites published on the Internet and consist mostly of posts typically displayed in reverse chronological order (the most recent post appears first). Blogs are maintained by one or more persons through regular entries of commentary, descriptions of events, or other material such as graphics or video. UBCBlogs supports a WordPress platform for student and faculty blogs at UBC.
Blogs can be authored by an individual or a group, and usually address a particular theme or serve a purpose. More recently "multi-author blogs" have developed, with posts written by large numbers of authors and professionally edited. Blogs have moved to the mainstream due to platforms such as Tumblr, Medium and, especially, Wordpress, where any person with access to a computer and internet can create their own webpage without a need to understand html or coding, as blogs create easy-to-use interfaces that manages much of this for the user.
Why Would I Use a Blog?
As a student, you may be asked to create a blog for a class or you may just want to start one to document your reflections about university life. Blogs can be used to:
document your reflections
showcase your work (like a portfolio)
engage with people who share a commons interest with you.
More on:
What Can I Blog About?
Your learning: blogs can be used as an informal tool for reflecting on important points brought up in lectures and used to improve your analytical thinking skills by facilitating a discussion with friends or classmates
Your life and your particular point of view at this point in your time on earth.
Your work: blogging can be a great medium for facilitating discussion on artwork or media content you have created or developed
Your interests: blogging allows you to express yourself, your thoughts, and your unique personality to create an online identity and presence
Examples
Blogs for discussion/reflection:
5 Questions to Ask Yourself
5 Steps to Getting Started
Resources For Getting Started
Resources & Support
If you are blogging for a class or project, the place to start with questions is with your Instructor or project lead.