Documentation:Research Commons/FIRE Talks/2013-2014/Creativity and Innovations
FIREtalk Information
Creativity and Innovation
The Research Commons invites grad students from every discipline to join us for our next FIREtalk, Creativity and Innovation.
Where do creative and novel ideas come from? Can tools or techniques stimulate creativity and innovation? Are creative processes the same across disciplines? Submit to present and share your approach towards creativity and innovation.
When: Wednesday, January 29, 4-6 pm
Where: Koerner Library, Room 216
Who Should Attend
Graduate students from any UBC department!
Interested but don't want to present? Attend as an audience member and join the discussion after the presentations! To register as audience click here.
For more information contact research.commons@ubc.ca
Presentations
Seeds of creativity: perspectives from neuroscience - Sun Nee
Crazitivity: exploring the boundaries between creativity and mental illness - Naila Kuhlmann
Harnessing your creativity - Nova Pon
Boxes, boundaries, and blowups: what metaphors tell us about creativity - Adrian McKerracher
Science and art: two sides of the same coin - Hussein Janmohamed
Creative constellations: connecting the dots of innovation - Jacqueline Davis
FIREimprov - Jennifer Abel
FIREtalk Resources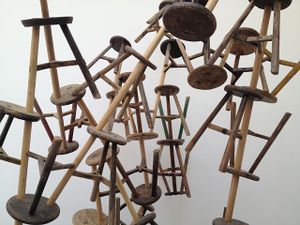 Recommended by Presenters
Coming soon!
Also of interest . . .
Articles
Is Noise Always Bad? Exploring the Effects of Ambient Noise on Creative Cognition. Journal of Consumer Research, Vol. 39, No. 4 (December 2012), pp. 784-799.
Straight from the makerbot: architects experiment with 3-D printing and push the boundaries of avant-garde cooking. M. Currey. Metropolis, 2013. See also http://makerfaire.com/
Burning man at Google: a cultural infrastructure for new media production. F. Turner. New Media Society, 2009.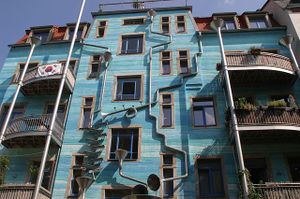 How an artist-scientist conjurer thinks, works and lives. A. Khaminwa. International review of African American Art, 2011.
Inspired by distraction: mind wandering facilitates creative incubation. B. Baird. Psychological Science, 2012.
The role of social factors in the creative process. A. Pera. Contemporary Readings in Law & Social Justice, 2013.
Books
Encyclopedia of Creativity, Invention, Innovation and Entrepreneurship E. G. Carayannis. Springer, 2013.
Creativity: Theories and themes : Research, development, and practice M.A. Runco. Springer, 2007.
Explaining Creativity : The Science of Human Innovation. R.K Sawyer. Oxford University Press, 2011.
Exploring creativity: Evaluative practices in innovation, design and the arts B. Moeran and B.Christensen. Cambridge University Press, 2013.
Videos
Bobby McFerrin Demonstrates the Power of the Pentatonic Scale. Retrieved from http://www.youtube.com/watch?v=ne6tB2KiZuk, January 30, 2014.
Breaking the Wall Between Earth and Sky: How Art Challenges Gravity and Light in Our Habitat. Films On Demand. Films Media Group, 2012.
Creativity: When and How the Idea Comes. Artist Gerald Scheck, inventor Harold Black, director John Huston reflect on the moment of creative inspiration. Films On Demand. Films Media Group, 2012.
The Machine that Made UsNew York, NY: Filmakers Library, 2008.
@UBC
Projects
App
Theses
An alternative paradigm for conservation education: innovations in the public presentation of killer whales at the Vancouver Aquarium. Elin P. Kelsey. M.A., Education, 1994.
Different modes of thought during the creative process. Melissa Marie Ellamil. M.A., Psychology, 2010.
Essays on knowledge spillovers Jie Cai. PhD, Economics, 2010.
And many more at cIRcle, UBC's Institutional Repository.