Documentation:Open Case Studies/FRST522/Wildfire Mitigation Services in the Tsilquot'in Territory - Exploring Decentralized Fire Governance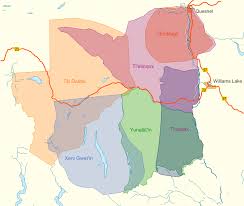 In 2017 and 2018, British Columbia (BC) endured a series of wildfires that were larger than those of previous years, and which affected the Tsilquot'in traditional territory in particular, which includes the Yunesit'in and Xeni Gwet'in First Nations. These nations work with Gathering Voices Society (GVS), an indigenous-led charity, to address this problem. GVS was founded in 2013 by William Nikolakis, a lawyer and lecturer at the University of British Columbia, and works with communities to solve livelihood and sustainability issues by supporting economic, ecological, social, and cultural values. Currently, the organization is implementing controlled burns in the spring and fall to reduce forest fuels like twigs, branches, and leaves so there will be less large wildfires. Prescribed fires are beneficial to the ecosystem as it increases biodiversity, soil nutrients, and make forests more resilient to wildfires. GVS combined traditional knowledge systems with market tools to find a balance between conservation and developmental initiatives using creative and local solutions. This proactive fire management program integrates Indigenous science with Western knowledge to reclaim self-governance through land management practices (Gathering Voices Society, 2019; Gottesfeld, 1994).
The recent wildfires that struck the Yunesit'in and Xeni Gwet'in First Nations were the most damaging in recorded BC history and wrecked significant infrastructure and ecosystems. The provincial government recommended empowering First Nations to use proactive measures to address this pervasive threat (Abbott & Chapman, 2018). This benefits Indigenous communities who are generally located in more isolated areas, thus more prone to wildfires. Controlled fires have the ability to empower these communities with resources to carry out evacuations and firefighting (Gathering Voices Society, 2019; Gottesfeld, 1994).
Fire is a normal part of a healthy ecosystem in BC and much of the province was shaped by Indigenous burning. Fire suppression practices currently used around Canada are short-sighted and do not acknowledge the influence of Indigenous fire management that shaped much of the province. Strategic burns were banned in Canada after colonization but continued to be used by Indigenous People in other places such as Australia, Brazil and Botswana.
As a result of BC's prescriptive policies that proscribed Indigenous fire management practices, forest fuel buildup is currently high. This combined with increased summer temperatures puts Canadian forests at high risk for intense wildfires. In Australia, Indigenous rangers are supported by public and private funding and use wildfire to enrich biodiversity, livelihood, and their cultural values (Gathering Voices Society, 2019; Christianson, 2015). This generates profits for Indigenous communities by offering various forms of employment. GVS intends to present a similar opportunity for the ecosystem and Indigenous communities in the Tsilquot'in territory (Gathering Voices Society, 2019).
GVS supports economic, cultural, and social initiatives in Indigenous communities by providing funds, resources, and education to assist with prescribed fire management in the Tsilquot'in territory. It is a response to the call from BC provincial government, researchers, and local communities to institute proactive measures that mitigate wildfires and can lead to long-term, sustainable outcomes (Verhaeghe, Feltes, & Stacey, 2019).
Terra Nullius and Pre-European Settlement
Throughout history, European colonizers arrived on foreign shores and claimed lands to be vacant under the doctrine of Terra Nullius (Miller et al. 2010; Robertson, 2005; Williams, 1992) . The existing inhabitants were subject to regimes that seized Indigenous land and destabilized their economic and political systems (Borrows, 2015). European colonization was primarily propelled by the doctrine of discovery, a set of beliefs in which Christian explorers could claim lands for their monarchs. The doctrine of discovery emerged from a series of Papal Bulls, orders from the Pope, originating in the 1400s. This doctrine was incorrectly based on presumed racial superiority of European Christians who then used this mentality to justify occupying Indigenous land and subjugating their peoples (Nations, 2018).
Upon colonization, the Crown claimed all land in Canada [no, this is an incorrect statement; the norm was to acquire land through treaties].  In 2014, a famous case between the Tsilhquot'in Nation v British Columbia reached a unanimous 8-0 vote in favor of recognizing the expansive Aboriginal title to their traditional territory. The Supreme Court of Canada realized that the doctrine of discovery "does not make sense, because it does not make sense to speak of a burden on the underlying title before that title existed, aboriginal title crystallized at the time sovereignty was asserted" (Borrows, 2015).  In the outcome of this case, Canadian law undertook an important step to mend its relationship with the Tsilhquot'in Nation. It also acknowledged Canada's pre-existing legal systems which is important because some of those customs can trickle into modern-day rights through the doctrine of continuity, the belief that European colonizers did not intend to extinguish all customary laws, just those that were incompatible with the Crown's asserted sovereignty (Nations, 2018).
Reconciliation between Indigenous Peoples and the Crown is a long road. In January 2018, the Assembly of First Nations met to discuss the discovery doctrine, its deep-rooted influence, and its dismantling. People continue to encourage policy leaders to reinterpret Canadian law in a way that is consistent with the United Nations Declaration on the Rights of Indigenous Peoples and reevaluate outstanding issues surrounding natural land management. The members also encourage the importance of working non-adversarially with the crown to engage a resolution for land rights that recognizes customary laws (Nations, 2018).
Canada's continued interest in sustainability is seen in local people's ability to influence land-use decisions. GVS's community forest operation reminds me of the War of the Woods in Clayoquot Sound, Vancouver Island. Similar to the the Yunesit'in and Xeni Gwet'in, the Nuu-chah-nulth land was under the control of the provincial government and the First Nation people had different intentions on how to manage their land. It took twenty years and was resolved when a balanced stakeholder system was established to dismantle barriers and to re-engage all stakeholders who had vested interest in the land. They were able to turn an unfortunate gridlock into an opening where ideas could flow and commercial profitability and environmental sustainability could co-exist. One of the outcomes was Isaak, a First Nations logging company that was established to maximize forest benefits in line with Nuu-Chah-Nulth principles. Social, communal, and indigenous ties are inextricably linked and community forestry holds impressive potential to encourage creative thinking to benefit land-use.  
Burning for Vegetation Management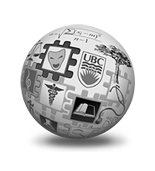 Setting intentional fires is a common form of vegetation manipulation in many parts of the world, including Canada. Wildfires are used to control the bush and encourage high nutrient deposits, they were abolished in BC, Canada by the British Columbia Forest Service in the 1930's and 1940's. Indigenous fire practices were stopped so others could protect property values, including timber and buildings (Gathering Voices Society, 2019). Excess forest fuels are dangerous because they act as a "ladder" that enables the flames to climb trees and spread rapidly (McKelvey, 1996). Understory brush treatments are effective to deter intense burns, as well as the removal of timber (Menning & Stephens, 2007). Using strategic burns to clear the forest floor will stop flames from spreading quickly. There is a significant decrease in carbon storage during this process but as excess fuels are eliminated they are returned as nutrients to the soil which benefits plants to sequester more carbon in the long run. Also, trees store most carbon in the overstorey layer which remains untouched during prescribed burns. Prescribed fire practices can continue to sequester carbon while mitigating wildfire risks through the removal of understory vegetation. Persistent ecological degradation of ecosystems makes environments and its dependents vulnerable to climate change effects.  Livelihood, water, and food security are put at risk when ecosystems are undervalued (Menning & Stephens, 2007).
Strategic burns assisted the development of many foods common in Native diets, including berries. The medical community informed the public on the dangers of smoke inhalation which contributed to abolishing prescribed burns. However, outlawing this traditional land management practice also compromised Indigenous food security and livelihood (Gottesfeld, 1994).
Continuing with the berry example, the patch renewal was of paramount importance due to the large harvesting efforts at the end of summer for winter provisioning. Small berries have low calorie value and prescribed burns stimulate more productive and predictable harvests. Burning was essential to ensure Indigenous communities could survive through the Winter. When these practices were abolished, British Columbia Forest Services used massive education and propaganda campaign to indoctrinate Indigenous People to not set intentional fires for vegetation management. The government offered rewards for any information on incendiary fires to make the law more effective and made offenders subject to criminal prosecution. BC Forest Services also circulated a false rumor there was no money to pay Indigenous firefighters, as an additional way to stop this method of traditional land management (Gottesfeld, 1994). The following are quotes from non-Indigenous fire fighters
"The Indians are very hard up... but our propaganda suggesting that no men will be put on fire payrolls appears to have put a stop to the usual large number of fires in Siawash country. (Anonymous, 1933, p. 3)."
"Recently visible signs of restiveness has been apparent among the Red men, presumably due to the gradual infiltration of knowledge that the White men are not only paid for fighting fire, but receive their board in addition. (Anonymous, 1939,p 4)"
As fire frequency changed over time, lower elevation areas that were clearcut for logging or agriculture masked the environmental change due to modern subsistence activities (Johnson & Heathcott, 1990). Examples of this include smaller berries and the loss of its economic uses for Indigenous Peoples, and logging disturbances from road access points. These unfortunate occurrences are reminders to acknowledge Indigenous land practices since they benefit land and livelihood (Borrows, 2015).  Beneficial ecological outcomes of prescribed burns include higher levels of biodiversity, community health and well-being, including job opportunities. Community well being and wildfire mitigation links are also apparent in similar programs in the United States and Australia, proving that these practices have generated sustainable livelihoods elsewhere (Gathering Voices Society, Burgess et al. 2009). Similar to other regions of the world, colonization marginalized Indigenous fire stewardship but current efforts utilize the knowledge to reduce greenhouse gas emissions and increase sustainable resource management. An example of this is the FireSticks Alliance Indigenous Corporation that works with Indigenous fire experts to restore the cultural practice (Christianson & Ice, 2019).
Role of Gathering Voices Society (GVS)
After four years of planning a communication, GVS led the first fire management project from April to May in 2019. The goals of the project were decided based on community needs and were to build cultural connection and well-being, restore land health, and respect tradition. The organization held a series of workshops that involved a number of different stakeholders including the two First Nations, First Nations Emergency Services Society, BC Ministry of Forests, Lands, Natural Resource Operations and Rural Development, Emergency Management BC, BC Wildfire Service, University of British Columbia faculty, professional foresters, and Indigenous fire experts. These workshops strengthen networks and allow for engagement in ways other than top-down (Gathering Voices Society, 2019). Indigenous People can reflect upon international principles protected by international human rights standards like the Convention on Biological Diversity and the International Labour Organization Convention 169, Free, Prior, Informed, Consent (FPIC), and the United Nations Declaration on the Rights of Indigenous Peoples (UNDRIP) as powerful tools that recognize Indigenous Peoples' rights to bring about a theory of change in wildfire management (Food and Agriculture Organization of the United Nations, 2016). These can be used to engage the British Columbia provincial government to level the playing field so bottom-up policies can be incorporated into provincial policy.
Gathering Voices Society works to secure fire management techniques in the Tsilquot'in territory with other organizations, universities, the BC provincial government, BC Wildfire Service, and NGOs including The First Nations Emergency Services in BC and The Rockies Institute in Alberta. As interested stakeholders, these institutions lack communication between fire agencies and evacuations with First Nations. Considering natural disasters are worsening and First Nations are often in remote locations, self-governance would empower decision makers to react appropriately to wildfire threats. Fire suppression is a short-sighted legacy and ineffective in solving wildfires long-term, especially as fuel build up continues to grow due to previous fire suppression policies (Johnson & Heathcott, 1990). Proactive fire programs present a holistic approach to natural resource management. This initiative furthers community development by assisting First Nations to build structures for self-governance. This organization has four stages to implement a carbon credit system; currently they are between stages two and three, having discovered the project is a success. however lacking funds for sustenance to move onto the fourth step which is to scale the project up. There is a demand for the expansion of this process as Indigenous communities throughout Canada and the world could use it to reclaim self-governance through fire management (Gathering Voices Society, 2019).
In Supporting Small and Medium Forest Enterprises by Macqueen et al., researchers identify a number of tools facilitators can engage to assist their enterprise. The authors of this book recognize sustainable forest enterprises as the only alternative to avoid deforestation and high poverty due to agriculture conversion. As demands for forest products increase, local communities will feel more pressure to secure resource rights and increase profitability. This is difficult to manage, and there are big constraints due to isolation and fewer development opportunities that could upgrade their success. Facilitators serve a unique role to bridge this gap. GVS is a facilitator in the ongoing conversation in self-governance for Indigenous communities and I will use several modules from this book to complement the organization's success and advise on areas to improve.
Module Two discusses how to help enterprises by identifying agencies that can assist. This includes organizing a steering committee to seek other institutions that could benefit their enterprise. The organization employs people who are trained to look for institutions that would be interested in supporting their mission (Macqueen et al., 2012). GVS does a phenomenal job of this and was successful in obtaining funding from multiple sources including the Vancouver Foundation, Lush and Natural Resources Canada, and the McConnell Social Innovation Fund. On the ground, the organization worked closely with the two First Nation chiefs and the five trainees who will become managers by 2021. This steering committee is better able to disseminate information and remain flexible so solutions can generate quickly. GVS's mission as an Indigenous-led charity to benefit economic, social, and cultural well-being works closely with a Chief in the Yunesit'in and Xeni Gwet'in community who each have five trainees to run the program. The mission, potential donor fits, and maintenance of flexibility will aid GVS's long term goals. There is a lot of support for this program as well as challenges to its operationalizing, especially when bringing to a bigger scale due to its need for more funding. By 2021 they aim to have performed bi-annual prescribed burns and one community workshop each year directly after a burn in the Spring or Fall. Each community will have a team of ten Community Fire Managers, currently training (Gathering Voices Society, 2019).
Macqueen et al. also suggest setting up an evaluation process to measure the success of the organization's support. This would require internal and external agencies to view different perspectives in GVS's processes (Macqueen et al, 2012). Currently, GVS uses a number of evaluation and feedback tools including, but not limited to, interviews and cross-cultural exchanges to build networks and share knowledge. This generates useful feedback GVS uses to see if their actions align with community goals. Researchers from GVS and the UBC Faculty of Forestry use the interviews with community members to implement a theory of change in addressing how wildfires are managed (Gathering Voices Society). Extensive evaluations can be costly but also used to show donors their money was well spent. Inexpensive assessment methods may work for an internal reflection on the organization, but a more costly evaluation could prove the positive outcomes of strategic burns to mitigate wildfires of the enterprise to donors and the wider community (Macqueen et al, 2012). GVS works from a bottom-up perspective so multiple stakeholders can have their voices heard (Gathering Voices Society, 2019). Establishing baseline indicators with the community and donors are a part of GVS's process and I suggest employing an external verifier to assess their data in the future. Macqueen also suggests that rating indicators should be clearly identified with the community and internal process monitoring should ideally reflect adaptive systems that allow multiple influences to be sources instead of simple cause and effect models. Throughout the evaluation process, GVS can clarify their vision to create opportunities for people from different perspectives to offer their voice. Transparency is integral for the long-term success of this program so that communities are resilient to natural disasters. I believe GVS is successful in offering transparent assistance and is flexible to change. In the future, GVS could use thorough evaluations to strengthen internal community relationships and external relationships with donors whose support is crucial to maintaining this program.
GVS strengthens community resilience by facilitating support which includes peer-peer learning alliances, another tool identified by Macqueen et al.. This is an effective way to facilitate organizations because it has been proven to spread learning more quickly. Limited governmental support of Indigenous territories and isolation from large economies are barriers that limit funding for learning opportunities (Gottesfeld, 1994; Gathering Voices Society, 2019). The objectives of GVS resonate with the affected Indigenous communities because they address the funding gap and work to strengthen a resilient and sustainable environment and economy. The organization shares the knowledge it acquires through a toolkit accessible through social media or on the First Nations Ecosystem Management Network (fneco.net), a platform organized by GVS (Gathering Voices Society, 2019). With this platform GVS can spread the valuable information it helped generate with other communities nation-wide while attracting more funding from donors.  
As funding is such a large issue, tailoring grant proposals and meeting with potential donors in person are identified as successful fundraising techniques to engage support by Macqueen et al., both methods are employed by the Indigenous-led charity. GVS uses themed events to navigate successful learning by drawing together people who share various approaches to challenges. This is through the community workshop that happens after the burn where community members can work in brainstorming sessions and present with teams to generate more creative and efficient ideas (Gathering Voices Society, 2019). These ideas are presented to a smaller committee, Macqueen et al. suggests that it should rotate so multiple perspectives can be heard. From there, GVS uses the collected knowledge to attract new members, including government institutions, researchers, and international attention. GVS's founder, William Nikolakis, is the initial point of contact for the organization who develops new ideas with the two First Nations in central BC and other corresponding bodies. As donors and investors engage with the organization, the capacity to respond intelligently to different approaches signify an important component of engaging support.
Lastly, GVS uses a number of effective communication strategies that Macqueen et al. researchers encourage to map support services and attain funding and resources; firstly, identify the problem the service provider needs to address. This is the ongoing wildfires and destruction of Yunesit'in and Xeni Gwet'in land and infrastructure. GVS identified this problem and after years of research and communication employed a pilot project with an Indigenous fire expert from Australia (A video of the first prescribed burn can be found at this link: https://vimeo.com/376273275/002c7e392a) . The fire expert taught the community successful fire burning techniques (Gathering Voices Society, 2019). The goal is that GVS will grow, upgrade, and be able to be scaled up over time. Throughout this process GVS maintains multiple channels of communication as it operates under a polycentric design, uses of clear language, and appropriate communication modes dependent on the audience to strengthen its information (i.e. reaching out to an international organization vs. an individual). The success of GVS is assessed on the degree to which the affected communities become more sustainable. This will be accomplished through their final step. By 2021, GVS plans to implement the sale of carbon credits as funding for this program. The pilot fire program had immediate positive results; the community was more safe from fires and animals could graze without the bush blocking their food. The long-term effects of prescribed burning has the ability to increase environmental and economic resilience and strengthen cultural values. The funding for this proposal will likely come from a combination of public and private sources. Since this program would deter wild summer wildfires which emit significant amounts of greenhouse gas into the atmosphere, these two communities should be compensated for the damage they helped avoid. GVS will explore developing this framework as their final step (Gathering Voices Society, 2019).
GVS and United Nations SDG's
Environmental stewardship programs have the ability to help high-priority environmental and livelihood issues. GVS works with the Tsilquot'in nation to address a number of goals also outlined by the UN's SDG's to mitigate these threats. Promoting environmental resilience and Indigenous livelihood will help alleviate communities from poverty by establishing sustainable-long term jobs. Historically, fire stewardship practices were most common around permanent villages, seasonal camps, or trails so people could access other managed products like baskets and wildlife. These areas maintained by fire management are important for people to access jobs and attain economic growth. The intergenerational teachings of fire-knowledge span thousands of years, across many cultures and are part of a quality education. Elders and fire keepers in specific nations are highly knowledgeable on fuel conditions, weather circumstances, fire behavior, and the intended land-based activities, such as berry picking or hunting. Some Indigenous youth are critical of controlled fires due to regular contact with state natural resource management officials and environmental organizations that are opposed to its use (Christianson & Lake, 2019). GVS will assist the stewardship of a quality education through the community workshops to ensure future generations are aware of the positive effects of fire.
UN SDG's promote sustainable consumption and production patterns which requires local efforts to step up (Sustainable Development Goals, 2015).  In a publication by Ice & Christianson (2019) they ask for a movement from fire-adapted communities to fire-dependent cultures, referencing historical Indigenous fire practices that reduced risk while meeting cultural objectives. Indigenous burning would have a ricochet effect on consumption and production patterns because they create landscape mosaics that support habitat biodiversity and would lead to more holistic relationship between the land, animals, and community members. Those who live in close proximity to fire threats need to be equipped with proper management tools. However, as vegetation adapts to fire management it will create a heterogeneous landscape mosaic that curtails the threat, as well as impact, of non-intentional wildfires (Mistry et al. 2016).
Conclusion
The need for decentralized fire-governance is apparent as wildfires continue to affect Indigenous Peoples who are banned from using preemptive measures learned from past generations. There are a number of ways Gathering Voices Society, and other organizations, can continue to keep in mind to assist the successful management of community-pool resources- the forest. I suggest adhering to the eight principles Elinor Ostrom identified for managing the commons in 1990. These influenced my own perception on strengthening institutions and I believe they already exist in GVS's strategy. To manage forests for fire management there needs to be clearly defined boundaries on who can and cannot manage the land, regarding knowledge of local conditions, and ensuring affected stakeholders can have a say in the management. Subsidiarity as an organizing principle would significantly strengthen group management of the forest and wildfire mitigation. There needs to be monitoring of the forest conditions and the community as well as appropriate sanctions for those who do not follow collectively agreed-upon rules. If someone did happen to mismanage the prescribed burning, conflict-resolution tools need to be accessible at low-cost to encourage resolutions, I am not sure if GVS is involved in this step. And lastly, sovereignty of the institution needs to exist so nested enterprises engaged at multiple layers can monitor GVS's success and create a system of checks-and-balances (Ostrom, 1990).
Canada should sign the International Labor Organization conventions 107 and 169 to improve indigenous livelihood and right to self determination. This would significantly assist GVS, Yunesit'in and Xeni Gwet'in First Nations, and other corresponding bodies to properly manage the wildfire mitigation services in central BC. This process is a proven success and needs more funding to scale it to a bigger level and assist First Nations throughout Canada.
References
Abbott, G., & Chapman, M. (2018). Addressing the new normal: 21st century disaster management in British Columbia. A report and findings of the BC flood and wildfire review: an independent review examining the 2017 flood and wildfire seasons; 2013, 1-138.
Borrows, J. (2015). The Durability of Terra Nullius: Tsilhqot'in nation v. British Columbia. UBCL Rev., 48, 701.
Burgess, C. P., Johnston, F. H., Berry, H. L., McDonnell, J., Yibarbuk, D., Gunabarra, C., & Bailie, R. S. (2009). Healthy country, healthy people: the relationship between Indigenous health status and "caring for country." Medical Journal Of Australia, 190(10), 567-572.
Christianson, A. (2015). Social Science Research on Indigenous Wildfire Management in the 21st Century and Future Research Needs. International Journal of Wildland Fire, 24(2), 190-200.
Food and Agriculture Organization of the United Nations, Hunger, A. A., Aid, A., International Federation of Red Cross and Red Crescent Societies, World Vision International, & Agencia Española de Cooperación Internacional. (2016). Free Prior and Informed Consent: An Indigenous Peoples' Right and a Good Practice for Local Communities: Manual for Project Practitioners. Food and Agriculture Organization of the United Nations, 1-52.
Gottesfeld, L. M. J. (1994). Aboriginal Burning for Vegetation Management in Northwest British Columbia. Human Ecology, 22(2), 171-188.
Johnson, E. A., Fryer, G. I., & Heathcott, M. J. (1990). The Influence of Man and Climate on Frequency of Fire in the Interior Wet Belt Forest, British Columbia. The Journal of Ecology, 403-412.
Lake, F. K., & Christianson, A. C. (2019). Indigenous fire stewardship, 3-8.
Macqueen, D., Baral, S., Chakrabarti, L., Dangal, S., du Plessis, P., Griffith, A., & Vermeulen, S. (2012). Supporting Small Forest Enterprises–A Facilitator's Toolkit. Pocket guidance not rocket science, 22-40.
McKelvey, K.S.; Skinner, C.N.; Chang, C.; Erman, D.C.; Husari, S.J.; Parsons, D.J.; van Wagtendonk, J.W.; Weatherspoon, C.P. (1996). "An Overview of Fire in the Sierra Nevada". Sierra Nevada Ecosystem Project, Final Report to Congress, Vol. II, Assessments and Scientific Basis for Management Options. 2: 1033–1040.
McKelvey, K.S.; Skinner, C.N.; Chang, C.; Erman, D.C.; Husari, S.J.; Parsons, D.J.; van Wagtendonk, J.W.; Weatherspoon, C.P. (1996). "An Overview of Fire in the Sierra Nevada". Sierra Nevada Ecosystem Project, Final Report to Congress, Vol. II, Assessments and Scientific Basis for Management Options. 2: 1033–1040.
Miller, R. J., Ruru, J., Behrendt, L., & Lindberg, T. (2010). Discovering indigenous lands: The doctrine of discovery in the English colonies. Oxford University Press, 30-45.
Mistry, J., Bilbao, B. A., & Berardi, A. (2016). Community owned solutions for fire management in tropical ecosystems: case studies from Indigenous communities of South America. Philosophical Transactions of the Royal Society B: Biological Sciences, 371(1696), 20150174.
Nikolakis, W., Akter, S., & Nelson, H. (2016). The Effect of Communication on Individual Preferences for Common Property Resources: A Case Study of Two Canadian First Nations. Land Use Policy, 58, 70-82.
Ostrom, E. (1990). Analyzing Long-Enduring, Self-Organized and Self-Governed CPRs. Governing the Commons: The Evolution of Institutions For Collective Action. Cambridge University Press, Cambridge, UK. http://dx. doi. org/10.1017/CBO9780511807763, 5, 58-102.
Redvers, J. M. (2016). Land-Based Practice For Indigenous Health And Wellness In Yukon, Nunavut, And The Northwest Territories (Doctoral dissertation, University of Calgary), 50-68.
Robertson, L. G. (2005). Conquest By law: How the Discovery of America Dispossessed Indigenous Peoples of Their Lands. Oxford University Press, 15-26.
St-Laurent, G. P., Hagerman, S., & Hoberg, G. (2017). Barriers to the Development of Forest Carbon Offsetting: Insights from British Columbia, Canada. Journal Of Environmental Management, 203, 208-217
Turner, N. J., Deur, D., & Mellott, C. R. (2011). "Up On the Mountain": Ethnobotanical Importance of Montane Sites In Pacific Coastal North America. Journal of Ethnobiology, 31(1), 4-44.
Verhaeghe, Stacey, & Feltes. (2019). Nagwedizk'an Gwanes Gangu Ganexwilagh. The Fire Awakened Us, Tsilquot'in Report 2017 Wildfires, 30–55.
Williams Jr, R. A. (1992). The American Indian in Western Legal Thought: The Discourses of Conquest. Oxford University Press, 20-42.