Course:LIBR559M/Social Media Instruction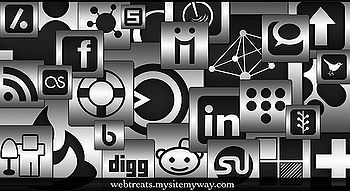 "Social media instruction for public librarians & paraprofessionals" by
Introduction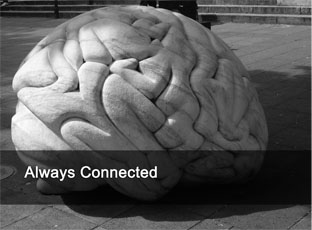 See also LIBR559M Summer 2010
The purpose of this article is to provide a brief framework and overview of how "train the trainer" social media instruction can be applied in a public library setting for library staff to teach each other and to act as advisors to library patrons on social media. An overview of current programs, program development and implementation, and relevant current social media platforms will briefly be explored as related to best practices in social media instruction.
Social media is fast becoming prevalent in our business, school and personal lives as a means to communicate, interact, share media and collaborate on projects. In turn these technological involvements have influenced library services and the expectations of the library patron in an age where digital literacy is of increasing importance. Therefore, increased value has been placed on teaching social media, which facilitates an interactive relationship between the library, its community and digital literacy.
In 2006, Helene Blower of Public Library of Charlotte & Mecklenburg County (PLCMC) developed a precedent setting online staff training program called "23 Things", which was built on Web 2.0 technologies such as wikis, blogs and media sharing platforms. It challenged its staff to learn 23 new things about social media using self-discovery exercises in 23 weeks as relevant to library services. In the spirit of information sharing and collaboration all materials were openly published to allow others access to re-purpose them for their own institutions. PLCMC has maintained a Delicious bookmarking feed on other public and academic libraries that have adapted the program for their own needs. In 2008, a similar program called "TOTS: Tools for Outreach and Teaching" was created at the University of British Columbia for library staff, where various Web 2.0 tools such as Facebook, wikis and SecondLife were part of a "sandbox" workshop series. It encouraged exploration and discussion so that librarians would be prepared to act as advisors as well as one-on-one and group instructors. A wiki page was used for each section and accompanying support documents were uploaded for re-purposing. In short, these "train the trainer" programs set the next steps in motion for library staff to design relevant community-based courses and to become expert instructors of social media.
Course Design and Development
Needs assessment analysis
Needs assessment analyses are conducted to identify the training needs of staff as well as library patrons. This process involves collecting data by use of focus groups and surveys, and the analysis of the collected data (Caffarella 2002). These techniques identify knowledge gaps for staff training as well as to identify what types of information topics would be of interest to patrons. Rosemary S. Caffarella (2002) identifies several key reasons to conduct a needs assessment:
Justify the program to get buy-in from management
Get more detailed information about the teaching and learning stakeholders
Obtain information about what the knowledge deficiencies or current learning interest trends are with specific communities
When more information and analysis is needed about the training needs and workshop ideas
Sample Social Media Programs for Specific Public Library Communities
Potential programs designed and tailored by social media trained library staff for public library demographics could include:
Course Planning Best Practices
Social media tools are about creating online community, so it's important to work with the class and to build relationships with these students. When teaching social media it's not enough to simply outline the functions and define the terms. It's also about teaching information literacy concepts and helping students to cultivate an online presence and voice online.
Best Practices:
Make the classroom environment interactive and hands-on
Promote information sharing, creativity , content creation and collaboration
Create lesson plans that are authentic and allow people to learn at their own comfort level
Balance instruction with practice time
Encourage participation in the social exchange of ideas, both online and in-person.
Marketing & announcement delivery methods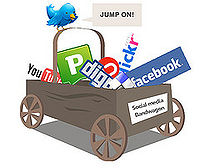 Marketing social media courses should use both traditional and social media channels to reach the relevant target communities. Advertise specific courses with both posters in the library, and mention on the library homepage, Twitter feed, Blog sites, Facebook page, etc. Reaching out to target groups with edgy tag lines addressing their knowledge gaps/interests. Even if the course content varies, having a social media class at a specific time and date each month to help users remember when classes are, and therefore improve attendance.
Challenges
Some challenges in developing and implementing social media instruction training and designing programs may include:
Obtaining library administration buy-in
Staffing
Staff training opportunities
Budgetary constraints
Having adequate equipment, computers and space
Patron accessibility
Content creation and community conversation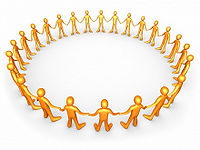 The internet supports an exchange of ideas and information, serving as a gathering place for community without geographical restraints. Such tools as Blogger, tumblr, and WordPress have simplified the process of sharing interests and networking, giving the ability to publish content as a means of communicating. The result is a new type of community where anyone can make contributions to their conversations of choice. Additionally, Twitter offers a forum for abbreviated participation and exchange, allowing for rapid dissemination of ideas, resources, and more. Lists organized by topic can be implemented for more focused tracking and discourse.
TRAINING TIP: Create a Twitter account and find ten or more users to follow based on one or two particular interests.
Social networks
Online social networking sites such as Facebook and LinkedIn enable users to connect and communicate with other registered members of the website. Facebook, which can be used for personal, professional or hybrid purposes, has grown its registered membership to over 400 Million users since launching in 2004. LinkedIn enables its users to identify and maintain professional contacts and to promote career advancement via social networking. Common Craft, a website devoted to simplified 'pen and paper' explanatory videos created this short video to illustrate social networking.
TRAINING TIP: Create a Facebook group specifically for the members of the training group to help new users locate each other online, and to practice Facebook communication before inviting or connecting with existing users.
Media sharing
Media sharing websites such as Flickr and Picasa allow users to upload, store and share their images with the viewing public, much like an online art gallery. Images can be grouped together into galleries, commented on, tagged, and even placed under creative commons licensing, allowing others to use the images. Youtube allows users to upload video content. Nearly anything, from home movies to professionally produced film trailers, can be found on youtube. Many youtube videos have helped launch new celebrities into stardom, new phrases into everyday usage and has revolutionized the 'viral' speed of video communication.
TRAINING TIP: Create a Youtube account before you start browsing. After logging in, users can save their favorite videos for future reference, avoiding the frustration of relocating previously viewed videos.
Collaborative tools
Just as a researcher might seek a co-author to complete an article, collaborative documentation allows geographically disparate users to co-author web documents. The power of Wikipediais evident through its size. Millions of Wikipedia articles have been published, and new articles emerge daily on new or previously undiscovered topics. Anyone is allowed to create or edit an article in this entirely user-based encyclopedia. Other collaborative tools such as GoogleDocs, however, choose to limit participation only to those invited for collaboration. This more private collaboration is well-suited for business or scholarly communication, where confidential or unpublishable information is expressed.
TRAINING TIP: Have students, in small groups, write a brief paragraph in 'real time' with Googledocs. Participants should not speak to each other verbally, but should instead communicate entirely through their document.
Organizational tools
With countless resources and interactions available for access in the digital universe, aggregating tools can be a great time-saver and a way to narrow one's selections. RSS is one popular tool that streamlines the process of staying tuned to preferred websites. RSS is a built-in feature of Google's customizable homepage, among other service platforms.
TRAINING TIP: Sign up for Bloglines and test it by adding feeds (go to "My Feeds" on the top left). Try using iGoogle (set up a Gmail or Google account to do this if you don't already have one) and practice adding content.
Conclusion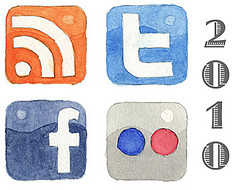 While slow to catch on, Social Media Instruction in libraries has potential to become priority programming in the near future as users look for ways to improve upon skills they use daily. The public library has always been a central source of information literacy instruction, so the move to digital literacy is both logical and appropriate.
External Links - Social Media Platforms
External Links: Libraries with Social Media Classes:
[3]/ West Vancouver Public: Occasional social networking class]
External Links: Corporate Social Media Instruction:
External Links: Other Resources
References
23 Things - Home. [Wiki] Available from: <http://23things.wetpaint.com/>.
Baird, D., & Fisher, M. (2005). Neomillenial User Experience Design Strategies: Utilizing Social Networking Media to Support "Always On" Learning Styles. Journal of Educational Technology Systems, 34(1), 5-32. Retrieved from Education Research Complete database. <http://search.ebscohost.com/login.aspx?direct=true&db=ehh&AN=19651273&site=ehost-live>.
Caffarella, Rosemary S. Planning Programs for Adult Learners: a Practical Guide for Educators, Trainers and Staff Developers. 2nd edition. Jossey-Bass: San Francisco, CA; 2002.
Click, Amanda., & Petit, Joan. (2010). Social networking and Web 2.0 in information literacy.The International Information & Library Review, 42 (2), 137-142.
Content Creation, LLC: Writing, editing, and project management. [Website]. Accessed 28 July 2010: <http://www.contentcreation.com/>.
Ginsberg, Deborah. Inspiring Innovation: Planning, Implementing and Evaluating the Web 2.0 Challenge. Law Library Journal. v.101.3; 2009: 355-376. Accessed 25 July 2010. Available from: <http://www.aallnet.org/products/pub_llj_v101n03/2009-19.pdf>.
Fichter, Darlene. (2003). "Why and How to Use Blogs to Promote Your Library's Services." Information Today, Inc., 17(6). [Website] Accessed 28 July 2010: <http://www.infotoday.com/mls/nov03/fichter.shtml>
Hong Kong University of Science and Technology. Learning 2.0 @ HKUST. [Blog]. Accessed 25 July 2010. Available from: <http://hkustlib2.blogspot.com/>.
JISC: Joint Information Systems Committee <http://www.jisc.ac.uk/>.
LeFever, Lee and Sachi. Common Craft. [Website]. Accessed 27 July 2010: <http://www.commoncraft.com/>.
Leslie, Scott. 2003. "Matrix of some uses of blogs in education." EdTechPost. [Website]. Accessed 28 July 2010: <http://www.edtechpost.ca/wordpress/2003/10/09/matrix-of-some-uses-of-blogs-in-education/>
Manness, Jack M. (2006). Library 2.0 Theory: Web 2.0 and Its Implications for Libraries. Webology, 3(2). Available from: <http://webology.ir/2006/v3n2/a25.html>.
Mashable. (2010). The Twitter Guide Book. Available from: <http://mashable.com/guidebook/twitter/>.
Mashable. (2010). The Facebook Guide Book. Available from: <http://mashable.com/guidebook/facebook/>.
PLCMC. Learning 2.0: Expanding Minds, Empowering Individuals, Enriching the Community. Available from: <http://plcmcl2-about.blogspot.com/>.
Social Media Library - Training <http://www.socialmedialibrary.co.uk/index.php/SML-Pages/Training.html>.
Stamatiou, Paul. (2005). "HOW TO: Getting Started with RSS." Paul Stamatiou Tech News/Reviews/Guides. [Website] Accessed 27 July 2010: <http://paulstamatiou.com/how-to-getting-started-with-rss/>.
Training Gap: Every Organization Has One. Do You Know Where Yours is? [Website]. Accessed 28 July 2010. <http://www.trainingap.com/>
University of British Columbia. TOTS: Tools for Teaching and Outreach Series. [Wiki]. Accessed 27 July 2010: <http://tots.pbworks.com/>.