Course:FNEL 382/WOLF
Jump to navigation
Jump to search
[W]ord [O]riented [L]inguistic [F]ramework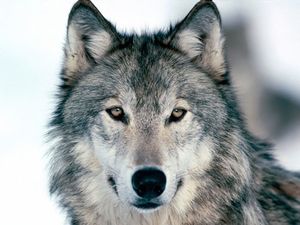 WOLF is a free software created by Professor Dan Harvey of Southern Oregon University[1]. It is a software program designed to aid linguists in the creation of indigenous dictionaries. With a design reminiscent of an Excel document, the WOLF program has capabilities of creating and exporting dictionaries containing up to 100 languages, incorporating sound and other media files, searching and sorting abilities, and importing and exporting files.[2] The software is also compatible with other similar applications, such as FieldWorks and Tool box. [3]
Development
WOLF is an extension of the ACORNS Linguistic project, also created by Dan Harvey. The ACORNS (ACquisition Of Restored Native Speech) Project is inspired by the Native American tribes Southern Oregon and Northern California and intended to aid in language revitalization efforts.[4] The program is named to honour these tribes, whom consider the acorn sacred. The program suite helps language teachers and students to create lesson plans, which can are accessible from both smart phones and computers. The first version of WOLF was released in 2010, and three updated versions have been uploaded since, with the lastest version being uploaded in 2016. [5][6]
Features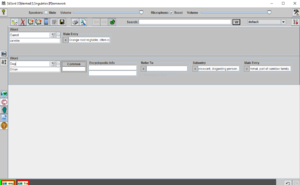 WOLF is is designed to have a feel of an EXCEL spreadsheet, the reasoning being that many linguists already use the program for lexicography purposes[7] and as a result, the program contains rows and cells to enter data. It also incorporates the ISO language codes, as well as GOLD ontology. The program is compatible with Window, OS, and Linux.
A list of features include: [8]
Up to 100 languages in a single dictionary
Multimedia audio, picture, and video attached to words, examples, and definitions
Comprehensive printout of dictionaries using general-purpose user-defined templates
Dictionaries that display on Mobile devices using the ACORNS gallery application
Generation of dictionary-based web-sites using user-defined templates
Unlimited numbers of definitions and examples for a single word
Uses the standardized GOLD ontology and ISO language codes
Entry of phonetic representations
Extensive search and sort capabilities
Import and Export facilities employing XML
Full MDF and SFM Import from FieldWorks ant Toolbox applications
Entry of the dictionary copyright notice and contacts for contributing authors
Ability to record audio that incorporates into the dictionary
Undo and redo facilities to recover from errors
Hard copy printouts
Skills Required for Use
WOLF requires a user to have basic computer literacy, and possibly some familiarity or training with linguistics. It is a program specifically designed to for linguist use and incorporates items such as Phonetic transcription, ISO language codes, and GOLD ontology.[9] However, this is not necessarily needed as the program has an instruction manual, which guides an user through the basics of the software. It can be accessed through the website or as a help tab in the program. [10]
Users
There is not much evidence of widespread use currently. Brock Huddleston has created a Hawaiian dictionary using the program [11] Professor Dan Harvey has also retired this year, and has chosen the Northwest Indian Language Institute (NILI) at the University of to host the ACORNS project, including WOLF.[12]
References