MET
:
Literacy and Connectivity
httpp://en.wikipedia.org/wiki/Literacy Literacy] is defined as "the quality or state of being literate, esp. the ability to read and write" as well as one's knowledge and/or education of a particular field or subject.(Dictionary.com 2011]. For the purpose of this article, literacy may be related to Digital Literacy and literacy as it pertains to one's aptitude for a particular field of knowledge. As noted by the CIA World Factbook "There are no universal definitions and standards of literacy", but the most common literacy standard is the ability to read and write by age 15." (CIA 2011) Other specific literacies will therefore be notes as such.
Connectivity, as it pertains to technology, is "the state of being connected to the internet" or other devices of communication.(Dictionary.com 2011)
This article documents the activity of organisations with the agenda of using a variety of connective devices to improve literacy rates. It will consider technologically and economically developing areas of the world, where improving literacy would be considered a greater challenge, but could, as a category, also consider emerging economies where recent improved access to the internet offers opportunities for enhanced literacy education.
World Economic, Connectivity, and Literacy Rates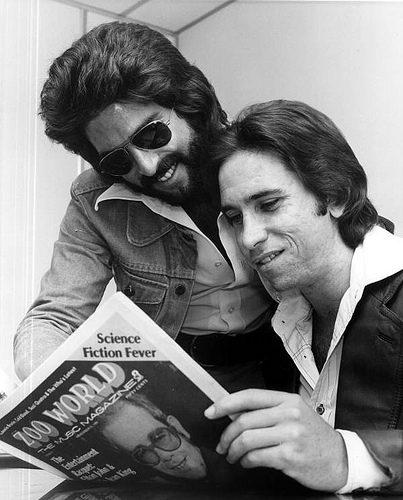 www.upload.wikimedia.org/wikipedia/commons/0/07/World_literacy_map_UNHD_2007_2008.png
As per the comparative list of countries and literacy rates listed in Wikipedia, the following countries' populations are rated as 60% literate or less.(Wikipedia 2011)
Along with these rates are listed the country's respective Domestic Product Rate as per the International Monetary Fund's data from 2010.(Wikipedia 2011) A country's GDP does not reflect details such as local cost of living or distribution of wealth, and due to varied and changing resources, should only be considered an estimation. (Wikipedia 2011). This data is included to show a general estimate of the country's economy, as this would pertain to public resources providing education and technology and/or access to such to its citizens. All amounts are shown in international dollars, which compares the value of a currency within a country to that of USD domestic value.
Burundi(59.3% LR, $410 GPD ); Yemen(58.9% LR, $2,595 GDP), Papua New Guinea(57.8% LR, $2,302 GDP), Nepal(56.5% LR, $1,250 GDP), Mauritania(55.8% LR, $2,099 GDP), Morocco(55.6% LR, $4,773 GDP). Pakistan (54.2% LR, $2,789 GDP), Bangladesh (53.5% LR, $1,565 GDP), Togo (53.2% LR, $847 GDP), Bhutan (52.8% LR, $5,533 GDP), Timor-Leste (50.1% LR, $2,663 GDP), Côte d'Ivoire (48.7% LR, $1,686 GDP), Central African Republic (48.6% LR, $764 GDP), Mozambique (44.4% LR, $982 GDP), The Gambia (42.5% LR, $1,972 GDP), Senegal (41.9% LR, $1,814 GDP), Benin (40.5% LR, $1,453 GDP), Sierra Leone (38.1% LR, $803 GDP), Ethiopia (35.9% LR, $1,018 GDP), Chad (31.8% LR, $ 1,653 GDP), Guinea (29.5% LR, $1,056 GDP), Burkina Faso (28.7% LR, $1,341 GDP), Niger(28.7% LR, $720 GDP), and Mali (26.2% LR, $1,206 GDP).
Lifeline Energy
http://lifelineenergy.org/blog/
Established in 1999 as the Freeplay Foundation, the Lifeline Energy Organization has engineered 3 solar and wind-up communication devices to citizens of impoverished areas of Africa, in the effort to improve and support a variety of literacies. The NGO has initiated dozens of literacy projects in rural areas of Kenya, Rwanda, South Africa, Burundi, Zambia, Tanzania, Malawi, Niger, Lesotho, Mozambique, Uganda, Nigeria and Indonesia.(Lifeline 2010) These devices provide opportunity to receive important information pertaining to health and well being, while their functionality allows opportunity for co-operative education and community growth.(Pearson 2010)
The Lifeplayer is essentially an MP3 player, for use as a radio, voice recorder and player. Powered by the sun or "fail proof" wind-up (Lifeline), which turns both ways to prevent breakage, the device can be loaded with new digital information of local language and cultural significance, and used to access information to a large amount of students. (Lifeline 2010)
The Prime Radio is the improved edition of the Lifeplayer, with the same capabilities, but featuring an improved user interface affording: simple interaction for new users and children, advanced power features, and improved sound quality to accommodate an even larger number of listeners. The device also features an LED lamp to provide reading light to students who may study at night without electricity or fuel lamps. (Lifeline 2010)
Lifelight is a "renewable" light source, featuring an attached solar panel and wind-up technology, as well as an LED bulb lasting thousands of hours (Lifeline 2010)
The Jokko Initiative
http://www.jokkoinitiative.org

The Jokko Initiative is a partnership between UNICEF and West African NGO Tostan, with aims to improve rural community communication and communal decisions and communications in Senegal. Mobile phones are used to allow community representatives to distribute information pertaining to issues such as health care and education. Mobile phones, commonly used in many communities, are considered by the organisation to be a "pedagogical tool" to improve literacy through writing and reading the messages, and improve organisational and leadership skills through increased communication.(Rapid SMS)
The Jokko project has also initiated a side project to support the use of mobile phones, particularly the issue of charging the battery and purchasing credit, through an affordable and mobile solar-powered charging station. This allows residents of rural areas to more easily and affordably keep their mobile devices in function.(Tostan 2011)
PlaNet Finance
This project, focused primarily on financial literacy, is a train-the-trainer program, whose instructors then distribute knowledge to economically challenged citizens in countries including Morocco, Togo, China, Mexico, Brazil, Benin. Instructors receive training in a variety of programs in areas of good internet connectivity from a variety of international institutions, and then personally distribute this knowledge in areas of low or no internet connectivity. The internationally networked curriculum provides updated knowledge for all instructors, whose local citizenship relative to the students allow incorporation of relevant cultural considerations.(PlaNet Finance 2011)
Talking Book
http://www.literacybridge.org/our-mission/
The Talking Book project responds to a lack of communication and connectivity in rural communities of central Africa such as Ghana and Burkina Faso, and inefficiencies of humanitarian efforts which rely on volunteers to distribute information. The small, inexpensive computer device runs on locally accessible batteries without the need for internet connectivity or mobile connectivity; it features voice files using local languages, with scaffolding applications to allow the student to listen at their own pace, research words they do not understand, and record their own additions to the voice files. The device can be updated with dedicated software when possible, and is otherwise meant to be shared amongst members of communities. Vital information includes topics of health, farming, and reading.(Literacy Bridge 2011)
Donkey Mobile Library
http://news.bbc.co.uk/2/hi/africa/7777560.stm
Access to printed books in Ethiopia is limited, largely due to their price (BBC 2009), and to the fact that there are approximately 80 languages, including English, spoken in this country. (SIL International 2011) The Donkey Library is an initiative of an expatriate of Awassa, Ethiopia, which distributes shared reading material to children intended to support their reading lessons, via donkey and cart . The books are printed by Ethiopian Books for Children and Educational Foundation (EBCEF), which translates the popular, culturally relative children stories into some of the local languages. The project also encourages animal rights literacy, in advocating ethical treatment of the donkey.(BBC 2009)
The Kinkajou Projector
http://www.designthatmatters.org/k2/

The Kinkajou projector project targets adult education in Mali for a variety of literacies; classes held in rural areas primarily at night after working hours are especially subject to low or no electricity access and to a lack of available text book resources. The projector, adapted from fisher price models, feature long bulb life, low energy consumption, and the ability to project a large image which can be viewed in low light situations and by a large audience of students. Textbooks are inexpensively developed onto microfilm, providing a wider range of curriculum available in local languages.(Design That Matters 2011)
Project ABC
Project ABC, or Alphabetisation de Base par Cellulaire, promotes the use and distribution of mobile phones in rural Niger as a way improving literacy as well as communication and access to other communities and education.(Project A.B.C. 2010) This project responds to a lack of education resources; it also targets economic literacy of farmers who can have access to local market information and improve their own business practice. (MobileActive 2011)
Ishaka
The Ishaka: Courage for the Future initiative uses radios powered manually or by the sun to distribute information throughout more rural areas of the Burundi. Connectivity to these broadcasts is especially intended to educate women, who are particularly marginalised in Burundi society, and encourage financial literacy as well as other life skills. (Lifeline 2010)
UNESCO & MOBILINK, Driving Female Literacy through Connectivity]
This mobile-based project is a partnership between Unesco, the United Nations Educational, Scientific and Cultural organisation; Mobilink, the prominent cellular service provider in Pakistan; and Bunyad, a local NGO project committed primarily to underprivileged women and children in Pakistan. The project involves an interchange of mobile phone text messages, where the students receive questions and are prompted to answer, in the aims of improving reading and writing literacy skills and providing connectivity to communities of other women.(Unesco 2010)
One Laptop Per Child
The One Laptop Per Child (OLPC) project combines relatively inexpensive, energy efficient, "rugged" hardware, with interchangeable software, and is designed for use by children in rural, technologically and economically challenged areas all over the world, as a tool for providing a variety of literacies through current and diverse/culturally significant software available in local languages.(One Laptop Per Child)
How connectivity enhances multiliteracy skills
Connectivity and its role in Transnational Literacy
Heather Lennie ETEC 510 SM video: https://www.youtube.com/watch?v=dfCRbazaZIg

References
Definitions for literacy and connectivity, Dictionary.com, LLC. 2011
Definition of Literacy World Factbook, CIA, retrieved 02/2011 ISSN 1553-8133
UNESCO & MOBILINK, DRIVING FEMALE LITERACY THROUGH CONNECTIVITY pdf
UNESCO Unesco, 2011
Mobilink Mobilink, 2011
Bunyad Foundation Bunyad Foundation/Bunyad Literacy Community Council
Design That Matters Design That Matters Inc., 2011
Project ABC; Mobiles for Literacy Project ABC, 2010
MobileActive MovileActive, 2011
Talking Book Literacy Bridge, 2011
Ethnologue; Languages of the World SIL International (formerly known as the Summer Institute of Linguistics), 2011
PlaNet Finance PlaNet Finance
Rapid SMS Rapid SMS
Jokko Initiative Blog Lindsay Powell, Sydney Skov Ed., 2011
Lifeline Energy Lifeline Energy 2010
Lifeline Energy Blog Kristine Pearson, Lifeline Energy, 2011
One Laptop Per Child One Laptop Per Child
Heather Lennie SM References
Adult and Youth Literacy, National, regional and global trends, 1985-2015. (2013). UIS INFORMATION PAPER, 8-57. Retrieved January 28, 2016, from http://www.uis.unesco.org/Education/Documents/literacy-statistics-trends-1985-2015.pdf
Brydon, D. (2011, July 08). What are transnational literacies and why do they matter? Retrieved January 27, 2016, from http://dianabrydon.com/2011/08/07/what-are-transnational-literacies-and-why-do-they-matter/
Griggs, I. (n.d.). Four Main Methods of Learning to Read. Retrieved January 27, 2016, from http://www.teachingtreasures.com.au/homeschool/reading-methods/reading-methods.htm
Jenkins, H. (2009). Confronting the challenges of participatory culture: Media Education for the 21st century. Cambridge, MA: MIT Press. Retrieved from https://mitpress.mit.edu/sites/default/files/titles/free_download/9780262513623_Confronting_the_Challenges.pdf
Kalantzis, M. & Cope, B. 2010. The teacher as designer: Pedagogy in the new media age. E-learning and Digital media 7(3). 200-222.
Literacy and Connectivity. (2016, January 22). ETEC 510, . Retrieved 15:46, January 27, 2016 from http://etec.ctlt.ubc.ca/510wiki/index.php?title=Literacy_and_Connectivity&oldid=62947.
New London Group. 1996. A pedagogy of multiliteracies: Designing social futures. Harvard Educational Review. 66(1), 60-92.
Robertson, R., & Buhari-Gulmez, D. (n.d.). Global culture: Consciousness and connectivity.
Warf, B. (2013). Global geographies of the internet. Dordrecht: Springer.
Wortham, S. (2011). Youth cultures, language, and literacy. Washington, D.C.: American Educational Research Association.