Library:Finding and Using Data for your Research/Economic/Canadian
Canadian
Research data sets from around the world, collected by the library.
Data sets of interest include the Labour Force Survey, IMF microdata, Canadian Business Patterns, Trade Data excel files, Small Area trade files.
Data provided by the Bank of Canada includes Exchange rates, interest rates, price indexes, and other indicators.
Data is generally available for the past 10 years, with more historical data available for certain measures.
Provides free access to current reports and statistics from British Columbia's central statistical agency: Census of Canada and aboriginal population tables, regional statistics and maps, exports and imports, business, industry and environmental statistics, and lots more British Columbia social and economic data, as well as articles in certain journals.
The Statistics by Subject tab allows users to find data sources on a variety of topics. Some topics provide machine-readable tabular data, while others will only provide reports with human-readable tables accompanied by analysis. Users can also try looking for BC data through the appropriate ministry, or through BC's open data portal, DataBC.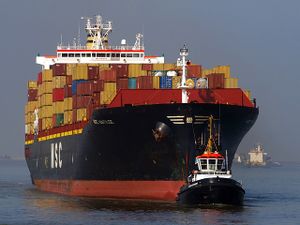 Database from Statistics Canada containing more than 52 million numeric time series covering a wide variety of social and economic indicators.
Open data portal from the BC government. Provides access to datasets across sectors, including data about the Economy, Education, Finance, Health, Justice, Natural Resources, Service, Social Services, and Transportation.
Search the catalogue with keywords, and filter your results by filetype as well as by the sector or Ministry.
Generate customized reports on Canada and U.S. trade in goods with over 200 countries. The database allows users to generate reports down to the province and territory level. No information on "Trade in services" is available on this database.
Use for researching historical stock prices and other corporate financial data for Toronto Stock Exchange-listed companies.
Data includes: Opening price, Opening Bid, Opening Ask, Closing Price, Closing Bid, Closing Ask, High, Low, Return, Transactions, Volume, Outstanding Shares, Quote Changes, and TSE/TSX Index Data.
Data can be graphed or saved as a .lst file that can be opened in Excel.
Many of the international sources include Canadian data.