Library:Citation Management/Mendeley Download
How to download, set up and create a Mendeley account
Go to mendeley.com
Click 'Sign up & Download' in the upper right-hand corner
Create a free account, which will begin the download onto the computer (instructions are prompted). This will also open up a 'Getting started with Mendeley' page with several video tutorials.
Open Mendeley Desktop, and sign in with the created account ID, which will open the desktop window: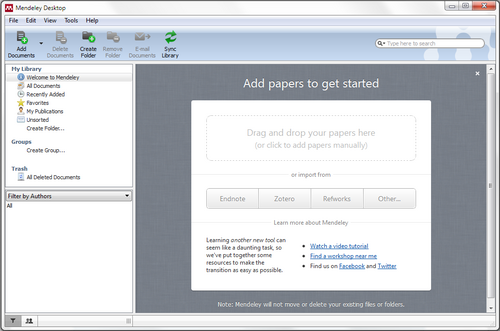 The Mac window is similar; with different icons at the top that perform the same functions.

TIP: There is an existing file titled 'Getting Started with Mendeley' that is in the 'All Documents' folder. This file has is a detailed introduction to using Mendeley.