Librarians Without Borders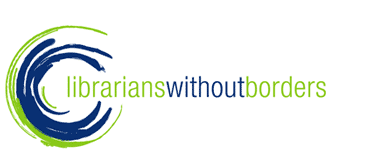 Librarians Without Borders at UBC
(LWB@UBC) is a student organization at the
School of Library, Archival and Information Studies
(SLAIS).
Committee members support the vision, mission and values of Librarians Without Borders (LWB), a non-profit organization founded by Library and Information Science Students at the University of Western Ontario. Founded in 2005, the mission of Librarians Without Borders is to "to improve access to information resources regardless of language, geography, or religion, by forming partnerships with community organizations in developing regions."
Projects
LWB@UBC is currently raising funds for the Take a Stand For Kids (TASK) organization. TASK provides support for community-driven projects in Santa Rosa del Peñon, Nicaragua and it is committed to developing a long-term relationship with the community, based on solidarity and trust. Since its inception in 1998, TASK has implemented a variety of successful projects, including the creation of school libraries in rural communities. TASK founder Carroll Airey, a UBC alum, was recipient of Co-Development Canada's 2008 Solidarity Award for TASK's work in South America. Airey introduced TASK to the SLAIS community in February 2009, during a visit hosted by LWB@UBC. She recently returned in October, 2010 to update SLAIS on the progress of her work.

From September to October 2009, LWB@UBC created a book drive for the the Carnegie Library in Vancouver's downtown eastside. The book drive culminated in a tour of the Carnegie Branch for interested SLAIS students. This is happening again in 2010, from October 8 - November 5th.
In spring 2010, LWB@UBC held fundraising events for the American Library Association's Haiti Library Relief Fund.

Membership
LWB@UBC membership is free and open to interested students. Meetings are held monthly during the school year.
Discussion Wiki
Please visit the LWB wiki discussion page to read or join discussions about ongoing LWB projects.