LFS:TEG Workshops/Basics of Blogging
Jump to navigation
Jump to search
Workshop link: http://bit.ly/TEG_blogging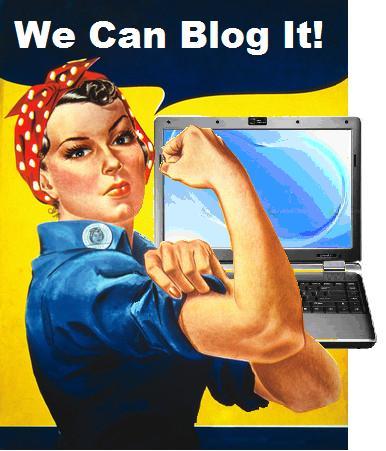 Photo by Mike Licht, NotionsCapital.com, after J. Howard Miller
What are blogs?
Personal websites before blogs
Simple websites [1]
Websites with reverse chronological entries [2]
Designed for ease-of-use
Why blog?
Successful blogging
Continuity, discipline
Part of a community
The Downsides of Blogging
Spam
Privacy - yours and others
Defamation
Flame wars, etiquette and worse
Security considerations
Google searches and me
What personal information do I want to share?
WordPress

Creative Commons photo courtesy of Flickr user thatcanadiangirl
RSS
Integrating media
The Web and copyright
Thanks! Duncan