Elearning:NewLMS/Getting Started with NewLMS/login
| | | |
| --- | --- | --- |
| | | This page has been archived for reference purposes and is no longer being updated. You can view this page's version history.Connect was decommissioned on August 31, 2018, and was replaced with the online learning platform Canvas. Information about Canvas and supported learning technology integrations is available on UBC's Canvas website for instructors. |
How to Log in
Step 1. Go to: lms.ubc.ca and click on the Login Button.
Step 2. Enter your CWL (Campus Wide Login) login name and password. Click continue.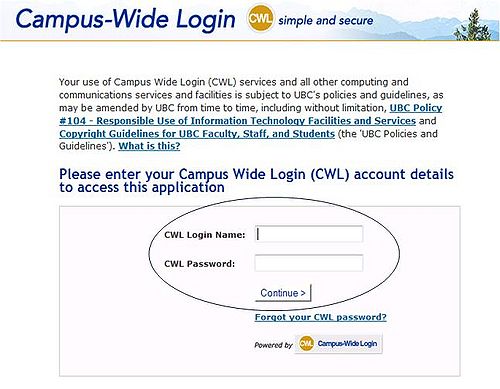 Step 3. After logging in, you will be directed to the My UBC page, which is your home page.




Step 4. You will be able to access your courses by clicking on the course links in the My Courses module.





Step 5. To ensure that you are completely logged out of the system, please exit your browser and not just the browser tab session, particularly if you are working on a campus lab or public area (i.e. library) computer. Your session may remain active until you have completely closed your browser.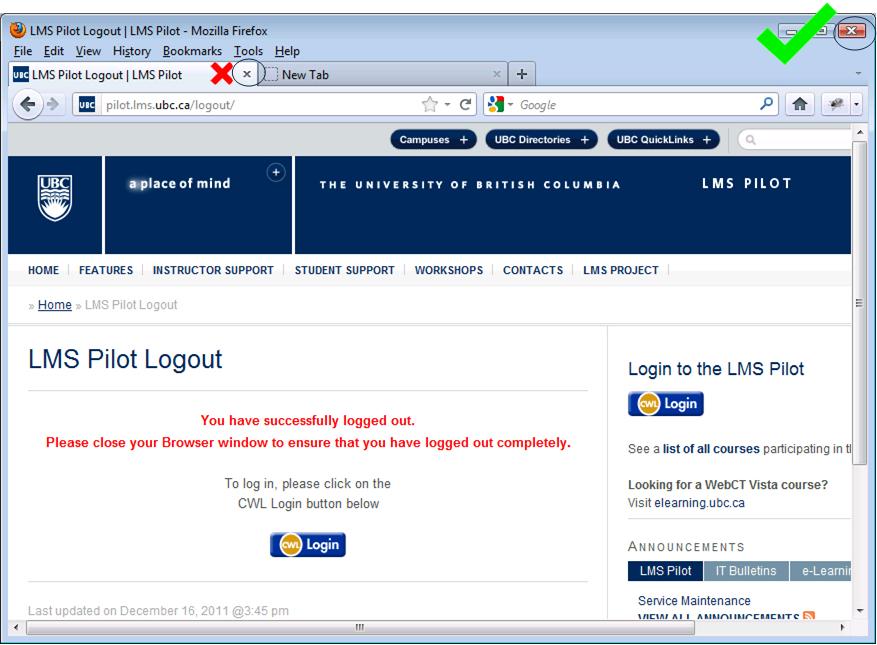 Please visit http://kb.blackboard.com/pages/viewpage.action?pageId=38830689 for a complete list of supported Browsers, Plugins, and Operating Systems.