Documentation
:
Open UBC/Creating Resources with Pressbooks
Pressbooks is an online platform for creating and publishing open textbooks. Students can choose to read the textbook online, download a PDF, read the textbook on their e-reader, or they could even request a print copy of the textbook, paying only the printing fees.
Setup
Create an Account
Write
Enhance
Publish
Create a BCcampus Pressbooks account using your UBC email account.
Import or copy+paste pre-written content, or write your textbook directly in Pressbooks.
Develop out your textbook to give it a more professional feel by adding textboxes, images, and videos.
Make your textbook visible to the public, and share your work with the world.
BCcampus hosts a version of Pressbooks which is available to all faculty at B.C. and Yukon educational institutions.
For your students: Students can create accounts using a UBC email account.
Jump to a section: Faculty Example | Get Started | Support | FAQ
---
How are faculty using this tool?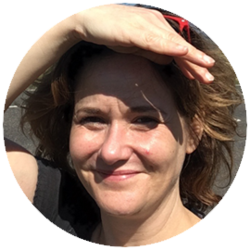 Siobhán McElduff in CNERS created "Spectacles in the Roman World: A Sourcebook"
This is a collection of primary sources on Roman games and spectacles in their various forms, created for a second-year undergraduate class on spectacles in Greece and Rome at the University of British Columbia. Siobhán's book uses large sections of primary-source text and uses the Glossary and Footnotes tools to enhance the content. Read More...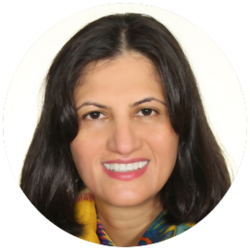 Somayeh Kamranian in FHIS created "Let's Read French Books"
This project aims to make reading literary books easier for the students by creating an open textbook reader using Public Domain 19th century French literature. Along with the text, there are activities for students to engage with and discover the text. Somayeh's book includes audio recordings of how to pronounce words in the glossary and H5P activities for students to explore the texts. Read More...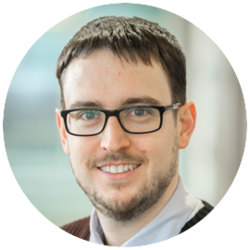 Stuart MacKinnon in EEGS (UBCO) edited "Laboratory Manual for Introduction to Physical Geography, First British Columbia Edition"
This lab manual is a cross-institutional project from various institutions across BC that provides 22 labs for first year post-secondary physical geography courses. The labs have been developed to be easily adapted for various course structures, durations, and differing laboratory learning objectives set out by instructors. Instructor notes are provided for each lab that outline the instructional intent of the lab author, along with some suggestions for modification. This book uses textboxes and heading styles to break up and identify content as well as to create a consistent style across chapters written by contributing authors. Read More...
How do I get started?
Drafting a project plan and timeline for your open textbook project is an important step in creating a resource using Pressbooks. Whether you are working in a project team or hiring students, a plan will provide you with guidance during the entirety of your project. There are a number of resources to help you develop out your project plan:
Timeline
Taking the time to draft out a timeline will give you some guidance on how much work each part of the project will take up. This will also help you in the budgeting process if you are going to be hiring other people to help you with this project. We've compiled some time estimations [PDF] based off of past Pressbooks projects (use the UBC Library Style Sheet [Word] and Attribution Tracking [Word] templates to save time). UBC Library has created a Pressbooks Template that provides a general structure to help you get a head start on creating your text. To import the template, in your Pressbook menu go to Tools > Import.
Here is an example of what a Project Timeline looks like:
Functionality
Pressbooks has several features and options that you can use to enhance your textbook. NOTE: H5P and Hypthes.is are not FIPPA compliant, and should be used to encourage student engagement but not as required assignments.
Glossary
The Glossary feature allows you to mark and define words within a chapter. Readers can click on the word and the definition comes up in a tool-tip. If you want to create a Glossary page in your back matter, Pressbooks will use the definitions you have already created to auto-generate this page for you.
An example of a Pressbooks Glossary can be found in Spectacles in the Roman World.
H5P
With H5P you can embed interactive elements into the textbook such as quizzes, clickable timelines, and flash cards. Through H5P's iframe embedder, you can embed Google Slides presentations into your textbook, as well as record audio.
An example of H5P can be found in Let's Read French Books.
Hypothes.is
Hypothes.is is a browser plugin that can be used for students to highlight, annotate, comment on the text and engage in discussions with other students. You can create an annotating group for your class that students can sign up to join, and consult Student Privacy and Consent Guidelines for how to go about doing this.
An example of Hypothes.is in Pressbooks can be found in Publishing with Pressbooks: A Visual Guide.
Media Attributions
Pressbooks has an option to include at the end of every chapter an automatically generated list of media attributions (using the TASL format). The information for attribution will be drawn from the licensing information attached to each photo.
An example of Pressbooks Media Attribution can be found in Laboratory Manual for Introduction to Physical Geography, First British Columbia Edition.
What support is available?
UBC Library is able to provide consults and support for you as you work on your Pressbooks project.
FAQ
BCcampus has put together a Pressbooks Support FAQ.
Image Attribution