Documentation:CTLT programs/New Faculty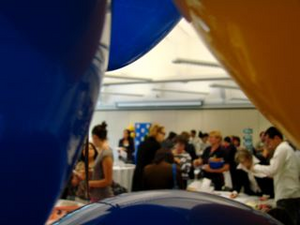 This group is for people who want to meet like-minded colleagues to share tips, problems, and solutions.
By joining you will have the opportunity to:
Reflect on your own teaching
Take steps to enhance your teaching throughout your career
Engage with current research on student learning and university teaching
Document your teaching
Become part of a supportive university-wide community of teachers
This Community of Practice operates on a mix of events planned in advance, and events decided on by the community. In addition, the community may decide to create seminar events, collaborate with other communities, organize resources, or even suggest new programs. Come with your questions and ideas to learn from and contribute to this community.
The New Faculty Community of Practice is co-facilitated by a group of three faculty members with years of experience teaching in the Faculties of Arts and Science at UBC.
Luisa Canuto teaches in French, Hispanic and Italian Studies. In 2000 she was awarded the UBC Killam Teaching Prize. She has also successfully applied for a number of teaching funding opportunities (TLEF and ARTS Innovation Funds) to bring innovations to her courses and add new ones.

Joanne Fox is a faculty member with the educational facilities of the Michael Smith Laboratories and the Department of Microbiology and Immunology, and directed and helped to develop the Faculty of Science first year seminar, Science 113. She was awarded the UBC Killam Teaching Prize in 2013.

Tiffany Potter teaches in the Department of English and was awarded the Fairclough Prize for Teaching in 2006. She is the First-year English Coordinator at UBC and holds a SSHRC Standard Research Grant to study eighteenth-century women and popular culture.
For more information about the community, or to make suggestions for upcoming events, email Tiffany Potter, Joanne Fox, or Luisa Canuto.