Documentation:CTLT programs/GCP
Note: In September 2015, CTLT will be re-launching the Graduate Certificate Program in Higher Education.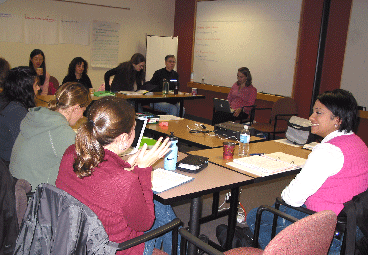 The Graduate Student Certificate Program (GCP) is a 1.5 year long cohort-based program aimed at preparing graduate students for a career teaching in higher education. With this end in mind, the program is designed so participants:
engage with others involved in instruction
explore implications of various topics on the classroom environment
undertake a project that will familiarize them with the processes of Scholarship in Teaching and Learning
Graduates emerge from the program with knowledge, skills, and attitudes that are meant to prepare them for teaching careers in graduate school and beyond.
If you'd like to express your interest in the program, please do so here.
For any questions you might have about GCP, please e-mail: ctlt.gcpinfo@ubc.ca
Thank you.