Documentation
:
CTLT programs/CTLT Institute/2011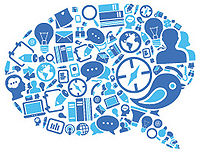 The new CTLT Institute (formerly TAG Institute and EduCamp) offers you an opportunity to share practice and research around learning, teaching and technology. The theme for this year's Institute is Explore.Share.Engage.
You will be provided with the opportunity to explore, share and engage in specific pedagogical tools and technologies and leave with practical ideas and examples that you can effectively apply in your classroom practice. The Institute also provides an opportunity to network with presenters and colleagues and further discuss the topics you explored in the sessions.
Check the schedule to select specific sessions you are interested in or engage in strands that catch your attention. Everyone who teaches and interacts with students are welcome to attend. Register on-line and attend with your colleagues.
Why Attend?

explore innovative ideas, teaching strategies and approaches, and cutting edge technologies

share experiences, information, challenges and solutions with colleagues from across the campus
engage in the scholarship of teaching and learning
Strands
Tools and Techniques
This strand is the place to show off the newest tools, share creative uses for old favorites, and pass on hacks, tips and tricks. Sessions in this strand are generally hands-on and highly interactive. You will appreciate learning about the theories supporting the techniques and gaining the necessary confidence to apply them in your classroom.
Threads in the Tools and Techniques strand include, but are not limited to, the following:
Mobile applications and tools for learning
New techniques involving established UBC applications
Digital video production and delivery
Tools and techniques for online research and collaborative work
Demonstrations of new software from CTLT experts
Tips on using debate in the classroomWorking with mind maps to enhance learning
Practical presentation techniques for effective delivery
Assessment techniques
Reinvigorating Your Teaching and Learning Environment
Threads in this strand include, but are not limited to, the following:
Accessibility issues
Assessment and evaluation
Use, creation and management of open content
Student engagement
Enhancing teaching techniques
Developing and nurturing Communities of Practice
Your Cognitive Toolkit
Collaborative learning technologies - wikis, blogs
Scholarship of Teaching and Learning
The last day of the CTLT Institute will be fully dedicated to the exploration and sharing of the scholarship of teaching and learning. Additionally, the theme of the scholarship of teaching and learning will be the focus of some of of the plenary sessions (TPI) Whether you are already engaged in the scholarship of your teaching, or you are simply wanting to know more, you will find sessions that range from learning about funding opportunities, conducting research in teaching, to share your success in SoTL.
Sessions will include:
TLEF Application Process

Presenters will explore with the audience factors such as institutional leadership and support, organizational structure, assessment, and connections to promotion and tenure that can significantly affect the integration of SoTL into campus culture. The expectation is that the presenters of these sessions have experience with the topic and are knowledgeable about the relevant literature in the field.

TLEF Showcase

Presenters will have an opportunity to share their completed work TLEF, work in progress, or work in very preliminary stages. Participants are encouraged to discuss research findings or offer feedback on these projects.
Session Types
Faculty Showcases

In these 30 minute sessions, presenters will showcase their projects and their significance. The discussion will include choices they made in choosing the tools and techniques and challenges they faced in bringing it to fruition. Showcases can include web-based courseware or learning objects; techniques for creating, managing and distributing content, and much more.

Hands-on Workshops

These 2 hour workshops provide attendees the chance to explore a topic in depth or participate in hands-on training in a variety of new software programs. Sign up early - these sessions fill up quickly.

Plenary Sessions

These 2 hour sessions may contain a broad range of content from keynotes to panel discussions and are not necessarily related to a specific style of delivery.

Lunch'n'Learn

You need to eat so let us treat! These informal 15 minute 'bit sized' segments are fun, educational sessions that offer practical tips through conversations with fellow instructors, students and community members on a variety of topics!
Who Should Attend?
Every member of the UBC community is encouraged to attend:
Faculty
Teaching Assistants
Instructional Support Staff
Education Administrators
IT Managers
Programme Managers
Library Staff
Administration Staff
Department Heads
Deans
Undergraduate Students and Graduate Students
Depth and Breadth of Programme
The week is comprised of expert-led plenary and presentation sessions, discussions and debates, best practice showcases, and hand on workshops that offer you a one-of-a-kind opportunity to explore ideas, share strategies and engage in scholarship of teaching and learning.