Documentation:Botany Shared Calendar - Google Calendar




GOOGLE CALENDAR SETUP
1) Go to www.google.com/calendars. You will see this box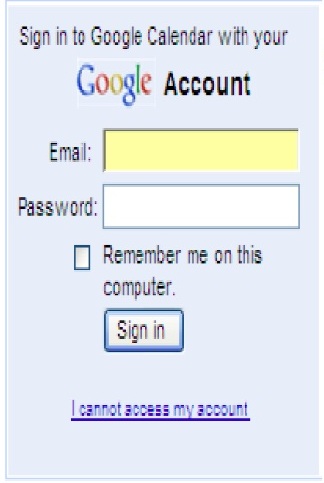 If you don't have a google account:
a. Click on "Create a new Google Account".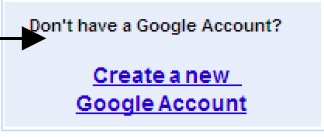 b. You will see the screens below; enter the required information using your work email address.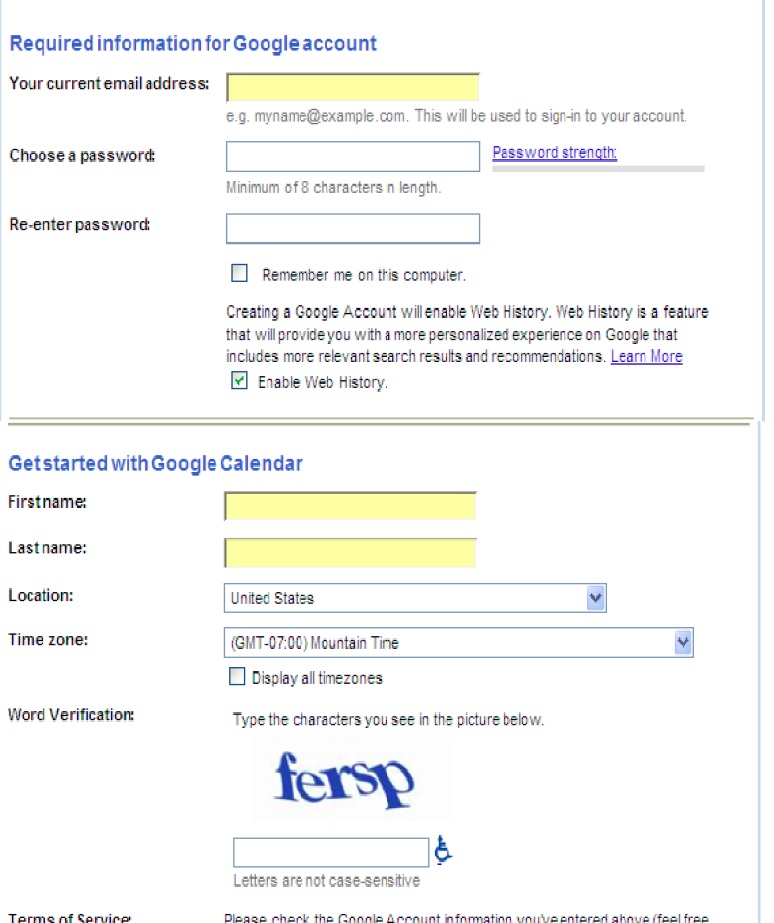 c. Once you have created a new account, Google will ask for email verification, check your email and click on the verification link. d. Once you have verified your email, you can now log into and use Google Calendar.