Course:HIST104/BlackberryBold
Blackberry Bold 9900
Blackberry Bold is one of the more well-known line of smartphones developed by Research in Motion (RIM). It is known for its efficient and piano like QWERTY keyboard, and typical BlackBerry Messenger messaging capability.
Specifications
Size: 115mm × 66mm × 10.5mm
Weight: 4.59 ounces (130 grams)
Display: VGA 640 x 480 high resolution287 ppi Transmissive TFT LCD 2.8" (measured diagonally) 24-bit display
Camera: 5.0 MP camera, HD video recording (720p), 4X Digital Zoom, Flash, Face detection and Image Stabilization, Geo-tagging, Zero shutter lag, Multiple scene modes
Battery: 1230 mAh removable/rechargeable lithium-ion battery
Standby life: GSM Talk Time: up to 6.3 hours
GSM Standby Time: up to 12.8 days
UMTS Talk Time: up to up to 5.9 hours
UMTS Standby Time: up to 12.8 days
Audio Playback Time: up to 50 hours
Video Playback Time: up to 7.4 hours
GPS integrated, includes Blackberry maps
Wi-Fi 802.11 2.4 GHz b/g/n, 5GHz a/n, Wi-Fi® access to BlackBerry® Enterprise Server, Wi-Fi access to BlackBerry® Internet Bundle, Direct IP web browsing over Wi-Fi
Capacitive touch screen
Optical trackpad
35 key backlit keyboard
Dedicated keys: Send, End (Power), Menu, Escape, Camera (user customizable, convenience key), Volume Up/Down (Fwd/Rwd for media, Zoom for camera), Mute (Play/Pause for media), Lock (top center)
Memory: 768MB RAM, 8 GB eMMC
Expandable memory: Up to 32 GB uSD card
Video format support:.mp4, .m4a, .3gp, .m4v, .avi, .asf, .wmv
Audio format support: .mp4, .m4a, .3gp, .m4v, .avi, .asf, .wma, .mp3, .flac, .ogg, .aac, .amr, .wav, .mid
Ringtone:Polyphonic MIDI, MP3,
Networks: UMTS: 2100/1900/850/800 MHz or 2100/1700/900 MHz, GSM/GPRS/EDGE: 850/900/1800/1900, HSDPA: 14.4 Mbps, HSUPA: 5.76 Mbps
Research In Motion (RIM)
RIM is a Canadian multinational telecommunications company best known as one of the world's leading designers, manufacturers and marketers of solutions for the mobile communications market the development and integration of hardware, software and services. RIM's line of award-winning products now includes the BlackBerry® wireless platform, the BlackBerry Wireless Handheld™ product line, software development tools, radio-modems and software and hardware licensing agreements.[1] Headquartered in Waterloo, the company and the BlackBerry product line has been widely known worldwide. Prior to the manufacture of BlackBerry, RIM started as telecommunication solutions company serving companies such as Erricson. Its meteoric rise was marked by their domination in the market share of the smartphone industry. However, due to fierce competitions such as Apple with its iPhone and various smartphone lines running Android Operating System (OS) developed by Google [2]. </br>
History of Blackberry
Founded in 1984 by University of Waterloo engineering student Mike Lazaridis (President and Co-CEO) and University of Windsor engineering student Douglas Fregin (Vice President, Operations) As the first wireless data technology developer in North America, RIM was the first company outside Scandinavia to develop connectivity products for Mobitex wireless packet-switched data communications networks.[3] Communication networks have opened up many doors to cultural contacts worldwide and have given the opportunity to keep those contacts open. As a mobile device, there are endless possibilities of when and where one can be reached.
The line of Blackberry products was first introduced in 1999 as a 2 way pager that was also capable of receiving emails, the RIM 850 model being the very first product in the line up.
Communication via pager was a wireless way to get a hold of individuals before the development of mobile phones. In the beginning the pager was a hot commodity for the "VIPs" that needed to be reach when on the go, now it's evolved with the growth in technology. Blackberry's RIM 850 provided corporate data access, it was an organizer, a calendar, paging system, and had wireless Internet, so it was of great use to businesses who wanted a more mobile workforce. In 2005, PC World called the 850 the 14th greatest gadget of the past 50 years. [4] As the advancements in technology grew there was a lack of need for paging devices, but rather more for PDA devices and organizers as well as mobile phones. In the coming years newer models of Blackberry came with additional features such as data and voice and OEM radio modems running on GSM/GPRS wireless networks worldwide, which was introduced in 2002, making Blackberry a product of interest around the world. [5] One of the first PDA mobile phones of it's kind made it unique and of interest to practically anyone who wanted the effortless way to work on the go without worrying to have the laptop connected to the internet to retrieve emails or needing to plan the exact time you could be at home or in the office to use the telephone.
The Blackberry that we all know of today was actually released onto the market in 2003 and the marketing company Lexicon Branding coined the name Blackberry for RIM. Blackberry devices are best known for their "push" email services, mobile telephone, text messaging, internet web browsing and many more wireless functions as a type of PDA device. Over the years of technological advances, Blackberry devices have evolved to meet various needs of individuals ranging from simple texting needs of teens, emails with document attachments being easily viewed by business persons or a more secure encryption system of communication for government officials.
Today technology and the demands of different clients around the globe help Blackberry to develop more features to add to newer models, catering to most individual needs and more. As time goes on the influence of other products competing against it and the goal to achieve success worldwide, the consumers of the products greatly contribute to "cultures in contact" in the ways of their needs which help companies such as Blackberry find ways to make their products better with the introduction of newer models with more savvy features.
BlackBerry Enterprise Server
Like other BlackBerry models, BlackBerry Bold is equipped with a software package that allows its users to integrate the e-mail system using the BlackBerry Enterprise Server(BES). BES is a e-mail relay system used widely by numerous corporate and governmental customers for its ability to send and receive e-mails instantaneously that is also secure and encrypted. The world-renowned encryption technology in BlackBerry Bold and all other BlackBerry models are developed by a subsidiary company of RIM named Certicom based in Mississauga, Ontario [6].
Data transmitted between BlackBerry Enterprise server and BlackBerry Bold is encrypted through transit and only decrypted at each end using encryption algorithm called Public-Key Encryption published in 1976 by two American cryptographers named Bailey Whitfield Diffie and Martin Hellman. In a nutshell, messages in the form of e-mail or SMS are encrypted using private encryption key provided through the sender's account. The data sent to the recepient is also encrypted by the BES using the private key of the recepient account and only decrypted with the key possessed by the recepient. Thus, data remains secret in transit. This 'open-source' cryptographic technology challenged the monopoly of crypographic technology that was possessed mainly by government entitites to secure government's secret. Diffie himself, was "always concerned about individuals, an individual 's privacy as opposed to Government secrecy"
[7]
.
For many years, BES features have been the highlight of its use in corporate and government as a method of secure and reliable communications. As BlackBerry becomes more popular, its devices has become widely used by individuals.
Encryption for the Masses
Until the invention of public-key encryption, the realm of secure cryptography was largely secrets of governments and not of the public domain. Cryptography or the practice of secure communication in the presence of third parties was particularly utilized in World War I and World War II by the military to communicate strategies without your opponents hopefully not deciphering it. As its use become more readily available through devices such as BlackBerry smartphone such as BlackBerry Bold, widespread encrypted messaging use has not been without controversy. The availability of this technology has allowed non-governmental organizations, groups and virtually anybody to communicate secretly for any purpose. This phenomenon has created opportunities for people to organize themselves without being easily detected by government surveillance. While this technology has empowered the public to organize to bring change to their own government seen recently in Egypt and other Middle Eastern countries, the same technology has been used for disenchanted youth to plan riots in London between August 6, 2011 and August 10, 2011.[8] The fear that this technology could be used by extremists to plot attacks is felt by many governments around the world and have resulted in request by governments such as India and Saudi Arabia to set up a monitoring centre to perform surveillance checks on BlackBerry's services.[9]
Blackberry Bold 9900: Predecessors and Successors
Along with the 9930 the Blackberry Bold 9900 succeeds the Bold 9700 and 9780. Complete with a chrome trim, and nearly 50% thinner then the 9780, the 9900 is sleeker then its predecessors. Like most new cellphones, Bold 9900 entered the market with an aesthetic upgrade. Aesthetics are just one way in which the Bold 9900 outshines its predecessors. The 9900 is an all around upgrade from previous Blackberry Bold smart phones. The 9900 use of liquid graphics on a slightly larger screen are designed to provide quicker response time and sharper imaging making the product more user friendly for checking the message box, or downloading movies. The idea of a touch-screen, was previously used only on the Blackberry Torch. The Blackberry Bold 9900 now combines the touch-screen with the use of their traditional keyboard style phone. Here too, even the keys have been taken into account. Slight variations have improved how the keys are spaced out, and the keys themselves have been sightly reshaped. The end result is a fine-tuned key-pad that is just a little bit more user friendly the previous Blackberry phones. All around the RIM made Blackberry Bold 9900 as an upgrade from its predecessors.[10]. such as camera-use, storage, and re-booting the phone, are all adequate. In a nut-shell, the Bold 9900 appears to be a more perfected version of its predecessors the Bold 9700 and 9780. The 9900 made Blackberry Bold smart phones more user friend than ever before.
However, The new Bold 9900 also brings in new innovation. The Bold 9900 replaces the leather back side, a blackberry staple, with a "carbon fiber-esque" panel. Much more then aesthetic quality, this panel provides NFC (near field communication), a device that will allow users to transfer data and make wireless payments to other NFC programs that are in close proximity. Providing NFC was an important addition to the Bold 9900, as RIM had seen competitors such as Nokia boast their smart phone NFC capabilities.[11]This addition is important. The Bold 9900 sees the smart phone innovations of the past meeting the advancement of communication technology in the future. Beyond all the upgrades and tweaks that the Bold 9900 has made over it predecessors it is the inclusion of NFC ability that points to the new direction of Blackberry Bolds to follow. In the future, the successors of the Blackberry Bold 9900 will likely boast advanced NFC ability as users demand more reliable smart phones in making bank transactions, buying groceries, and exchanging data.
Blackberry Bold 9900 and Social Class
While the physical construction of the BlackBerry Bold display elements of "cultures in contact" and the historical evolution of technology, the BlackBerry as a symbol has also evolved in society. Ultimately, the connection between one's social class and the possession of the newest BlackBerry are linked, and this link has evolved over history. Obviously, having a smart phone in the past meant that one was wealthy and was a member of a high social class. It also represented that one probably had a good job or was involved in business. "When BlackBerries appeared in government, having one became a bureaucratic status symbol, a sign that you "mattered" or, more accurately, that you worked for someone who did." c
The Blackberry is still associated with this high social class, yet is now more accessible and affordable for most individuals. Thus, the possession of a Blackberry like the Bold 9900 is now used as a type of status symbol, in particular for youth. Essentially, the historical understandings of what owning a Blackberry means about an individual have resulted in the smart phone becoming incredibly popular amongst all ages. The Blackberry Bold 9900 has emerged as the newest addition to the Blackberry "family" as a symbol of social status.
The BlackBerry culture has especially emerged as a status symbol among youth. "[T]eenagers and students have adopted it for its instant messenger system, which allows SMS-addicts to have text conversations in real time for free."[12] The implications of this are that, along with ascribing to a specific status symbol, youth are also revolutionizing the way they communicate. Overall, the emergence of the new Blackberry Bold 9900 represents the cultural practice of evaluating one's status through what technological devices one owns.
The BlackBerry and Our Work Culture
Essentially, the Blackberry and, specifically, the new Blackberry Bold, have become a symbol of the modern, Western image of business and work. As of 2002, more than 321,000 people and 14,400 organizations across North America have subscribed to Blackberry and the device is seen as "a basic business tool" [13]. Certainly, the Blackberry Bold has resulted in a revolution of how our society works and does business. In the past, the typical work day was one that began at nine and ended at five, however, the introduction of the Blackberry and the constant updating of this device to the new Blackberry Bold 9900, has completely altered this understanding of the work day. Blackberry owners are now electronically attached to their work and can be contacted twenty-four hours a day, resulting in the feel that one "never seem[s] to escape fully from the trivial stress of work." [14] The "on-the-go" capabilities of the device now allow work to be done anywhere at anytime. "A cab ride becomes an opportunity to communicate with [one's] team, a request for information can be answered in minutes, meetings can be coordinated on the fly as never before." [14]Indeed, one of the biggest changes the Blackberry Bold has brought to society is the revolution of the historical understanding of a North American work day.
BlackBerry App World
The BlackBerry Bold 9900 is one of RIM's latest contributions to the newly popular class of telecommunications devices known as 'smartphones', which are known for being able to run small computer programs know as 'apps'. On October 21st, 2008, BlackBerry manufacturer RIM announced that it would be opening a proprietary 'App Store' to cater to the new BlackBerry smartphone market. On January 19th, 2009, it began accepting submissions, and on April 1st, 2009, the BlackBerry App World was officially opened.[15] It has since been upgraded twice, resulting in the BlackBerry App World 3.0, which is used on the BlackBerry Bold 9900 today.[16]
The development of an app database by RIM reflects an attempt to keep up with the demands of a new global clientele. BlackBerry users are no longer exclusively North American businesspeople; by 2009, 45% of BlackBerry users were non-commercial and as of September 9th, 2010[17], the BlackBerry App World had been made available in 113 countries.[18] This global expansion created a steady demand for new features, and by allowing third-party programmers to create and sell applications for the App World, RIM has been able to meet the demands placed on them by millions of new customers around the world. The ability to customize your BlackBerry's functions with unique applications using the BlackBerry App World quickly became a selling feature for newer BlackBerries as the App World continued to grow. By July 30th, 2010, over a million applications were being downloaded from the BlackBerry App World daily and by July 12th, 2011 they surpassed one billion total downloads.[19] As of November 24th, 2011, there are over 50,000 'apps' to chose from.
The open-source creation of apps has allowed devices such as the BlackBerry Bold to take on new roles as time progresses. These new functions have the ability to change the way the user interacts with their community and with the world. Gone are the days of asking around for good restaurants, there are now numerous apps such as UrbanSpoon that use the GPS abilities of your phone to make a map of local restaurants[20], accompanied by user ratings. If you hear a song and can't remember the name, just turn on Shazam and hold it up to a speaker and it will identify the track for you.[21] There are programs for counting calories, for tracking fitness goals, for streaming live video directly to video sites online, for accessing seemingly endless libraries of music and e-books, for viewing media ranging from youtube to news to live sports, for online banking and shopping, and for checking and updating any and all social media services.[22]
The BlackBerry App World has allowed the BlackBerry Bold 9900 to meet the needs of any potential customer and to expand its usefulness beyond the business crowd. The decision to incorporate apps in to its design means that the BlackBerry Bold 9900 can not only be customized to fulfill any users particular needs today, but it will also able to adapt to meet a diverse array of new needs as they appear. This ability will allow smartphones in general and the BlackBerry Bold in particular to become an increasingly useful tool as time progresses.
Medical Implications
The Blackberry, and specifically new models such as the Blackberry Bold 9900, have even resulted in new types of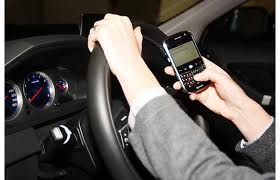 medical issues, or the so-called "Blackberry Thumb" that results from over-use. A spa company has even announced that they are now offering "Blackberry Balm" to relieve the strains of an avid user. Further, the new issue of distracted driving has certainly become more problematic with the release of new smart phones such as the Blackberry Bold, which have more than enough applications, alerts and activities to keep a driver distracted from looking at the road.
[14]
The historical implications of this are that the Blackberry Bold 9900 has become an artifact of our society that displays the growing necessity of smart phone use and the, sometimes, problematic results.
The Legacy of the BlackBerry Bold
Historically speaking, the Blackberry has revolutionized how we communicate and the BlackBerry Bold 9900 is the latest example of this. We are now connected to a world-wide feed of media and communication possibilities from the palm of our hands. The Blackberry Bold enables "us as individuals not just to communicate and circulate information more rapidly, but also induce us to slice our lives into smaller and smaller increments of time."[14] With the new touch screen, long battery life and data storage capability, among many other new specifications of the Blackberry Bold 9900, this personalized device has made it much more difficult to put down. This smartphone addiction has even coined the phrase term "crackberry", in reference to crack cocaine since blackberry users feel that their addiction to its use leaves them almost helpless when they forget it or lose it for a small period of time. It seems that society has become attached to its personal devices. Ultimately, the instantaneous access of information that the Blackberry Bold 9900 is capable of has completely evolved how we interact with each other both in our own communities and across the globe, essentially creating a new definition of what it means for cultures to be "in contact."