Course:ETEC522/2010ST1/InformalLearningEnvironments
Jump to navigation
Jump to search
Module 10: Informal Learning Environments Project Page
Welcome to Module 10: Informal Learning Environments
by Kenneth Buis, Sheila Hancock, Gordana Jugo and Jason Verbovszky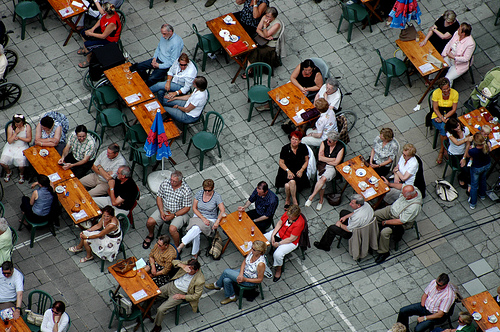 Introduction
Welcome to Week 10, Informal Learning! As informal learning is such a broad idea, almost as broad as learning itself, we have decided to narrow our focus to Personal Learning Environments, which represent a prospective emerging market. Before you start to explore the standard ETEC vectors, we would like to introduce you to personal learning environments, which might be less familiar to you. Then you will be able to experience a PLE by navigating through our team members' PLEs and contributing to a common ETEC 522 PLE (even though a common PLE is a kind of contradiction). We invite you to navigate through our vectors, which analyze PLEs in more depth and from different perspectives, and then join the discussion in the ETEC 522 Wordpress site.
Thanks to all previous groups' presentations, upon which we have built our presentation.
We look forward to sharing a learning experience with you all!
Vectors
1. Leading Learning Applications
3. Total Cost of Ownership (TCO)