Posting Messages
Basecamp is a great place for you to communicate and share information with other members involved with your project. Click on the image below to take you to a short 2.5 minute screencast to demo the important features you can use.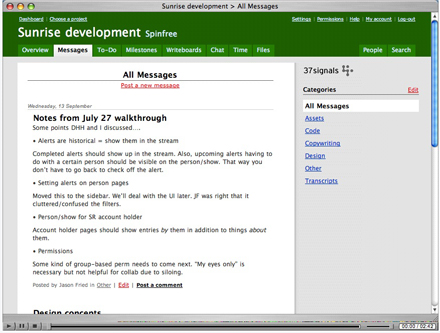 Tips for Using Basecamp
Share files by uploading them and attaching to your message.
Categorize messages posts and files that you upload. This makes it easier to find things through a search later.
Choose who you want to receive your message (they will get it in their inbox and be directed back to Basecamp to comment.
Search
The search function is the quickest way to find what you're looking for. Watch the video below to learn how to use the function.