This page contains the audio file and session resources from a 2008 UBC Town Hall presentation by Brian Lamb, Jon Beasley-Murray and Wyeth Wasserman on using Wikipedia as a platform for learning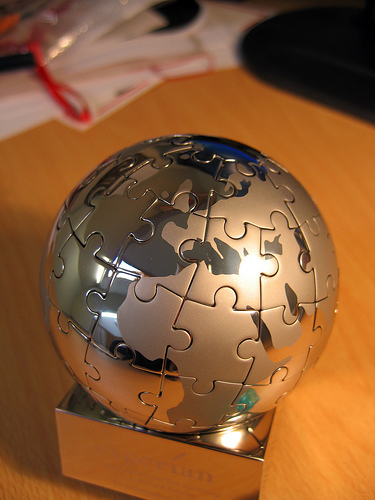 Presenation
Session presentation audio: (30MB MP3 ~60:00)
<flashmp3>http://ia700304.us.archive.org/28/items/Blamb-AcademicAdventuresInWikipedia628-2/Blamb-AcademicAdventuresInWikipedia628_64kb.mp3</flashmp3>
---
Wikipedia: threat or menace?
Wikipedia has traditionally been viewed with suspicion in higher education circles. Various forms of Wikipedia bans have been the most prominent response.
Media and education theorists such as Henry Jenkins have cited Wikipedia as an exemplar test case in the development of new media literacies. As Jenkins points out, these new literacies do not replace traditional ones, they build upon them.
"Today's digital youth are in the process of creating a new kind of literacy; this evolving skill extends beyond the traditions of reading and writing into a community of expression and problem- solving that not only is changing their world but ours, too... In this new media age, the ability to negotiate and evaluate information online, to recognize manipulation and propaganda and to assimilate ethical values is becoming as basic to education as reading and writing." - Jonathan Fanton, president of the John D. and Catherine T. MacArthur Foundation
Using Wikipedia at UBC
A challenge to educational technologists
If the pressures pushing thinking from a "managed course environment" toward the personal learning environment were not challenging enough, how does our profession support activity in environment that we do not control, or administer? Is there value we can add?
The rhetorical challenge of Wikipedia to academic and online professionals.
More...
WikiEducator.org - MediaWiki software used to develop collection of open educational resources. Some fantastic work.
Transcription Factor Encyclopedia - "the goal of the TFe is to create an online encyclopedic collection of well-studied transcription factor proteins, combining a mixture of both hand-curated and automatically-generated content to provide users with a wide set of information relevant to a transcription factor protein of their interest.", example