Documentation:Orientation for New Hires
Welcome to UBC's Orientation for New Hires!
101 - Getting Started
Orientation 101 - Getting Started is a self-paced orientation for New Hires, which should be completed within the first week of employment. Self-enrol with your cwl by going to https://www.ctc2.elearning.ubc.ca/VistaSelfEnroll/CourseList Search: 'Orientation'. Select: 'Orientation - New Hires 101 - Getting Started' from course list. Login subsequently at www.vista.ubc.ca Talk to your supervisor for more information about this course and the Health and Safety requirements for all New Hires at UBC.
The next step in the Orientation for New Hires program is Orientation for New Hires 201 - My New Community. You can access it by self-enrolling in WebCT Vista. To do so, go to http://www.vista.ubc.ca, select the 'Self Enrol' link and then search for 'Orientation - New Hires 201 - My New Community'. Becoming familiar with all the resources and services in Orientation 201 will take approximately 1 month.
201 - My New Community
Welcome
Welcome to Orientation 201 - My New Community
Now that you have completed Orientation 101, it's time to get to know the community outside your department. One way you can do this is by participating in one of the wide variety of professional and personal development opportunities available to you through the MOST and BEST training programs,Finance Department, UBC Continuing Studies courses, Health and Wellness events, the Community Leadership Program, Coaching at UBC and Managing at UBC programs. In this module, we will be looking at these programs and services.
For a complete list of UBC learning resources, please visit the UBC Learning Portal at http://hr.ubc.ca/learning/
You should plan to go through Orientation 201 in your first month at UBC.
My Learning
Personal and Professional Development Opportunities
Personal and Professional Development
UBC is committed to supporting staff in their ongoing learning and development. If you are interested in gaining new skills, perspectives, or approaches to doing your job--at any level of the organization--you might want to explore a few of the following programs and resources.
Workshops
A wide variety of professional development workshops are available to UBC staff and faculty at both the Okanagan and Vancouver campuses. These workshops are hosted by the respective Human Resources departments and are designed to promote knowledge and skills development and enhance understanding of self.
Some of these workshops are offered at no cost, whilst others have fees attached to them. We suggest speaking to your manager/supervisor to find out if your unit has professional development funds available to cover these charges. As well, you can read the 'Professional Development Funding at UBC' section in this module to find out if there is job-specific funds that you can access.
For Vancouver campus workshops: To view the online catalogue of current offerings or to register for a workshop, please go to: http://webapps.hr.ubc.ca/hrcatalog/catalog_search.action?subcategory=MOST
For Okanagan campus workshops: To view the current offerings or to register for a workshop, please go to:http://web.ubc.ca/okanagan/facultystaff/hr/upcoming.html
Also, you can see a current listing of lecture series and other learning-related events at http://web.ubc.ca/okanagan/events.html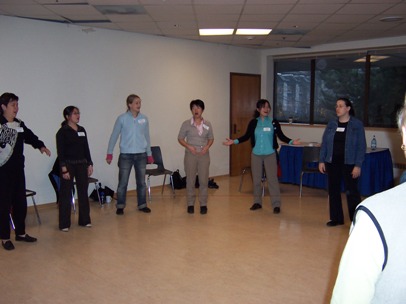 Suggestion box!
Is there a workshop topic that you would like to see offered that isn't currently available at your campus? Take a minute and send an email to the workshop coordinators (mostreg@hr.ubc.ca for UBC Vancouver and nicole.udzenija@ubc.ca for UBC Okanangan) about what you would like to learn about. Ideas are always welcome!
Coaching Services
Having evolved from the world of athletics, where coaches help elite athletes fine-tune their development and performance, coaching is now being used as a tool for professional and personal development.
UBC's Department of Human Resources offers a no-charge coaching service to all staff and faculty which allows you to work one-on-one with a professional, certified coach--whether you want to work on work-related or personal goals.
This service is available at both UBC Vancouver and Okanagan campuses.
For more information on coaching, such as a list of available coaches and guidelines for accessing this service, please go to http://www.hr.ubc.ca/odl/coaching/
Taking it further
Take a second and scroll through the internal or external community of coaches(http://www.hr.ubc.ca/odl/coaching/1on1/community/internal.html) and (http://www.hr.ubc.ca/odl/coaching/1on1/community/external.html).
Find one coach that looks interesting and click on their complete profile to find out more about him/her. S/he could be your future coach!
Continuing Studies Programs
UBC's Continuing Studies offers a wide range of in-class and online courses, workshops, seminars and certificate programs. These classes may be of interest to you if you are looking to further your career or just want to explore topics out of general interest. These courses are at a cost, however, you may be eligible for tuition fee assistance. For more information about this funding source, please see 'the Professional Development Funding at UBC' section in this module. To find out what courses are currently available, please go to: www.cstudies.ubc.ca.
If I had unlimited professional development funds...
If you had unlimited time and money, which class would you want to register in?
Take a second to browse through the course catologue relevant to your location. Don't be surprised if you find yourself inspired!
Managing at UBC
Are you a new manager in your first year? Are you an experienced manager, but new to managing within the university context? If so, you may be interested in the Managing@UBC program. This program is designed to support new managers in their first year, recognizing the significant responsibility they hold for employee performance and engagement and achievement of unit goals. The program has been developed by Human Resources' Organizational Development & Learning and is based on a self-directed learning model that incorporates a variety of learning modalities including e-learning, workshops, studios, lunch and learn, coaching triangles, peer networking, and on-line resources.
Managing at UBC is offered at both Vancouver and Okanagan campuses; however, there are some variations in how the programs operate at each campus. While the Vancouver-based program can presently support only new managers in their first year, the Okanagan-based program is open to all managers and directors, newly hired and ongoing.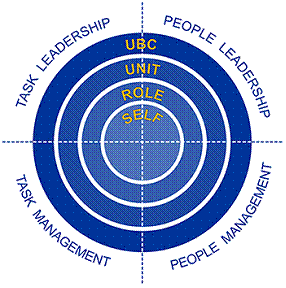 For information about registration procedures and deadlines at the Vancouver campus, please visit the Managing@UBC page. For information about registration procedures and deadlines at the Okanagan campus, please contact Nicole Udzenija at Nicole.Udzenija@ubc.ca. You can find out about other opportunities to develop your leadership by viewing the Okanagan Faculty and Staff Upcoming Events page. The following learning components are part of the wide range of resources available through Managing@UBC:
Jump Start Orientation
Studio Sessions
e-Learning lessons through VISTA
Program Advising
Lunch 'n Learns
Workshops
Coach on Call
Professional Development funding at UBC
Sources of Funding
You've recently chosen UBC as your employer, now UBC warmly invites you to become part of our dynamic community of learners in order to meet your ongoing professional growth and development goals.
As an UBC staff person, you may be eligible for funding that will pay for or offset the cost of your professional development activities through one of our many employee group-based funding programs, or through our UBC Tuition Fee Waiver benefit. These programs are available to staff at both Okanagan and Vancouver campuses.
Since we are such a large and diverse organization, we've organized our funding programs by employment group categories to help you zero-in on the information that is most pertinent to you.
Employee Group Specific: Professional Development Funding Programs
The following employee group based funding programs are designed to support learning activities that will enhance your work related knowledge, performance and career progression here at UBC.
Please take a look at the following list of employee groups that have associated professional development funding programs and click on your link to find out more about the funding guidelines, eligible expenses, application procedures and yearly funding amounts that may be applicable to you.
If you don't see your employment group listed or if you are interested in finding out about additional funding that may be available through your department or unit; don't hesitate to speak to your manager about other options.
UBC Tuition Fee Waiver Benefit The UBC Tuition Fee Waiver provides tuition assistance for staff in most UBC employment groups and can be used to fund eligible academic credit courses, as well as many non-credit courses and certificate programs offered through UBC Continuing Studies.
This funding source is different from the professional development funding programs listed above, in that the tuition fee waiver can only be applied towards courses offered by UBC; it can be used for personal interest and/or professional development purposes; and in some cases the tuition fee waiver can be extended to your dependants.
Eligibility criteria is specific to your particular employee group and your employment status with UBC. For in-depth information about the funding conditions, and for instructions on how to apply for a tuition fee waiver, please go to the UBC Tuition Fee Waiver benefit homepage and select your employee group from the list provided.
Understanding Information Systems at UBC
Finance
Are you in charge of tracking and reconciling project accounts? Need to create payment cheques for external vendors? Or maybe you simply want to understand the structure of the UBC Financial Services Department?
There are many different training opportunities available to help you navigate your financial responsibilities at UBC and these are provided by the UBC Department of Financial Services at no cost.
Your supervisor/manager can advise you on the courses to take to better understand your role and responsibilities.
If you work at the UBC Vancouver campus, you can find workshop descriptions at www.finance.ubc.ca/node/200. Scheduling information is available at www.finance.ubc.ca/calendar If you work at the UBC Okanagan campus, you can find workshop descriptions, scheduling information and registration information at www.ubc.ca/okanagan/finance/welcome.html
And while you're here...
Do any of the trainings offered by UBC Financial Services Department appear relevant to your responsibilities? Which ones? Take a minute to jot those down the name of at least one training session that you would like to take.
Human Resources Management System
Whether to check an employee's work history or run a report on staff compensation, you may need to access the Human Resource management System (HRMS), which is based out of the Department of Human Resources and the Department of Financial Services. Specifically, HRMS is the primary source of information for UBC faculty, staff and student employees for purposes of:
HR/salary administration,
benefits enrollment and administration,
and Payroll,
If your role requires for you to access any of the above information, plan on attending an HRMS training session. If you are located at the UBC Vancouver campus, you can sign up for HRMS training session through the MOST program.
Formal HRMS training is not currently available at the UBC Okanagan campus.
Important UBC Policies for Staff
Policy
3 Discrimination and Harassment
14 Response to Threatening Behaviour
15 Smoking and Smoking Product Promotion on Campus
68 Disruption of Classes/Services by Snow
97 Conflict of Interest and Conflict of Commitment
104 Responsible Use of Information Technology Facilities and Services
106 Access to and Security of Administrative Information
118 Whistleblowers
130 Management of the Wireless Network

All UBC Policies are viewable at the University Counsel website.
My Well-being
Health Promotion Programs
The Health Promotion Programs (HPP) team, as one of many campus stakeholders, is actively involved in the creation of a safe community that encourages employee health. Our commitment to employee health is part of the larger university goal to create an outstanding work environment as outlined in the UBC Strategic Plan, as well as the UBC Focus on People strategy to develop a sustainable, healthy workplace. Health is supported by an active, lifelong process of making positive choices and decisions that lead to a balanced and fulfilling life. Creating and sustaining this type of environment involves building awareness, encouraging healthy behaviours and engagement in positive social communities to support overall health. The role of HPP in this process is to:
Respectful Environment (Reach Out, Respond, Resolve)
The Respectful Environment Statement:
http://www.hr.ubc.ca/files/pdf/UBC_RES_PDF_2008.pdf
UBC is committed to a respectful environment for our Students, Faculty and Staff. It was created in part to respond to personal harassment issues that arise in our working, learning and living environment that are not addressed under the Policy for Discrimination and Harassment and the Equity Office mandate. The Statement's purpose is firstly to encourage workplace practices that foster an environment in which respect, civility, diversity, opportunity and inclusion are valued, and, secondly, to articulate the expectation that everyone at UBC conduct themselves in a manner that upholds the Statement's principles in all communications and interactions with fellow UBC community members and the public in all University-related activities.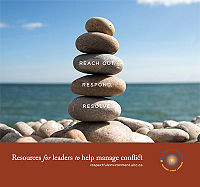 What would you do if:
You were in a departmental meeting, a manager describes a problem, personalizes the fault to a single individual, and berates that individual with strong language and a loud voice in front of everyone?
Here is what you can do:
Know when a problem requires formal process.
Start the conversation by reaching out to the UBC specialists who can advise you.
Contact UBC's Respectful Enviornment Advisor.
If you are in the thick of it before you can consult with the UBC's specialists:
Listen
Ask questions
Take Notes, Set Boundaries
Hear all sides of the story
Communicate
*** Doing nothing is not an option ***
Personal Safety Awareness
Your SAFETY and the safety of others around you is most important.
Did you know?
UBC is private property that is open to the public
Areas on campus can have restricted uses to a particular group. For example: a staff only area
If you don't feel comfortable asking someone to leave, call Campus Security to assist
How prepared are you for Safety?
Safety Tips
Lock your office door even if there are other co-workers around and you are only leaving for a minute or two.
Preventing wallet and purse theft by not leaving them in open view and locking the location where they are stored.
Be alert and aware of your surroundings, if you witness a crime in progress, call 911 or Campus Security for suspicious activity.
UBC Point Grey Campus Security offers workshops in "Personal Security" and "Dealing with Potentially Aggressive Situation." Contact 604-822-3509 for more information.
Emergency and Security/Safety Contacts
Emergency 911

Policy, Fire or Ambulance

(Calling 911 from a cell phone – Know the address of the building)

Point Grey campus
Okanagan Campus
Campus Security
604-822-2222 or (2-2222)
Campus Security (Emergency)
250-807-8111 or (7-8111)
Campus Security (Lost & Found M-F 9a.m.-5p.m.)
604-822-9922
Campus Security
250-807-9236 or (7-9236)
RCMP (non emergency)
604-224-1322
RCMP (non emergency)
250-762-3300
AMS SafeWalk
604-822-5355
Safe Walk
250-807-8076
Risk Management Services
604-822-2029
Health, Safety & Environment
250-807-8624
Emergency Preparedness
604-822-1237
Emergency Preparedness

Additional Security/Safety Services
Point Grey Campus
Blue Phones - Available throughout campus to contact Campus Security. They can be used for "Emergency" or "General Assistance."
Community Shuttles - Provided by Translink (regular bus fare or U-Passes required). For route maps and schedules, http://www.trek.ubc.ca
Vehicle Jump Starts - Free service from Campus Security. Call 604-822-2222 (24/7).
Key Watch Program - Free service from Campus Security. Helps with lost keys being returned. Call 604-822-3509 for more information.
Safety Whistle and/or Safety Card - Free from Campus Security. Drop by the Campus Security Office front counter Mon. - Fri. 9:00 a.m. to 4:30 p.m. or call 604-822-3509
More Information - http://www.security.ubc.ca
Okanagan Campus
Equity and Diversity
UBC values and respects all members of its communities and is committed to fostering a living, learning, and working environment where all can contribute and within which all can thrive. Equity and diversity are integral to this community. As your time permits, read through the Valuing Difference Strategy to get better acquainted with recent strategic directions on equity and diversity at UBC.

UBC Equity Offices in Vancouver and the Okanagan
The Equity Offices strive to foster a community where all are able to achieve their potential. Specifically, we:
educate students, faculty, and staff about their rights and responsibilities with regards to equity and diversity, discrimination and harassment;
consult with and, where appropriate, assist in resolving issues of prohibited forms of discrimination;
monitor and report progress in ensuring all have equitable access to study and work opportunities;
identify and help eliminate systemic barriers to equity that exist in university policies and practices; and
have fund initiatives that enhance educational and employment diversity and equity.

Employment Equity
UBC's Employment Equity Program is administered through the Equity Offices. The Program provides a fair and equitable workplace where individual achievement and merit are fundamental considerations provided to all current and prospective employees. Through this focus, UBC does work to advance the interest of women, aboriginal people, persons with disabilities and visible minorities. As a new Staff or Faculty member, we invite your participation in the Employment Equity Census Questionnaire. To do so online, follow these steps:
Log on to Faculty and Staff Self-Service at www.msp.ubc.ca.
Locate mySurveys box on the bottom left menu.
Click on Employment Equity Census Survey.
Complete the Survey.
If you do not wish to complete the Survey – Check the box on the first question 'If you do not wish to complete this census, please check this box', and close the browser.
You may also print a hardcopy Employment Equity Census (PDF) to complete. You can then send it by E-mail to: equity@equity.ubc.ca or by inter-office mail.

Discrimination and Harassment
UBC includes, values, and respects all members of its communities. The Discrimination and Harassment Policy (UBC Policy #3) provides a living, learning and working environment free from prohibited forms of discrimination. This includes discrimination on the basis of age, ancestry, colour, family or marital status, physical or mental disability, place of origin, political belief, race religion, sex, sexual orientation or an unrelated criminal conviction.

Both Equity Offices provide confidential consultations and case management services to Staff, Faculty and Students when and if a discriminatory situation arises. We bring expertise, experience and clarity to these situations and are also here to discuss any type of equity related query.

All Faculty and Staff contribute to creating and maintaining an environment free from discrimination and harassment. Take a minute to visit our websites or contact us directly to learn more about:
Ways you can contribute to an inclusive campus environment at UBC;
What to do and who to contact should you witness or experience discrimination or harassment;
Various initiatives, funding and educational opportunities provided by the Equity Offices;
Linking to or collaborating with other equity minded groups, academic units, services and resources at UBC; and
UBC's Employment Equity Program.

Welcome to UBC and we do hope you find time to visit us soon.
Vancouver: www.equity.ubc.ca or contact the Office at 604.822.6353.
Okanagan: http://web.ubc.ca/okanagan/equity/welcome.html or contact the Office at 250.807.9291.
Employees and Family Assistance Program (EFAP)
UBC's Employees and Family Assistance Program (EFAP), provided by Homewood Human Solutions™ is a confidential counselling and crisis response service for UBC staff, faculty and their eligible dependents. Homewood Human Solutions team of psychologists, counsellors, social workers, addictions counsellors and family and relationship specialists can provides assistance to you and your eligible family members with any matters, big or small, that may affect your family life, your work life, or your general well-being.
EFAP is self-referred, so no one will know that you are seeking help.
Visit the UBC Benefits EFAP page to learn more about the program: http://hr.ubc.ca/benefits/efap
Summary
Now that you've had a chance to get a glimpse of all the services and support available to get to know your new community, take some time, perhaps a month or more, to absorb this information. It will take a while to become familiar with the many aspects of working at UBC, so feel free to return to this site often.
The next step in the Orientation for New Hires program is Orientation for New Hires 301 - Getting Involved. You can access it by self-enrolling in WebCT Vista. To do so, go to http://www.vista.ubc.ca, select the 'Self Enrol' link and then search for 'Orientation - New Hires 301 - Getting Involved'. Becoming familiar with all the programs and facilities in Orientation 301 will take approximately 2 months.

For more information about other learning opportunities at UBC, go to http://www.hr.ubc.ca/learning/.
301 - Getting Involved
Welcome
Welcome to Orientation 301 - Getting Involved
Now that you've gone through units 101 and 201, let's put this place in perspective. Over 60,000 students, 19,000 employees, and one of the top leading research Universities on the planet. When the world is looking for answers they often come here to find them. We have some of the brightest minds teaching and the thirst for this knowledge is obvious by the number of students applying every year. We're all here because of this soft machine that prepares students for a better future, theirs and ours.
Being an employee at UBC is much greater than just having a job. If we look metaphorically at the University as a "tree of knowledge", then coming to work and doing a great job is akin to enjoying the canopy of the tree. What's surprising is the fruit this tree bares. An immersion in the UBC environment is all about picking the fruit and exploring your mind, body and soul through education, recreation and the arts. When you combine that with the effervescent energy that 60,000 students a year bring to the University environment, it's palpable. All one has to do is stand on Main Mall in September to feel the drive, the passion and the discovery. This is the University's bounty and it's yours for the taking. It's this fertile ground that separates UBC as an employer and the curious thrive. Welcome to the University of British Columbia and enjoy the fruits of our labour.
What makes UBC special?
Have a look at this video to check out some of the amazing work being done at UBC.
Broadening My Horizons
Lectures, Talks and Events
UBC has countless events to attend at both the Point Grey and Kelowna campuses, and many of them are scheduled to fit into your workday.
There are lots of ways to find out what's going on. Some good places to start are the events calendars and to keep an eye out for announcements in your office or inbox. You can also refer to Orientation 201 to find out more about professional and personal development opportunities.
To view upcoming learning events:
Upcoming Events UBC-Vancouver events calendar http://events.ubc.ca/welcome.html
UBC-Okangan events calendar http://www.calendar.events.ubc.ca/cal/main/showMain.rdo
UBC Public Affairs is another excellent source of information regarding events, UBC's successes and other news of interest to the UBC community.
Other Events and Opportunities
Celebrate Learning Week Celebrate Learning Week is a week-long celebration of teaching and learning events across UBC Vancouver. The events range from workshops to musical performances and even races. Check out the Celebrate Learning Week website to find out more.
Celebrate Research Week
Every spring, UBC Vancouver and UBC Okanagan have Celebrate Research Week, with a wide range of events highlighting the great research happening on both campuses. Check out the website for news updates, or or check out www.events.ubc.ca for the Celebrate Learning event calendar. Celebrate Research Week http://www.celebrateresearch.ubc.ca/
Did You Know? The fun, engaging Terry Project a student-run initiative aimed at educating members of the UBC community on global issues. It includes a website, a blog an interdisciplinary course, and a speaker's series showcasing high-profile presenters. http://www.terry.ubc.ca/
Sustainability
The Sustainability Office "is here to promote, coordinate, and implement the most effective sustainability practices possible". The Sustainability Office website is a wealth of resources for you and your office to contribute to UBC's commitment to high environmental standards.
You can find information specific to the Kelowna campus on the UBC-O Health and Sustainability website.
Take the Sustainability Survey or measure your Ecological Footprint at www.sustain.ubc.ca/eco-survey
Check out UBC's Climate Action Plan for important information about Plan and find out how to get involved.
Find out what you can do about contributing to a healthier, more sustainable UBC community.
Did you know?

The UBC Farm is a 24-hectare learning and research farm. It is student-driven and integrated with the wider community. As the only working farmland within the city of Vancouver, the UBC Farm is an urban agrarian gem, featuring a landscape of unique beauty.

Recycling and Waste Reduction The UBC Recyclopedia Listing provides you with A-Z listing of materials you can recycle on campus. The reuse-it! UBC program builds on the spirit of the Surplus Equipment Recycling Facility (SERF), UBC's former program for reuse on campus. This one-year pilot program is designed to assist UBC employees,like you, at the Point Grey campus, find and exchange low-value items between departments (e.g. furniture, audio-visual equipment, office supplies, etc.)
UBC-Vancouver's Waste Management website at www.recycle.ubc.ca has tons of resources on recycling, composting, and disposing of electronic equipment.
They also maintain the Waste Free UBC website, with great resources on reducing waste.
For information about recycling on the UBC Okanagan campus, check out this brochure by Facilities Management: http://web.ubc.ca/okanagan/operations/__shared/assets/recyclebrochure8225.pdf
Did You Know? On the first Monday of each month: UBC Vancouver students, staff, on-campus residents, and faculty can drop off personal e-waste for recycling! Visit http://www.recycle.ubc.ca/ewaste.htm for more details.
TREK
The TREK Program Centre is committed to improving transportation to UBC Vancouver by providing options to meet commuters' needs.
See resources and transportation options in Vancouver programs at the Trek Program or check out Okanagan options at the UBC-O U-Pass site
Engaging our Communities
Community Leadership Program
The Community Leadership Program (CLP) http://www.clp.ubc.ca/ provides you an opportunity to explore the meaning of leadership through a series of interactive, participatory workshops and prepares you for a short-term 'service-learning' project, where you will work with UBC students and community partners in an elementary school setting.
The CLP is currently just in Vancouver, but you can find about Community Service Learning and related UBC programs at both campuses' Learning Exchange websites:
The UBC Learning Exchange
Vancouver http://www.learningexchange.ubc.ca/Welcome.html.
Okanagan http://web.ubc.ca/okanagan/students/learningexchange/welcome.html
Check it out
Interested in hearing what CLP alulmni had to say about their experiences? Check out what Mark and Erin had to say.
Find out about previous participants and their experiences at http://blogs.ubc.ca/csl2/project-leader-profiles.
Leave for Change
Leave for Change offers positions to UBC staff to volunteer overseas during their vacation time. The positions are diverse and take volunteers all over the world. For more details on the program and how to apply, visit the Leave for Change page at UBC HR http://www.hr.ubc.ca/leaveforchange/.
You can read about volunteers' experiences on the Leave for Change website.
Did you know? You can learn about people around both campuses and the diversity of work they do on the Focus on People Profiles page.
The United Way
UBC has been a strong supporter of United Way for over 20 years. UBC as a community raise nearly a half a million dollars a year for United Way. As impressive as that sounds UBC does it with a very low percentage of participants. It's surprising how United Way can turn a little into a lot.
UBC sponsors staff members every year to work on a four month campaign with United Way. This is a dynamic position that can redefine your career path and at the very least broaden your concept of home. Look for the posting each spring. You'll never forget it!
To find out how UBC participates every year and how you can get involved, check out: http://www.unitedway.ubc.ca
To find out more about United Way, view: http://www.uwlm.ca
Balancing My Experience
The UBC Campuses
UBC comprises two campuses: UBC Vancouver and UBC Okanagan. In addition to the Point Grey campus, UBC Vancouver also includes Robson Square and the Great Northern Way. Both UBC Vancouver and UBC Okanagan offer a diverse array of beautiful spaces and inspiring events which we hope you will make the time to enjoy so as to make your work life at UBC a balanced and fulfilling experience.
The Vancouver Campus
About the Vancouver Campus
Museums
"I think there is an element of physical and mental health that comes from knowing where you fit in the world. Museums help with that through their exhibitions, research and programming."
-- Wayne Wilson, (UBC graduate, Executive Director, Kelowna Museums) on the importance of museums to the community

UBC is host to many wonderful museums and galleries. On a sunny day there are many ways to spend your lunch hour but when the weather turns there are few places more interesting than any of the variety of museums and galleries around campus. Here's a few links to some of the attractions to get you started.
The Beaty Biodiversity Museum is housed in the Beaty Biodiversity Centre, prominently located along the Main Mall of campus. http://www.beatymuseum.ubc.ca/collections.html
The Museum of Anthropology is world-renowned for its collections, research, teaching, public programs, and community connections. It is also acclaimed for its spectacular architecture and unique setting on the cliffs of Point Grey. http://www.moa.ubc.ca/
"Bringing the marvels and mystery of our dynamic planet to schools, communities, and individuals.", The Pacific Museum of the Earth features programs and tours and resources for groups of all types and ages. http://www.eos.ubc.ca/resources/museum.html
Gardens
The natural beauty of the Point Grey peninsula is stunning but nestled within the campus grounds are several gardens that can set the stage for many contemplative moments. The Greenheart Canopy walkway located in the David C. Lam Asian Garden, the Nitobe Gardens, and the Rose Garden which in 2004 was voted one of the best places to kiss by the student body are the main gardens but they are many secluded green spaces throughout the campus. Whether you'd like to relax, read, listen to the birds or share a conversation with a friend, these campus oases make the day all that more special. The links below should give you a head start.
The UBC Greenheart Canopy Walkway is a 308-meter aerial trail system, offering a rare perspective of the natural beauty of the west coast forest canopy eco-system and provides visitors with outstanding views http://www.ubcbotanicalgarden.org/
The Nitobe Garden is considered to be the one of the most authentic Japanese gardens in North America and among the top five Japanese gardens outside of Japan. http://www.nitobe.org/
Movies
Movies at student prices.
The Norm Theatre, located on the Main Concourse of the Student Union Building (next to Bernoulli's Bagels) is home to current movies, independent films, screenings, and special events including conferences and lectures.
To find out what's showing weekly, visit the Filmsoc website. Admission is $4.00 (Regular) or $2.00 (FilmSoc members and children ages 3-13.)
http://www2.ams.ubc.ca/index.php/campus_life/category/norm_theatre
Art Walks
UBC Outdoor Art Tour Since the late 1950s works of outdoor art have been collected by The University of British Columbia to enrich the campus environment. These artworks tell stories about the history of UBC and Vancouver, and are part of an ongoing narrative of the history of art. The Provost's Committee on University Art, a diverse body of faculty and students, provides leadership on the acquisition, installation and maintenance of art work on campus. With support from the Morris and Helen Belkin Art Gallery, the Committee develops the curatorial vision for the outdoor collection and works to ensure a place for art at UBC in the future.
The tour features twenty-seven works, including pieces in the University Art Collection, objects of interest, and artwork that have been commissioned or donated to specific departments and faculties.
For further information contact: Naomi Sawada naomi.sawada@ubc.ca 604-822-3640
http://maps.google.com/maps/ms?hl=en&ptab=2&ie=UTF8&oe=UTF8&msa=0&msid=107612374012348498062.00046ae95acffaf15ac9b
Pubs
The thirst for knowledge can often make one feel the need to quench another thirst. You'll find several great places on campus to enjoy a beverage with friends or maybe just a quiet moment alone. Koerner's Pub, the SUB's Gallery Lounge, Pit Pub and Pendulum Restaurant, and Mahoney and Sons are great places to start. All serve food and a variety of non-alcohol beverages too. Here's a great little guide to a number of places to be enjoyed on and off the Point Grey Campus.
http://www.law.ubc.ca/files/pdf/events/2008/may/M-FoodGuide2008.pdf
Ongoing Events
Thunderbird Games
UBC Athletics and Recreation is a huge part of the campus experience. The Thunderbirds fill the stadium with cheering fans and at times it's hard not to think this is the greatest place on earth. Games are inexpensive and set in the south part of campus surrounded by forest and ocean. On a sunset evening it is just about magic. Check out the websites below and get out and cheers on the team.
Concerts
Concerts have played a huge role at UBC in bringing together students from all across the campus to socialize and get to know one another. In the Fall and Spring posters showcasing the great music at these events will be posted almost everywhere on campus. Many of these concerts have been legendary in bringing together a huge variety of great acts. Don't miss them.
At the Point Grey Campus the Wednesday noon hour concert series play host to a wide variety of local and international musicians. These are very popular so get there early.

The link below will feature this year's lineup.
http://www.music.ubc.ca/events/wednesday-noon-hour-concerts.html

Theatre
How old is the art of theatre?
The earliest example of ceremony and ritual evolving towards theatre comes from ancient Egypt. "Pyramid texts" dating from 2800 to 2400 B.C., contain dramas sending the dead pharaoh off to the underworld. These dramas also the continuity of life and the pharaoh's power. There is also the Memphite Drama, recounting the story of the death and resurection of the god Osiris, and the coronation of his son Horus. The most important Egyptian drama, though, was the Abydos passion play. Like the Memphite drama, the Abydos passion play concerns the story of Osiris. The paramount Egyptian myth, this drama was enacted at the most sacred place in Egypt, Abydos- the burial site of Osiris. .Performed annualy from 2500 to 550 B.C. and full of spectacle, this passion play is the first of its kind ever recorded and is the first example of theatre. (taken from the website: http://www.cwu.edu/~robinsos/ppages/resources/Theatre_History/Theahis_1.html)
UBC has a rich history in the theatre arts. Our students perform some of the finest theatre around on our UBC campuses. Catch a show when you get a chance. You'll be amazed. Here's a couple of websites that hi-light the program and performances.
http://www.theatre.ubc.ca/index.shtml
"The real actor - like any real artist- has a direct line to the collective heart." — Bette Davis
Special Events
Staff BBQ
Hosted by the President's Office and Human Resources, and produced by Ceremonies & Events, the Welcome Back BBQ welcomes staff to the new academic year. The event is a wonderful opportunity to enjoy a complimentary UBC Catering BBQ lunch, live entertainment, information booths, and the camaraderie of your fellow UBC staff colleagues. You can really get a sense of how big UBC attending this event.
http://www.ceremonies.ubc.ca/staffbbq/
Seasonal Concert for Staff
Join us as we kick off the holiday season with the Annual UBC Faculty and Staff Seasonal Concert!
Produced by Ceremonies & Events and sponsored by the Department of Human Resources, this free event is a great way to spend your lunch hour and enjoy performances by students from UBC's School of Music at the Chan Centre for the Performing Arts. There are also great door prizes to be won!
http://www.ceremonies.ubc.ca/seasonal/
Recreation Programs and Facilities
UBC Athletics and Recreation
UBC Athletics and Rec are responsible for the athletics programming, facilities, events and varsity teams on the UBC Vancouver campus, and provide a wide range of programs, classes, workshops and resources for the UBC community. Check out their website for more info!

Aerobic & Gym Activities
On the Point Grey campus, there are main fitness facilities:
The Student Recreation Centre (SRC) and Bird Coop gym, which share a large building near the Student Union Building.
The SRC provides services to keep the UBC community active and healthy. There are 3 full-sized gyms for drop-in and intramural sports. The SRC also provides programs like martial arts, belly dancing, yoga and pilates.
The Bird Coop has a full fitness centre, as well as classes, personal training, and seminars and workshops. UBC staff and faculty get discounted rates at the Bird Coop.
The War Memorial Gym opened in 1951 as a result of a student-alumni campaign to those who served in World War I and II. Its main uses are for sports, concerts, tradeshows and other indoor events.
The Rec Facility also provides a range of classes and activities to the UBC community.
Did you know? You can download video podcasts from the UBC Rec Exercise Video Dictionary.
Swimming
The UBC Aquatics Centre at the Point Grey campus has an outdoor and indoor facility and offers programs for all ages and abilities. The facility also has diving boards, a fitness area and weightroom, a whirlpool, saunas, and steamrooms.
The Aquatics Centre is also home to the UBC Massage Therapy Clinic, the J.M. Buchanan Exercise Science Lab, and nutritional assessments and programs.
Did you know? The outdoor pool at UBC Vancouver, also known as the Empire Pool, was built for the 1954 Empire (now Commonwealth) Games.
Court Sports
Tennis
The UBC Tennis Centre is located on the Point Grey campus and provides adult and junior lessons and leagues and court bookings.

UBC Golf Course
The UBC Golf Course, on the Point Grey Campus, is a beautiful, public 18-hole course that is open year-round. The course also includes a practice putting green, private teaching area and driving range.

Sailing
The UBC Sailing Club, the largest not-for-profit sailing club in Canada, offers students and community members affordable access to sailboats and sailing instruction. Their sailing lesson program is also one of the largest and most affordable of its kind in Canada.
Athletic Classes and Programs
Healthy UBC
Healthy UBC offers an ongoing series of free events (seminars, workshops, presentations, and screenings) to all UBC Vancouver faculty and staff members.
Focusing on professional and personal wellness topics, the programs address individual and organizational influences on health behaviours.
The Okanagan Campus
About the Okanagan Campus
The Okanagan Campus of UBC is located in Kelowna, BC, and was officially opened in 2005. Since then, it has grown to welcome more than 8000 students annually with its promise of the opportunity to learn in an intimate learning community. The campus is located on 105 hectares of land in the Okanagan Valley, and offers students, faculty and staff access to a myriad of cultural and recreational opportunities, from skiing to sailing, and world class wineries to farmers markets and local arts festivals.
Ongoing Events
Sports Events: UBC's Okanagan campus has a strong varsity athletics program. The Okanagan Heat has recently been accepted as a probationary member of Canada West Universities Athletics Association. UBC Okanagan's recreation facility is the home of the Heat. This state-of-the-art facility opened in 1994 and is one of the finest in the province. The facility has been the venue for many provincial, national and international events. As well, the campus boasts a variety of recreational opportunities, from an intramurals program to a great network of outdoor trails. http://web.ubc.ca/okanagan/athrec/welcome.html
Concerts: The Mind and Music series (http://web.ubc.ca/okanagan/publicaffairs/mindsandmusic.html) showcases both local and international talent, from the Okanagan Symphony Orchestra http://www.okanagansymphony.com/contact.asp The Okanagan Symphony Orchestra is just one of the local attractions. To see more about local concerts and venues, visit http://www.kelowna.ca/CM/Page90.aspx
Theatre: http://web.ubc.ca/okanagan/events.html and http://www.kelowna.ca/CM/Page90.aspx
Museum: Located in the heart of Kelowna's Cultural District, the Kelowna Museums offer a wide selection of exhibitions, public programs, and special events http://www.kelownamuseum.ca/
Gardens: Parks Alive is a community oriented program that encourages use of Kelowna's parks and public spaces by stimulating a vibrant arts and culture presence: http://www.parksalive.com/ Kelowna Parks offer great outdoor experiences for all ages, any day of the year: http://www.kelowna.ca/CM/Page91.aspx
Movies:

Art Walks: http://www.artwalk.ca/
Pubs and Places to Eat: With the addition of the Peter J. Meekison University Centre, the Okanagan campus has expanded its venues to add an additional cafeteria, a small movie theatre, and a larger version of the Well Pub. http://campusdish.com/en-US/CA/Okanagan/Locations/ Visit http://www.ubcsuo.ca/ for details on "The Well" pub.
Special Events
UBC's Okanagan campus offers a variety of special events throughout the year, from its Distinguished Speakers series, to student art shows, to Thrive Week and the Minds and Music series.

Faculty Staff BBQ
The Welcome Back Faculty and Staff BBQis held annually combined with the New Staff and Faculty Orientation and the Deputy Vice Chancellors Town Hall, and takes place a week before students arrive for the fall semester.
Pit Stop
Get out of the office the third Friday of the month and over to Pitstop - an opportunity to have coffee and goodies with other faculty and staff, and all proceeds go to the United Way. http://web.ubc.ca/okanagan/facultystaff/hr/upcoming.html
Recreation Programs and Facilities at UBC-O
Athletics & Fitness
At the Kelowna campus, the Recreation Facility, considered one of the finest in the province, boasts a large convertible gym space, an indoor track, weight room with cardio equipment, and two outdoor lit fields.
Did you know? You can download video podcasts from the UBC Rec Exercise Video Dictionary.
Court Sports
Tennis At UBC Okanagan, the Recreation facilities also include two outdoor tennis courts and an outdoor-lit multi-sport court. http://www.tennisbc.org/membership/clubs/okanagan-interior

UBC Golf Course
While the UBC Okanagan campus doesn't have its own golf course, Kelowna is renowned for its world-class golf courses. http://okanagan.com/maps/golf_map.htm

Health & Wellness Seminars
UBC is committed to building a healthy and respectful workplace and to providing accommodation opportunities that maximize the ability of all individuals to remain at work and to reintegrate in a safe and timely manner following illness or injury.UBC Okanagan's Workplace Re-integration and Accommodation Program provides a range of services and resources for UBC staff and faculty to foster a healthy workplace and a positive work-life balance. http://www.ubc.ca/okanagan/hr/health/wrap.html
My Next Steps
UBC Success Stories
Now that you've had a chance to become familiar with some of the tremendous facilities and services that UBC provides for its employees, please take a few minutes to watch the following videos, in which your colleagues talk about why they choose to work here, some of the challenges they have faced, and some tips that they have for you.
In the next video, colleagues talk about some of the challenges they have encountered while at UBC and how they found successful solutions.
In the final video, employees give some tips and suggestions on how to make the most of your new position.
Summary
UBC really is 'A place of mind' and we hope that the Orientation for New Hires 101, 201 & 301 modules have helped you to understand how you can become a part of such a community. UBC is not only one of the top universities in the world, but it is also an institution full of incredible individuals such as yourself. UBC exists within both local and global communities, and as such, offers tremendous potential, whatever your professional interests and ambitions.
To learn more about UBC' vision for the future and how you can continue to be a part of it, take a look at UBC's strategic plan.
UBC would also like to invite you to share your reflections on your early months here at UBC in an entrance survey, located under the 'My Surveys' section of the Self Service portal. You will need to log in using your CWL.
On behalf of UBC, we would like to welcome you again, and we hope that you find the space you need to both contribute to and benefit from the many opportunities that UBC provides.