Anti-Rasicm Education Resources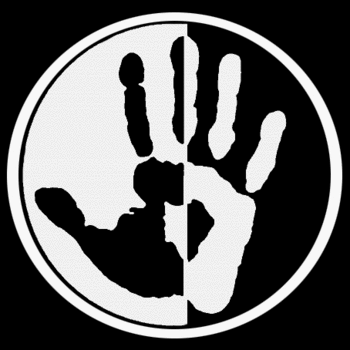 Racism, Anti-Racism, and Multicultural Pedagogy
Racism is a belief that race is the primary determinant of human traits and capacities and that racial differences produce an inherent superiority of a particular race.
In a globalized and multicultural world, our classrooms are a very diverse place. This diversity will naturally create some tensions, and educators must be prepared to deal with these situations effectively. The following page contains theory and resources designed to help educators become familiar with multicultural theory and implement anti-racist pedagogy in their classrooms.
'Positive' and Negative Racism
There is a common misconception that there are 'positive' forms of racial stereotypes. This is a myth. Racism in any form robs individuals of their ability to define themselves as a person by grouping them into a larger whole which may not truly represent them.
There is no such thing as positive racism, but many people still believe that racial stereotypes are not a form of racism if they are not 'bad'. This is not the case. All racism is negative. The use of the phrase 'positive racism' in the context of this webpage or academic writing is simply a play on words meant to highlight the absurdity of the notion.
Some examples of this type of racism may be "Of course he's good at basketball, he's black" or "She's good at math because she's Asian". While not inherently mean-spirited or derogatory, these statements are still problematic. These types of comments are not only racist and stereotypical but they interfere with an individual's agency to put themselves within a group. People, often young students in particular, may not think that the comment they are saying is hurtful because they are meaning it as a compliment. Therefore it is important that such instances are dealt with through education rather than punishment.
We need to try to reach out to our students and get them to see that things said in good humour can be hurtful to people's feelings. Labels are for jars not people. And racism in schools needs to have a zero tolerance policy if the severities of its consequences on peoples' well-being are to be taken seriously.
IRP Connections
The British Columbia Ministry of Education mandated curriculum is designed to prepare students to actively participate in multicultural Canadian society. Social studies IRPs state that the course will:
Create understanding and prepare students to exercise their roles, rights, and responsibilities within the family, the community, Canada, and the world
Develop an appreciation of democracy and what it means to be a Canadian
Demonstrate respect for human equality and cultural diversity
Think critically, evaluate information, and practice effective communication

This social studies curriculum emphasizes:
• developing understanding
• making connections
• applying knowledge
• practicing active citizenship

Do's and Dont's
The following page contains a list of things to do and things not to do while dealing with issues of race or ethnicity in the classroom.
Do's and Dont's
Classroom ready resources
History of Race Relations in BC
Books
Primary Sources
Academic Journals
Activities
Youtube Clips
Quotes
Poems
Lesson Plans
Field Trips
Guest Speakers
Movies
Websites
Our Group
Aleece Huffer, Helen Sung, Jordan McCuaig