Library:Finding and Using Data for your Research/Social/
Social
Canadian
Research data sets from around the world, collected by the library.
Census of Canada Public Use Microdata Files (PUMFs), Dissemination Area/Enumeration Area tables, Postal Code conversion files, General Social Surveys, Election Surveys, Survey of Household Spending standard tables, Canadian Institute for Public Opinion, Angus Reid polls.
Current reports and statistics from British Columbia's central statistical agency, including Census of Canada and aboriginal population tables, regional statistics and maps, exports and imports, business, industry and environmental statistics, and lots more British Columbia social and economic data, as well as articles in certain journals.
The Statistics by Subject tab allows users to find data sources on a variety of topics. Some topics provide machine-readable tabular data, while others will only provide reports with human-readable tables accompanied by analysis. Users can also try looking for BC data through the appropriate ministry, or through BC's open data portal, DataBC.
Database from Statistics Canada containing more than 52 million numeric time series covering a wide variety of social and economic indicators.
Census profiles for multiple levels of geography as far back as 1961, online analysis of public use microdata files 1971-present, and postal code conversion files 1996-present.
Hosted by the University of Toronto, Canadian Census Analyser covers the following geographical levels: Canada, provinces and territories, federal electoral districts, census divisions, census subdivisions, census tracts, and enumeration areas / dissemination areas.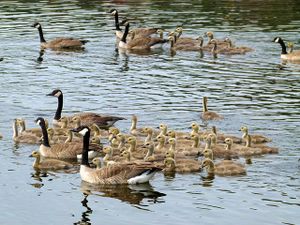 Open data portal from the BC government. Provides access to datasets across sectors, including data about the Economy, Education, Finance, Health, Justice, Natural Resources, Service, Social Services, and Transportation.
Search the catalogue with keywords, and filter your results by filetype as well as by the sector or Ministry.
Many of the international sources include Canadian data.
Related Research Guides