Library:/Checking Licence Permissions/Searching by Journal Title
Searching by Journal Title
To find coverage dates and permitted uses for a specific journal, a journal title search is usually most efficient.
From the library home page, click on the Journal Titles tab of the search bar and enter an exact journal title.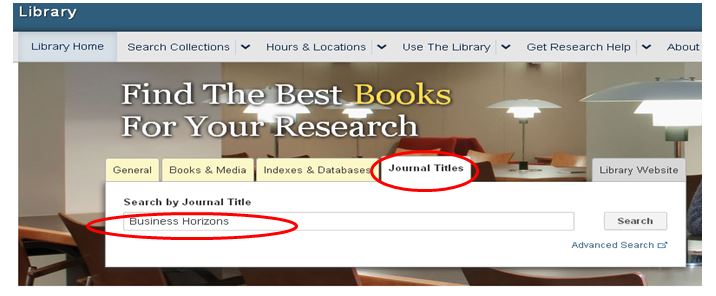 The results page shows where you can access this journal, in both print and electronic formats. Here, the same resource is offered through multiple providers – each of which might allow you to use articles from this journal in different ways:

The dates of coverage may differ by provider. Here, you can see that the provider ScienceDirect Business, Management, & Accounting Backfile provides access to Business Horizons from 1958 to 1994, and so on.
To find out how you can use the materials from any of these results, click on the Permitted Use button to display the full Permissions page.